Cetec ERP Release 3.10
Spring is here! And so with it the newest release of Cetec ERP, version 3.10. This latest update, installed remotely via the cloud as part of customers' monthly subscription, is chock-full of exciting new features like the incredibly useful Cetec ERP Budgeting Module.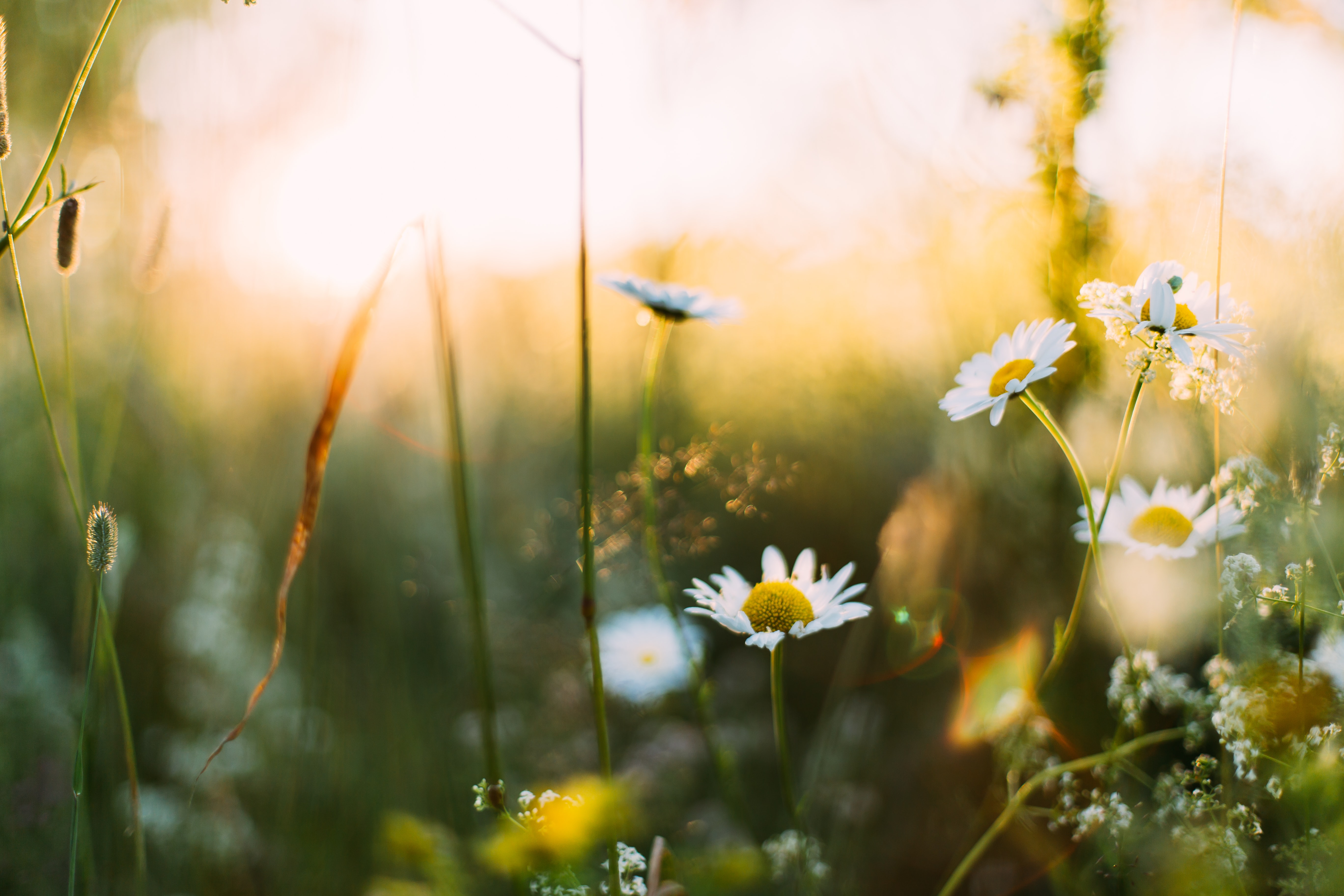 Cetec ERP 3.10 is now available in users' BETA environments and is scheduled for deployment to LIVE cloud environments on April 9, 2021.
(Note: Cetec ERP may perform soft rollouts to your particular instance of Cetec ERP up to 14 days ahead of the LIVE 04/09/2021 release date. If your instance receives a soft rollout, every one of your users will be notified upon login to that instance the next time they log in. Please contact us if you have any questions or requests about the new release!)
Read below for more information on all new major features, other enhancements, and fixes.
MAJOR ENHANCEMENTS
Introducing the Cetec ERP Budgeting Module! You may now utilize budgeting functionality within Cetec ERP by heading to Accounting » Reports » Budget. There you may create a new budget for a particular period of time (quarter, month, or week), set to/from effectivity dates, and enter budget $ amounts for any/all accounts in your chart of accounts you wish to assign budget numbers to. Then, on the Profit/Loss report and the Balance Sheet, you may choose to include a certain Budget you've created; this will overlay the budget numbers with the actual account balances for each report.

Production Scheduling Suite Of Enhancements:

Batch reshuffle / reschedule of unlocked open order lines. All open unlocked work orders may have their schedules wiped and refreshed and rescheduled on the Gantt Chart. Orders will be backwards scheduled by Ship Date; higher priority work orders will take precedence in order of scheduling.
Work order line items now contain a field called "priority", and may inherit from a field also called "priority" from a customer record. Higher priority ranked work orders will be scheduled first ahead of other work orders if/when a batch reshuffle/reschedule of work orders is initiated.
From schedule view, you may now lock or unlock a work order from being scheduled. Any work orders that are locked will not be batch reshuffle/rescheduled if/when a "reschedule all" takes place. Other work orders will schedule around any previously scheduled and locked work orders.
The production scheduling gantt chart now displays a short yes/no flag to indicate whether a work order scheduled has enough material to be able to start and complete the work scheduled for it (based on that work order's BOM, material availabilities, etc.)
Any work orders entered in the system but not yet scheduled or included on the gantt chart production schedule will now display as not-yet-scheduled beneath gantt chart on Scheduling screen.
UI enhancements to Work Location Capacity maintenance: you can now set a date range to apply work schedule Capacity changes to, and you can apply those changes to all work locations at the same time. Previously, you could only update capacity one work location at a time, one day at a time.
From Schedule Detail screen (ordline), add checkbox to Auto-Set Work Start Date in line with Schedule start date (when backward scheduling), and checkbox to Auto-Set Ship Date in line with Schedule finish date (when forward scheduling). These checkbox values will be saved when selected to default for next time that screen is loaded.
From Schedule Gantt Chart screen, add ability to: 1- update the Work Start Date and/or Ship Date from the ordline column on the gantt chart; 2- select ordlines (e.g. via checkboxes) to queue up for an update; 3- batch update selected checkboxes to set Work Start Date = = to Schedule Start Date and Ship Date = = to Schedule Finish Date. This enables ability to sync ERP dates (work start date and ship date) in line with schedule.
New column for "current work location" lets you see where a work order is right now versus where the schedule says it's supposed to be (in Scheduling » Schedule By Location report).

Vendor Portal Enhancements:

Vendors may now "acknowledge" the PO through their vendor portal interface; this will set the PO acknowledgment flag accordingly in the ERP.
Additionally, there is now a PO Edit screen within the vendor portal interface; in this screen the vendor may now propose changes to freight (PO header level), cost (PO line level), and "dock date" (PO line level).
When a vendor portal user updates the PO, their changes will be stored as "proposed" changes. Cetec ERP now contains new fields on the PO header and PO lines for proposed changes to freight, cost, and dock date, which will be updated automatically upon change/update of those fields from within the Vendor Portal.
If and when a proposed change is updated from within the Vendor Portal, an email to the buyer set on the PO in Cetec ERP will be triggered to send; this email will notify the buyer (Cetec ERP user) as to what proposed changes have been sent from the portal to the ERP.
From the email body of the email sent to the user there is a link that the user can click on to approve the proposed changes. This will register it as a "user approval"; clicking on this will apply the proposed changes/updates to the corresponding PO header/lines in Cetec ERP automatically.

Financials reporting enhancements:

Balance Sheet now lets you specify a start date and will break out balances per month leading up to the present "as of" date you run the balance sheet on.
P&L and Balance Sheet now support Cost Center buckets (visual options for either columnar or in-line) in addition to totaling of Cost Center buckets at bottom of report.

Work Order Pick Parts may now be sorted alphanumerically by bin location. This may help you organize the order in which components/parts are picked for work orders. To enable, set the config setting "Pick Parts - Order By First Bin" to '1' to turn ON.

New KPI metrics to Pulse Report dashboard suite.

Inventory "Turns Per Year"
Open vendor POs
Material Received
Cash Received (AR Payments)
Cash Paid (AP Payments)
Checks Written (Check Register)

ECO (Engineering Change Order) Rev Roll Automation: you may now select checkboxes next to the Open Orders section on an ECO, and set an Update on the ECO to roll the rev on all open order lines checked. Note: order lines will be disabled and unable to be checked to qualify for a rev roll IF any of the orders have been picked or are already released to production (i.e. statused to some work location other than Unreleased).

Part Receipt email notification. You may now go to a Part Record » Maint[+] » Notifications, and input an email address (or series of comma separated email addresses) to receive an email any time the part has been received into inventory.
OTHER ENHANCEMENTS:
UI change to Warehouse » Receiving screen! Now, upon clicking "Receive" to receive parts, the receipt notice and subsequent links to the PO Line Receipt, Label, Serials, and Orders Pending Part will now display directly beneath the Receive button, instead of requiring you to scroll to the bottom of the screen to see those links.

New PRC-level and Part-level overrides for COGS ledger mappings. Previously only COGS > Material mapping overrides were offered at the PRC and Part level; now you can also set COGS Labor, Overhead, and Outsource mapping overrides.

In Admin » Users table, on the far right of the table, if you are an admin user, you can "impersonate" another user login, which will log you in as that user without having to enter a password (this feature has always existed in Cetec ERP). Now, when you impersonate another user, you will see a notification on the far right that says "End Impersonate". This lets you know you are logged in via Impersonation, and also lets you click to End Impersonate and log back into your original user account.

Sales commissions enhancement (vendor portal). In Cetec ERP, commissions are paid out to "vendors". You may now setup vendor portals for those whom you pay commissions to. Commissions visibility is now available from within the vendor portal.

BOMQuote charges (Tooling, Excess Material Minimums, Misc Charges) added to a BOMQuote Worksheet and transferred back to the parent/source Quote Line will now be tagged with the line item the correspond to.

Bonus columns (user defined fields) set on Customer Satisfaction Cases may now be shown/hidden on the Customer Sat Case report.

New report "Component Need Across BOMs" lets you input a BOM or multiple BOMs and return a list of components demanded by any/all BOMs currently open on work orders; components that are shared across multiple different work order BOMs will be summarized into one row with total need and current availability of the component listed. Find this report in Parts » Reports » Component Need Across BOMs.

AP Payment List and Customer List now utilize newer/faster Javascript UI. Note that the older versions of these reports are still available; you can find a link to the old report on each page.

New data maintenance table "InspectionFailureDef" (Admin » Maintenance » Data Maintenance » InspectionFailureDef) lets you tie Inspection Failure Codes to specific Work Locations. Thus, if/when you perform an inspection on a work order at a particular work location, only those Inspection Failure codes mapped in this table will display.

Pulse dashboard/KPIs now let you filter by site/warehouse.

Speed optimizations:

Sales order commissions report now loads with a default date filter of only 30 days previous, which drastically reduces page load time of that report.
Order entry using "with top" phantom suborder setting; ~15% increase in speed.
AR Payment processing for customer accounts with high volume of invoices; refactor page to increase processing time.
Part Receipts Pending Putaway screen is now faster.

Add notice/alert to packing slip PDF if the order being packed/shipped is a Warehouse Transfer.

You may now have a new part/BOM rev be created as Revision 'A' instead of the previous default of "(unnamed)". To do so, you need to set a config setting that will allow options of unnamed, A, or 1 to operate as the default rev. You would have to specify A in this config setting to achieve this. The config setting to set is titled "Default Part Revision Name".

On the check register (Accounting » AP » Check Register), there is now a "select all" checkbox to select all checks in that Check Register view AND a clear all button (in the header area of the report) to mark all selected as cleared. This will let you "Mark Cleared" as a batch process instead of one by one on Check Register.

Added Invoice Number field/column to the Invoice Cost Comparison report.

Part Request "reason comments" may now be shown/hidden on the Part Request report.

You may now filter/report the vendor invoice (voucher) list by date PO Line Receipts being vouchered were originally received into stock on; use the "Received On" date filter option on the Voucher List.

On Pick Parts screen, underpicked component quantities will now glow light-blue; overpicked component quantities will glow orange; qty need equivalent to picked quantity will continue highlighted in green.

Cetec ERP Quotes allow you to define different sites/locations per quote line. Now, if you attempt to commit to order from a quote that has multiple lines with different warehouse locations set between the line items, you will be alerted (but not prevented) on the Commit To Order screen.

Part description now displays on the BOM Edit screen for each component (previously only the part number was displayed for each component).

Order Material (shortage/lateness) report now lets you filter by Work Order Work Location (OrdlineStatus).

Bonus columns (user defined fields) may now be registered and used on NCR objects (Non-Conformance Reports).

From Warehouse » Release To Pick screen, you may now batch print Pick Lists (previously on order plate, license plate, and packing slip were available options to batch print).

MRP will now allow you to consolidate reporting of build/buy triggers across supply/demand against multiple warehouses. To use, hold CTRL and select as many warehouse locations/sites that you would like to include in the MRP report (previously, an "all locations" selection was possible; to use "all" now simply hold SHIFT and select all individual warehouse locations from this filter, or simply select the "all" option).

Add "Prod Stats" capability (i.e. the ability to click into a work order's Production Status Notes/Alerts and engage the pop-up splash screen to view/adjust those) into Order Material (shortage) report; this lets you jot down notes about a late/short work order on the fly and save for future reference.

New feature to automatically reset serialization scheme if/when it runs out. For example, if your serial scheme is set for an auto-incrementing number to the tune of five digits long, once it reaches 99999 it will reset to 00001 upon the next serialization. Note that we recommend including additional keyword scheme elements to prevent duplicate serial numbers from ever being created.

Add ability for RMA Lines to inherit bonus columns (user defined fields) from their corresponding Part objects.

Add transaction code filter to bookings list report (sales order bookings).

Customer credit hold notes are now included in the Invoice view screen.

All columns that were available on the Traceability Doc (PDF) on invoices have now been made available for download to the .csv format as well.

Quote » Costing Sheet now contains part description, UOM, and Qty Avail for each component/part listed.

BOMQuote Component Lines now show Part Description in addition to the Part Number.

New Include/Exclude Retained Earnings filter is now available for use on the Statement Of Cashflows financial report.

On MRP » Buy option, the user may now select a vendor to use to populate on the pQuote/PO which will override the default vendor for that component buy.

New Purchasing Report in Purchasing » POs » PO Cost History. This report displays all current open PO line items and compares their unit costs, standard cost, and purchase price variance to the most recent prior purchase of that component and its unit cost, standard cost, and PPV; this allows you to see immediate price movement on parts/materials.
PATCHES / FIXES:
Inventory adjustments initiated from the Part Request module were inadvertently wiping critical FIFO traceability data (e.g. lot code); this has been fixed.

Failover logic now will populate BOM Component cost field with the part's "default cost" value if no cost is specified on a BOM spreadsheet import.

Fixed customer part number (cross reference) auto-population behavior on BOM Quote Worksheet.

Vendor PO header was not allowing you to unset a cost center; this is now fixed.

Invoice detail GM value was not matching Invoice list; this is fixed.

Purchase UOM conversions were not being properly honored upon cancelling a PO Receipt and re-opening the PO Line; this is now fixed.

AP Payment PDFs were not being properly downloaded/transferred to email when attempting to email the PDF out; this has been fixed.

Fixed issue with Tax Collected not being displayed properly in Invoice PDF.

Inventory adjust from zero via "Add To Bin W/ Qty" shortcut on part had an issue that was wiping part average cost anytime it was used; this has been fixed.
Please remember that we will be performing soft rollouts up to 14 days before the release date of April 4, 2021 to LIVE environments. Please reach out to sales@cetecerp.com if you have any questions or concerns, and be on the lookout for all the upgrades available to you in Cetec ERP 3.10!
Cetec ERP is cloud-enabled software-as-a-service that helps your company to stay ahead of the curve. Included in a monthly subscription are remote updates every 6-8 weeks. We are happy to bring Cetec ERP 3.10 to you this month!