Cetec ERP Release 3.7
The latest release of Cetec ERP is here, version 3.7! This release is in BETA environments now. We deploy a new version of Cetec ERP every several weeks after improving the software with new features and fixes. This instantaneous rollout of the latest software to all cloud-hosted environments is possible with a completely web-native ERP platform; plus, software upgrades are always FREE, included with a regular Cetec ERP subscription!
Peruse the latest upgrades to the Cetec ERP platform below.
(Note: Cetec ERP 3.7 will be released to LIVE cloud environments on Sept. 4th, 2020.)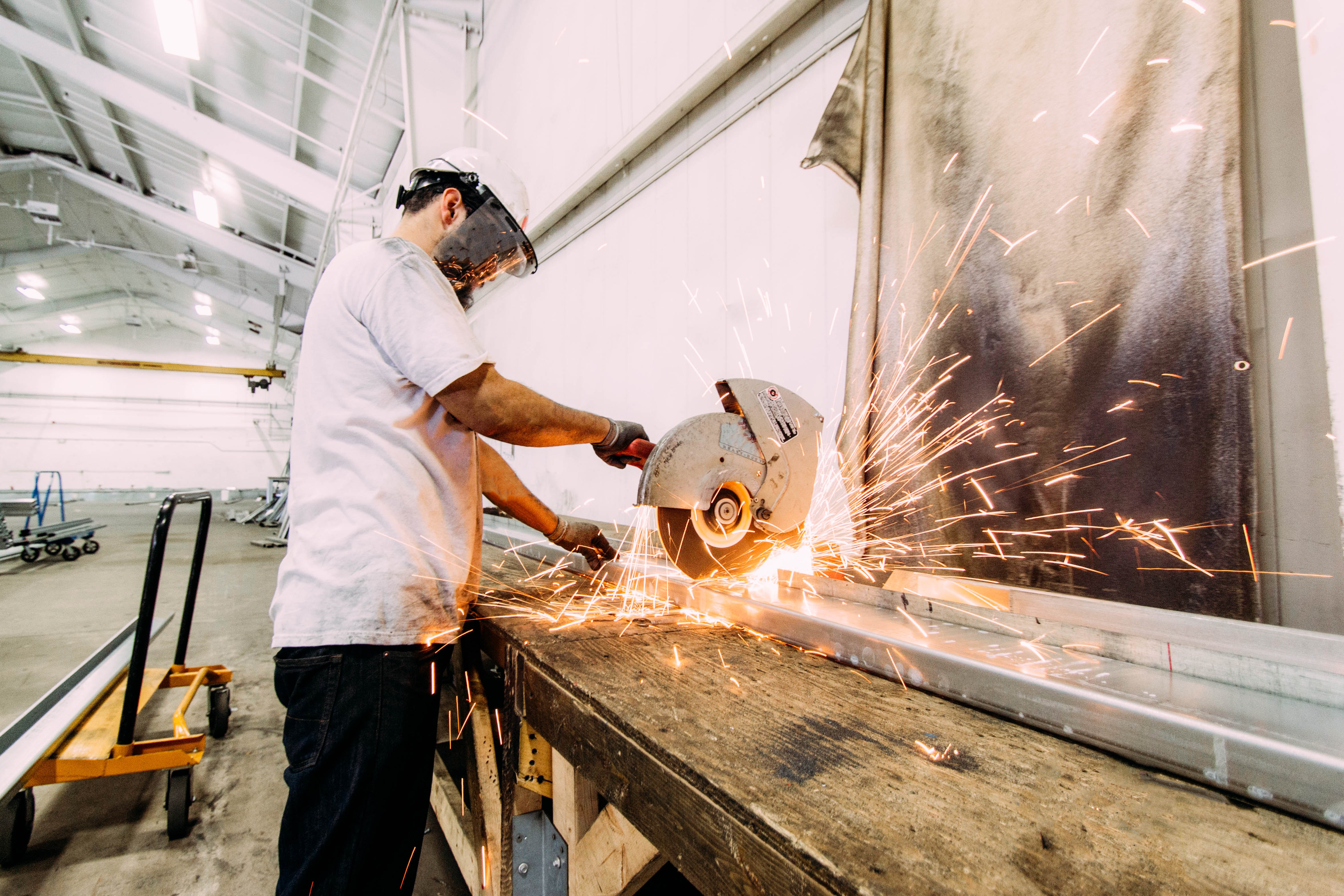 ---
Major new features:
New inventory forecasting metric now tracked on parts: "Activity End Qty". This represents the final projected quantity in stock available after any and all present or future forecasted inventory activity (i.e. supply / demand) has taken place.

Customer Satisfaction Cases Enhancements:

Add ability to create work order ("task") from Customer Sat Case screen and link them together.

Add ability to attach documents from a "comment" on a Customer Sat Case

Add Workflow Assignment functionality around Customer Sat Case Object

You can now have all components picked on an assembly (i.e. a work order's "contents") listed on the packing slip going out to a customer on an invoice/shipment; useful for BOM work orders that are "kits". Note: this will only show the components only one level deep on the packing slip. To enable, you'll find an "Include BOM Components?" option at the top right of the show/hide columns area of the packing slip screen.

New WIP reporting option allows you to report on outsource POs, i.e. subcontracted work that is "work in process" on open work orders. To enable this, select the Show Outsource flag on the WIP Aging Report. Note: Outsource PO $ value will only be counted as "WIP" in this report if the $ amount is already invoiced (vouchered) from the Outsource Vendor.

New config option "Force Preferred Bin" lets you define preferred bin locations on a part record; then, upon receiving and putting away a receipt into stock, instead of allowing free-form scan or key input of bin location to register put away of receipt, the bin location field will be a dropdown select box including only those preferred bins defined for the part being received.
---
Other enhancements:
Pick Comments may now be added and maintained on the BOM level, so that pick comments defined on a BOM auto-populate the Pick Comments on the Pick List for a work order. Useful for defining permanent "pick instructions" (e.g. "cut sheet" instructions for raw material). Note: "show_pick_comments" config setting must be enabled to display pick comments on Pick Parts screen.

Add "bold" styling to Primary Contact on vendor record within contact dropdown on pQuote header.

Add ascending/descending sort ability on the "Created On" column on the Sales » Quote List.

Include receipt code (i.e. inventory layer ID) on Part History (Inventory Activity) reporting even if part was received with no PO; previously, if part was received with no PO, then no receipt code would display on inventory activity reports.

Component/material "sourcing" comments defined on a BOM component work order will now auto-populate as "sourcing comments" when creating a pQuote for that component (from the Create PQuote screen on a work order). Check a work orders "order specific BOM" screen (Work Order » Maint/Etc. » BOM Management) to populate sourcing comments (these will also auto-populate if sourcing comments are defined on the permanent BOM record). These will flow through to the pQuote Line "sourcing comments external" field, which will then flow to the PO Line "sourcing comments" field.

When creating "Progress Invoice" from Sales Order, allow more header fields (PO number, buyer, FOB, ShipVia) to flow through to Progress Invoice header.

Add column totaler (at bottom of report) to "Unit GP" column on Invoice Vendor commissions report (must run report by "detail" to see line level unit GP; also add filter to segment 0% commissions to Invoice Vendor Commissions report.

Add "TERMS" field to AR Details report.

Display Part UOM on BOM screen even if part is not in stock; previously UOM would only display if the part had inventory in stock.

Fixed line numbering issue with RMAs; RMA lines beyond 10 lines were failing to add properly.

Add ability to display and filter On-Time Shipment report by site/location (i.e. warehouse location)

Enhanced alignment and UI cleanup of data within "traceability document" PDF (Invoice » Traceability Doc)

Add Quote/Order Bonus columns to "Release To Pick" screen.

Added Workflow Assignment comments to Engineering Change Order (ECO List) (Production » Orders » ECOs)

Add "revision" field to What If (Build Estimate) report.

Enhanced warehouse transfer capability: transfer multiple bins of the same part at the same time without merging into single bin and losing bin/receipt level traceability. Additionally, lot code will now retain with bin/receipt through the warehouse transfer.

New prepayment feature lets you leverage an open UnappliedCash object to function as a Prepayment against a quote or order (previously, a prepayment necessarily meant you were taking cash through a cash payment, wire, ACH, etc.)
---
Fixes:
After performing a warehouse transfer of only a partial quantity out of a certain bin location in a warehouse, that remaining Receipt quantity of material would not display as remaining in that certain bin when viewing from the receipt screen.

Fixed improper cloning of rev data across separate quote lines for different revs of an identical part number.

Fix to restrict double clicking order delete; double clicking was causing incorrect double entry on bookings report.

G/L entry batch import fix: only allow importing G/L transactions if target account is "active" (exit import and register failure error message if any accounts are inactive).
---
The latest release of Cetec ERP is here! Cetec ERP 3.7 is now in users' BETA environments and is scheduled for deployment to LIVE cloud environments on Sept. 4, 2020.