Cetec ERP Release 3.8 Features
The latest release of Cetec ERP is here in BETA! Cetec ERP 3.8 is accessible to users in their BETA environments and is set to rollout to LIVE environments on November 6, 2020.
We update the Cetec ERP system remotely every eight weeks as part of our SaaS (software-as-a-service) model, meaning that all the new upgrades and feature fixes are included in the monthly user subscription cost.
Below are listed all the new features, enhancements, and updates included in Cetec ERP 3.8: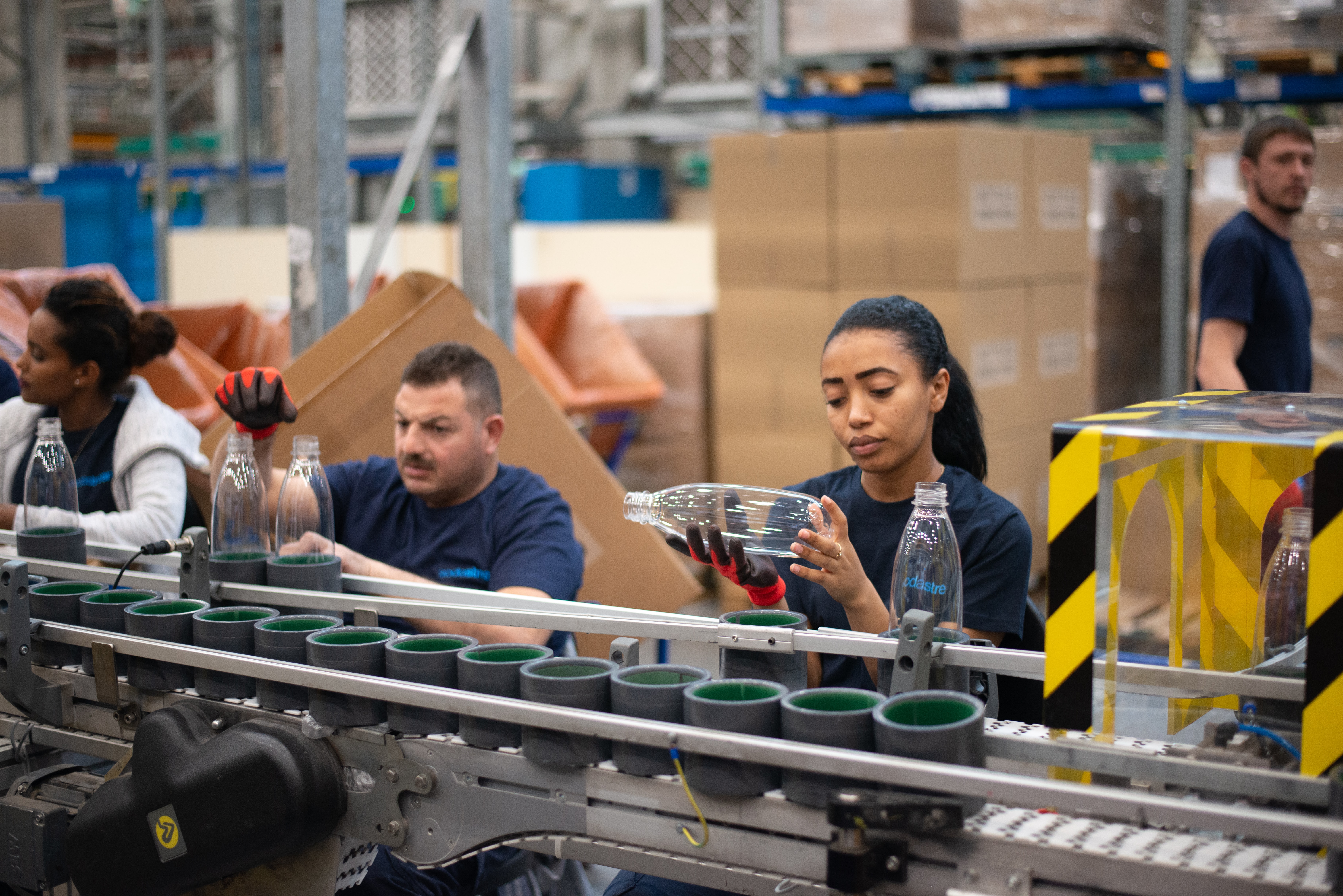 ---
Major new features:
ALL PDF documents generated by system (e.g. Quote PDF, Purchase Order PDF, Packing Slip, Invoice PDF, etc.) have slight formatting changes. Styling should be slightly cleaner and simplified with this rollout. (Note: if your PDF is a "custom document" it will not be affected)

Updating Invoice Line Material Cost, Labor Cost, Overhead Cost, Outsource Cost on the Ledger only if the update G/L checkbox is checked. Previously, updates to line cost buckets would only update the invoice, but not the corresponding G/L splits/entries.

New KPI dashboards on homepage: Inventory Highlight (with click for details) and Work Order Statuses.

Workflow assignment/collaboration tools now exist for RMA objects (top-right of RMA screens).

Checkbox now exists on financial reports (P&L, Balance Sheet) to include versus exclude any Retained Earnings G/L entries in the report.
Other enhancements:
If you included email addresses in the "cc" field on outgoing emails from Cetec ERP, those "cc" emails will now display in the Notes log on the object that was emailed.

If a PO Receipt or Receipts are attached to a voucher (vendor invoice), those will now display as links on the side-nav menu of the voucher screen.

New column for Order Line Qty (balance due) on Production » Mgmt » View Work report.

Enhanced rounding of stray G/L account balances to the third decimal place caused by floating point math, unlock ability to clear accounts and process balanced entries instead of erroring out due to these stray fraction of fraction values. Additional fix of floating point related bug on AP Payment Edit screen.

Add logic to prevent user from accidentally logging a negative amount of labor time to a work order.

From the MRP screen, you can now manually override the Qty to add to pQuote/PO or Work Order; the previous qty field is now an editable (though still autopopulated) field.

The customer field on RMAs (header) is now editable instead of locked/fixed.

Bolstered period locking of G/L on A/R deposits screen (disallow Update button).

Two new columns for Invoice Line Cost and Invoice Line Resale now are available on the Component / Base Part Shipments report (the log of parts consumed on any/all invoices shipped or complete/received).

CustomerComplaint (i.e. satisfaction case) is now available to be filtered on in the My Tasks queue.

Disable buttons on workflow transitions in order to prevent double clicks (and assigning twice).

New voucher (vendor invoice) processing behavior: if "Vendor Requested Amount" is already populated manually, do not override it once PO Receipt is added to voucher. Design intention is that this would more closely model typical vendor invoice entry process of most users.

Add logic to skip Part Minimum Order Qty (MOQ) enforcement if the transaction is a WH Transfer (instead of a normal quote>order entry).

Extend bonus column (user defined fields) view and maintenance onto Credit Memos (Quote header bonus columns will be operative on Credit Memos).

Tags added at the Voucher (vendor invoice) split level will now copy as tags to the G/L splits/entries for searchability in the G/L.

Enhance Quote Line cost/qty breaks to support parts with special characters.

New column "Original Ship Date" of Order Line Item is now on Production » Order List and Sales » Orders » Bookings reports.

Vendor Returns will now check to ensure no parts are picked on any open order before allowing you to process a return for them.

Finance Charges reporting will now exclude any early invoices not valid for finance charges.

When restoring deleted/inactivated parts, we now restore the BOM as well; previously there was a bug causing issues with this.

New feature lets your track and post write-off amounts to a write-off account in the Prepayment screens.

Part Rev field now displays as column on the RMA screens.

Allow warehouse transfer of unserialized pieces of inventory.

When merging order line items, add logic to prevent merging a line with BUILD transaction code with another line with a STOCK transaction code.

New column on Historical Part Demand report: Average Cost.

Disable ability to Cancel Receipt if that receipt has already been attached to a voucher (vendor invoice).

New alert at invoicing now exists to inform user if number of units serialized is less than the Qty set to ship.

Add ability to specify which deposit a prepayment should be included on within the prepayment screen.

If attempting to delete an order or order lines, Cetec will now check whether any labor has been logged on any order lines the user is attempting to delete, and if so, alert the user with a confirm dialogue.

New column on Debit Memo List report: Comments.

New column on Vendor Purchase Order List report: PO terms.
Fixes:
Fix part record "non-sellable" flag not properly enforcing restriction of ability to add part to quote line item if that part is flagged as such.

Fixed PO Line Receipt history reporting not sorting properly by Received Date.

Fix for bug in Accounting » Trial Balance report that was incorrectly displaying negative balances as $0.00 balances.

Fix to incoming inspections incorrectly closing if an update to that screen is made with Qty Pass = 0 and Qty Fail = 0; inspection will remain open now.

Fix default G/L account inheritance mapping on PRC codes when adding receipts/splits to a voucher (vendor invoice).

Fix blockage of complete/invoice work order if and when a BOM has only non-inventory components inside of it.

Fixed issue causing serial numbers (pieces) showing as duplicated across different physical bin locations in the inventory cycle count screen.
We aim to constantly improve our product so that end-users have the absolute best in their ERP platform. The SaaS model allows us to deliver on that goal in a way that out-of-the-box softwares cannot - there's no improvement or upgrading without purchasing the product again. See how cloud ERP SaaS can benefit your business today!