ANNOUNCING: Cetec ERP 4.0!
We are excited to announce that the latest update of Cetec ERP has been released to BETA. Cetec ERP 4.0 includes multiple new MAJOR features geared to making your team's daily tasks simpler and easier to complete, including friendly updates to user-interface, more options for task notifiers and flags, and enhancements to the Purchasing module.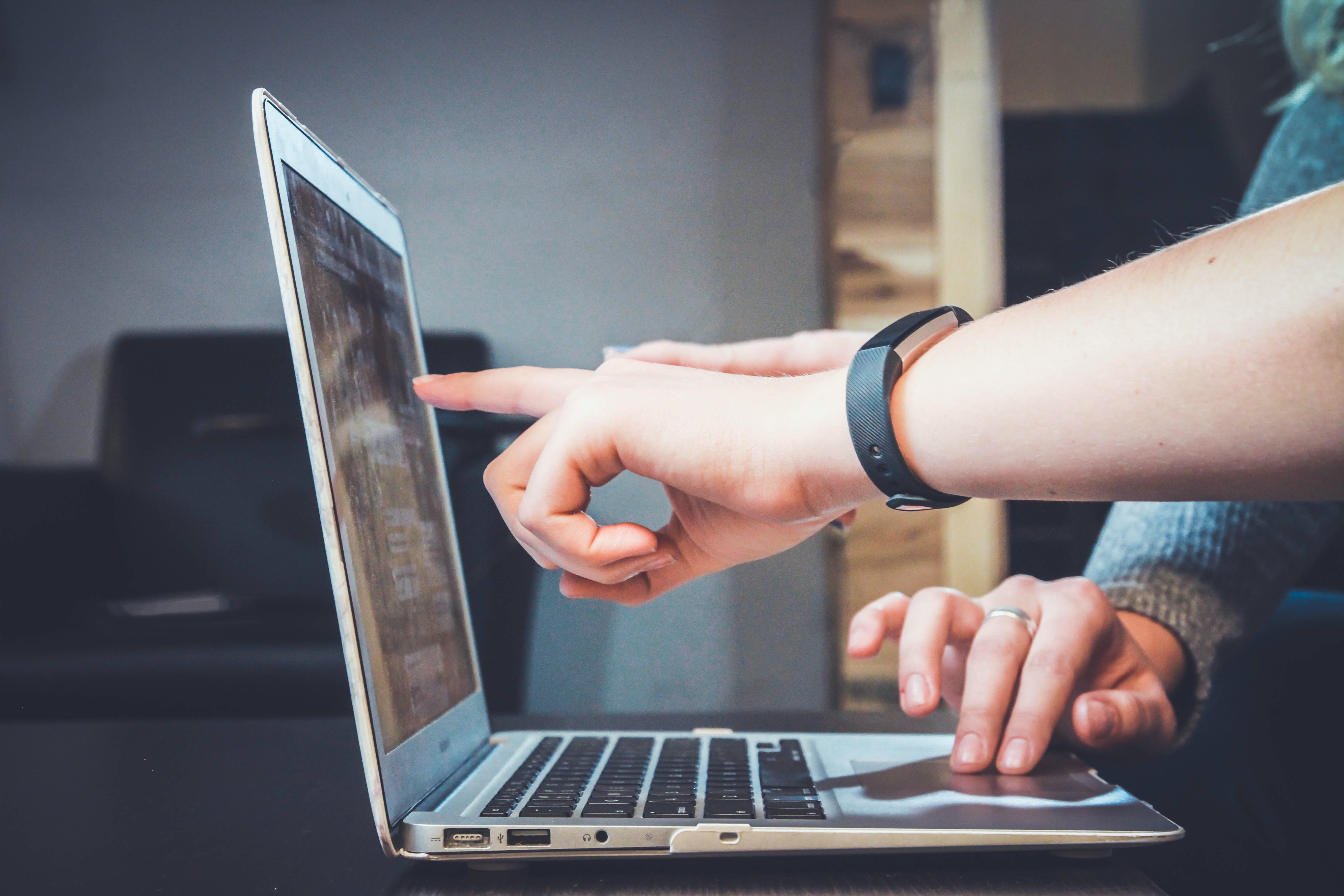 Cetec ERP 4.0 will hit all LIVE cloud environments on November 5, 2021, 2021. Read on below for a full list of these major new features and other improvements to the Cetec ERP platform.
Note: Cetec ERP may perform soft rollouts to your particular instance of Cetec ERP up to 14 days ahead of the LIVE 11/05/2021 release date. If your instance receives a soft rollout, every one of your users will be notified upon login to that instance the next time they log in. Please contact us if you have any questions or requests about the new release!
---
Major new features:
NEW simplified work order screen (friendlier/simpler view for Shop Floor operators!)
New "Auditor Friendly" User Role documentation in-app!
See Admin » Users » User Access Grid

This will automatically generate a list of all users, their respective roles and role combinations, and a list (left to right) of access and functions and a Yes (green) / No (red) on whether that user has access to the function.
MRP Automation & Enhancements
Email may now be setup to receive an email alert from Cetec ERP listing out parts that have dropped beneath their re-order point (ROP) and those parts' inventory quantities, qty picked, ROP, etc.

New ability to sort and filter MRP results by "Aging Buy Signal". The Aging Buy Signal tracks how long an item has been published to the MRP without action taken by purchasing/planning personnel to address the material need.

New flag on MRP signal "Action Type". Action Types include "Need To Buy" (indicating inventory quantity going negative and incurring a true shortage) and "Adjust PO Dates Only" (indicating lateness on a PO, but not necessarily a net shortage of material).

Automated creation of pQuotes/POs in batch from MRP screen. Click Auto-Create PQuotes and the system will suggest a list of consolidated parts with "Need To Buy" flagged demand. Individual pQuotes will be suggested for auto-creation, with one pQuote for each warehouse location with demand, and vendor suggestion based on either Most Recent Vendor or Preferred Vendor (depending on setting of config setting "MRP - PQuote Auto-Creation, Use Preferred Vendor Instead Of Most Recent Vendor"). Multiple parts fitting these qualifications will be consolidated as separate lines under a single pQuote.
Kiosk Mode Barcode Scanning
Go to a user profile and check the "Kiosk Mode Enabled" flag (scroll down the page).

When this user is logged in (say, at a Kiosk on the shop floor), new barcode work tracking abilities are unlocked.

At such a kiosk, from the home screen of Cetec (or any work order screen), any employee at your company may approach the kiosk, scan their user barcoded badge, and then scan a work location operation barcode on the work order traveler, and work will be started on that work order (scan the work location/operation again to stop work).

Note: this means only two barcode scans are required for any user to start the clock on any work order from a single kiosk/station.
General UI updates
Scrolling along rows/results of a table will highlight rows in a gentle blue.

Header areas of tables are now highlighted in a light blue color.

Part/Inventory fields/attributes are now organized by type/impact in the Edit screen.
Supply chain automation enhancement (Vendor Notifier and PO Line Import/Update)
Auto-email Notifiers are now available to be setup on Vendor records in Cetec ERP.

A notifier may be used to email the vendor a spreadsheet of all open PO lines that are late (i.e. Dock Date before today's date) and all open PO lines coming up as due (based on the number of days set on the Notifier rule).

A vendor may then update the Dock Date column of that spreadsheet and reply to the email to you, at which point you may use the new PO Line Import (Purchasing » POs » Batch Update) to update the dates on each of those vendor POs.
Automated Build/Buy Suggestions For Subassembly Work Orders
On Commit To Order page, build "yes/no" flags on subassemblies will default to YES if there is not enough quantity available of the subassembly part in stock and to NO if there is enough available.

If default is YES, then the Qty field will automatically populate to the needed amount; if some material is available, but not sufficient, the Qty field will auto-populate to the delta quantity.
Smart Part Number Generator!
Enable via Config Settings. Search for "New Part Number Suggestion - Enable" and input '1' to turn on.

Then, navigate to Admin » Config Settings » Formats (Serials, etc.) and scroll down to find Part Formats and input acceptable keywords.

On any new quote line, the Prcpart smart search menu will now contain a "suggested new part number" at the top of the list to create a new part per that scheme.
Purchasing Task Dashboard!
Navigate to Purchasing » REVIEW.

The Purchasing REVIEW page publishes a series of nine real-time KPIs that are task oriented, i.e. they are colored RED indicating a Purchasing task is needed, GREEN indicating a Purchasing tasks is complete, and BLUE if neutral.

Each KPI is clickable; you can click the data point and it will take you to the place in Cetec ERP where purchasing can respond to the KPI.

KPI review tasks include:

Number of Parts below Re-Order Point (ROP) that need to be replenished and placed on POs

Number of Parts late/short with demand need that need to be placed on POs to satisfy the demand

The most recent refresh of Allocation driven MRP to update ROP and supply/demand

The number of pQuotes the user has submitted and are waiting on management approval

Number of POs that you (the user) have placed with a vendor but are not yet acknowledged

Number of POs that you (the user) have placed with a vendor but that are not scheduled to arrive in time

Number of POs that you (the user) have placed with a vendor but that are scheduled to arrive sooner than they need to (potentially tying up cash in inventory not yet needed)

Number of Sales Orders and/or Work Orders that are short/late due to inventory shortage and/or PO lateness.
Other enhancements:
Reports in Cetec ERP that have a "totaler" line at the bottom of the report will now include the Excel Formula used to justify the totaler in that cell of the spreadsheet when Exporting to .xlsx from Cetec ERP.

Default shipping instructions and incoming inspection instructions may now be defaulted from the PRC level (previously these instructions were only able to be defaulted from the Prcpart level; Prcpart-specific instructions will override PRC).

Notes attached to business objects may now be filtered to only display Notes of the type selected on the filter.

Bonus columns (user defined fields) are now supported on RMA objects.

Add ability to link NCRs and CARs on RMA edit screen.

ShipEngine plug-in now supports automatically pulling in of Freight Estimate (based on shipping carrier selected at header) from the Quoting stage in Cetec ERP.

Added "residential" flag to customer address records to indicate when a customer shipping address is residential versus commercial.

Added UOM field to Part Request (Scrap) report.

Header/footer of Planning Gantt Chart (where dates/times are displayed) will now remain fixed as you scroll through work orders on the schedule; this makes it easier to orient what days orders are scheduled on as the user scrolls downward through the scheduled orders. To enact this behavior, move your mouse to the far left "orders" column. Otherwise, scrolling on the Gantt Chart itself will continue to zoom in/out.

Global scrap factor may now be defined (in Admin » Config Settings) to autopopulate scrap factor settings on materials/components in BOMs and BOMQuotes.

New report/dashboard groups open order backlog values in 30, 60, 90, and 120 day buckets. See report via Sales » Customers » Backlog by Customer.

ShipEngine integration now includes Address Formatting issue alerts on the Cetec ERP invoice/ship screen, alerting the user to address formatting issues that will cause ShipEngine errors.

Added country of origin field to inventory List By Bin report.

New config option "force_lot_code" will require the lot code field to be filled in order to receive parts on the receiving screen.

You may now add shipment tracking numbers to vendor PO lines. On any PO, click the "Acknowledge" tab on the left side-menu, add comma separated tracking numbers, and tie to specific parts/lines on the PO. These tracking numbers will appear on the Order Material Report in the PO Tracking Numbers column, letting the user click to see when late/short order material is expected to arrive.

Added new "Delete All Lines" to PQuote Screen to delete all pQuote lines at once.

Added new "Delete All Lines" to Quote Screen to delete all Quote lines at once.

Speed optimization work on BOM Overview screen and Bank Reconcile reports.

Pricing engine enhancement: when calculating "Last Buy Cost", Cetec ERP will skip the last purchase if that PO line was manually closed/deleted instead of received.

New option on BOMQuote cost buckets (excess material charge, tooling, misc charges, procurement charge) to "apply after markup". This controls the order of operations in the cost/markup formula, i.e. whether the charge amount is amortized to the cost before applying margin/markup, or whether the margin/markup is first calculated and then the charge amount is added to the markup total afterward.

New report PO Cost History lets you track pricing variations among material purchases over time. You can find this new report via Purchasing » POs » PO Cost History.

New calculated field on inventory records show average PO Lead Time of part and average Work Order Lead Time of part. Average PO Lead Time tracks average time between PO entry and receipt date; average work order lead time tracks average time between work start date and ship date for that part.
The Cetec ERP team looks forward to our customers taking advantage of the latest enhancements to the Cetec system included in Cetec ERP 4.0! This release is now available in BETA environments and will be fully released to LIVE cloud environments by November 5, 2021.