Setting Email Reminders In Cetec ERP
A cloud ERP customer asked us how to set reminders for themselves from within Cetec.
In fact, it's possible to not only set reminders and store them within Cetec, but also to have them emailed out from Cetec as calendar invitations. Let's look at how to do this from an order.
First, navigate to the order.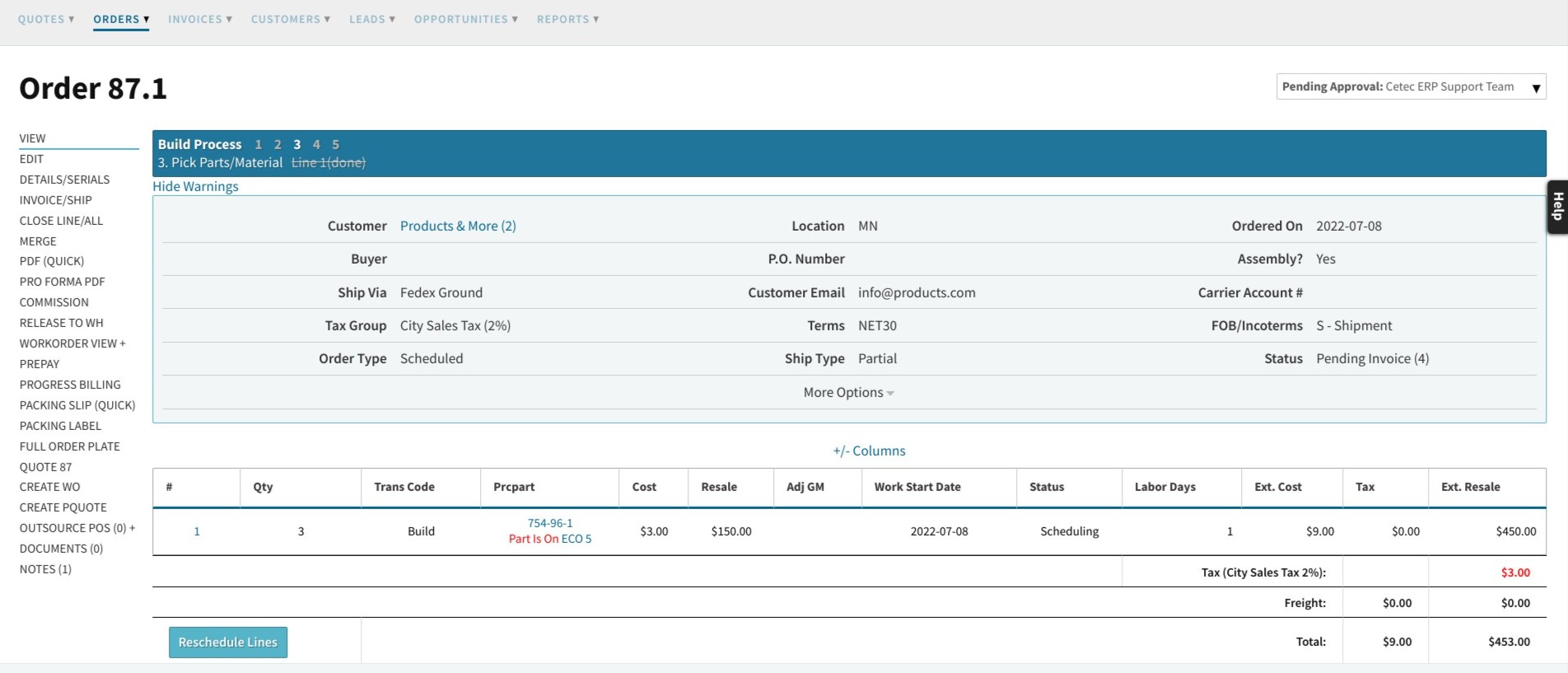 In the left side menu, click on Notes.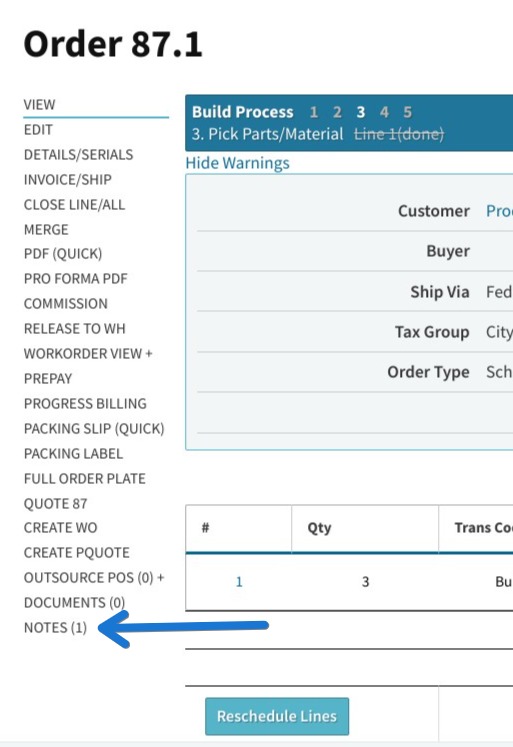 Once on the Notes page, click the blue Add Notes button. This will open up more options. Once more options are visible, click on the blue Set Reminder button.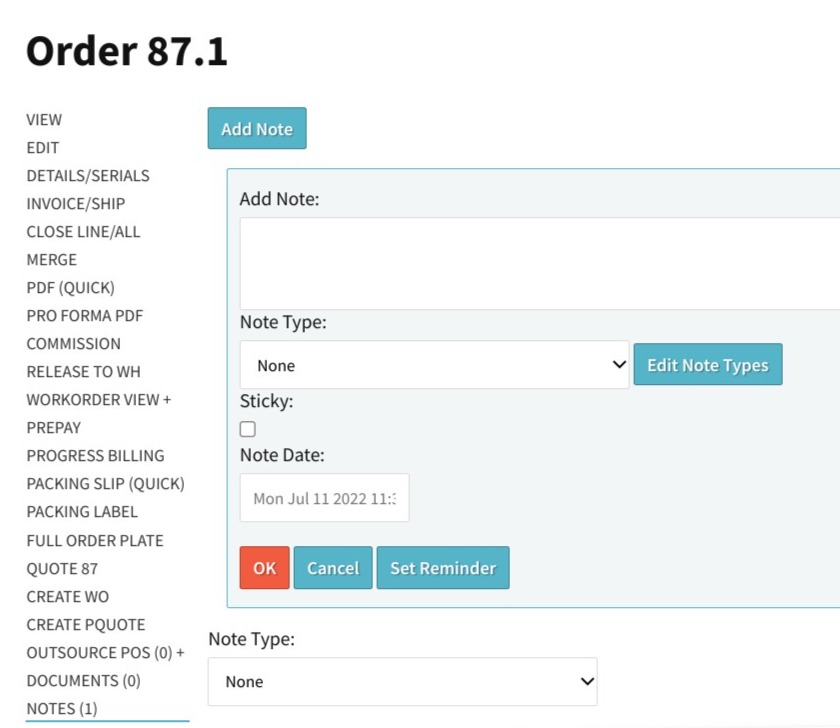 You now have all of the options needed to create a reminder note. See below for an example of how to fill out the fields on this page. Notice that you can add email addresses, separated by commas. The reminder will then be sent to these email addresses at the date and time entered in the Reminder Date field.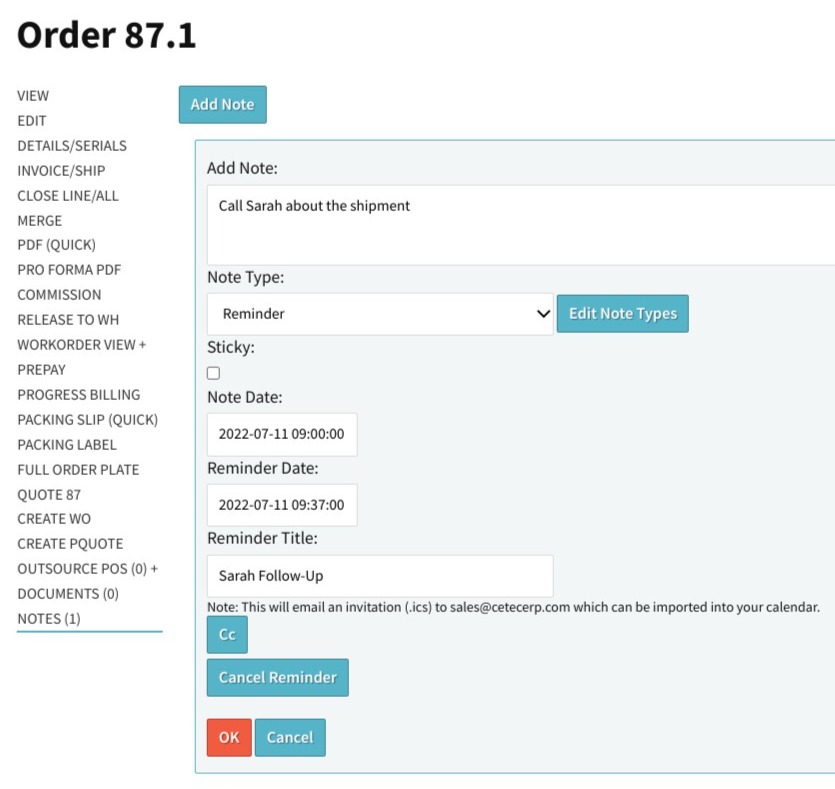 Here's an example of the reminder email that will be sent out: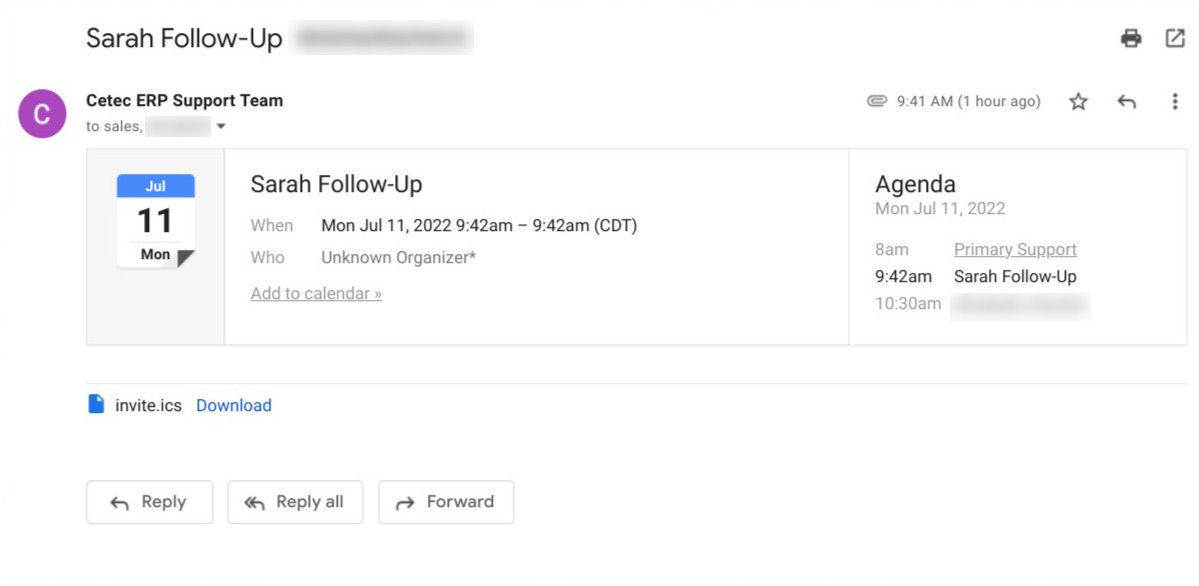 Click the "Add to calendar" link in the email. Here's an example of the calendar event that will be created: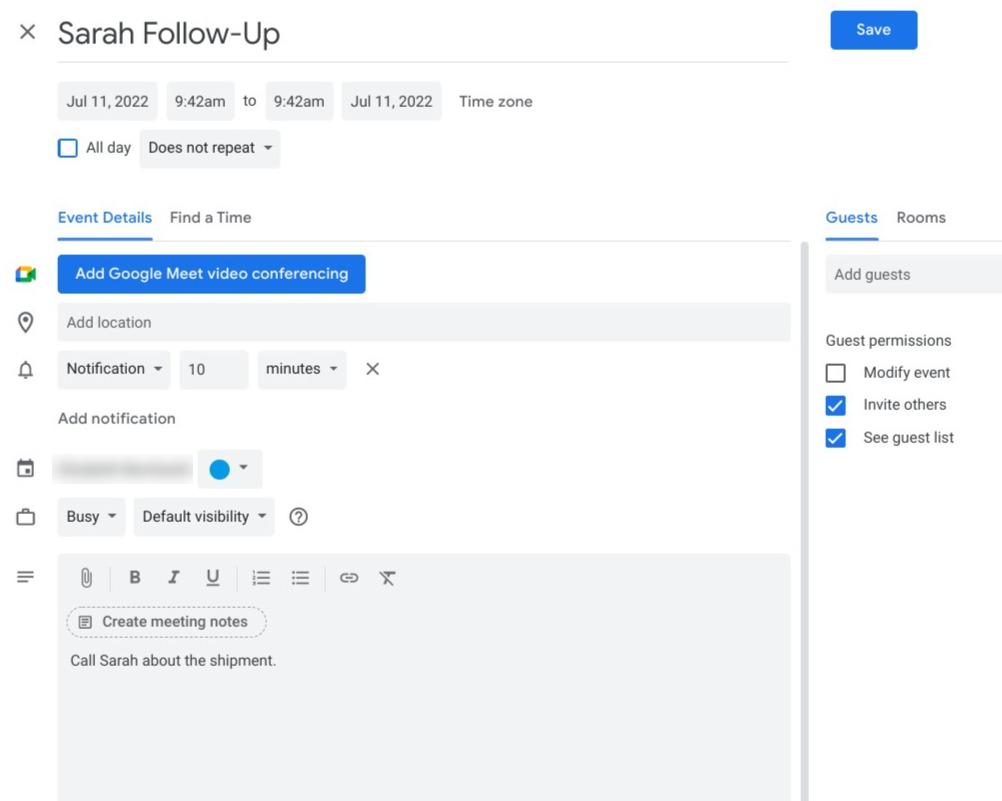 Cetec's cloud ERP not only keeps track of your orders, it keeps you on track.