Cetec ERP 4.0 Part Notifications
We're back again to show you another new feature now available in Cetec ERP 4.0:
Individual Part Notifications
While it may not be the biggest or fanciest new feature, we think most users will find it helpful. With this feature individuals can set up an email notification to alert them when a specific part is received into their inventory. Read below to see how it works.
Setting Up Your Notifications
Notifications are set in individual parts records, so the first thing you need to do is navigate to the part record in question. On the left hand side of the screen under the MAINT+ drop down you will see NOTIFICATIONS. Follow that link to the part notification screen.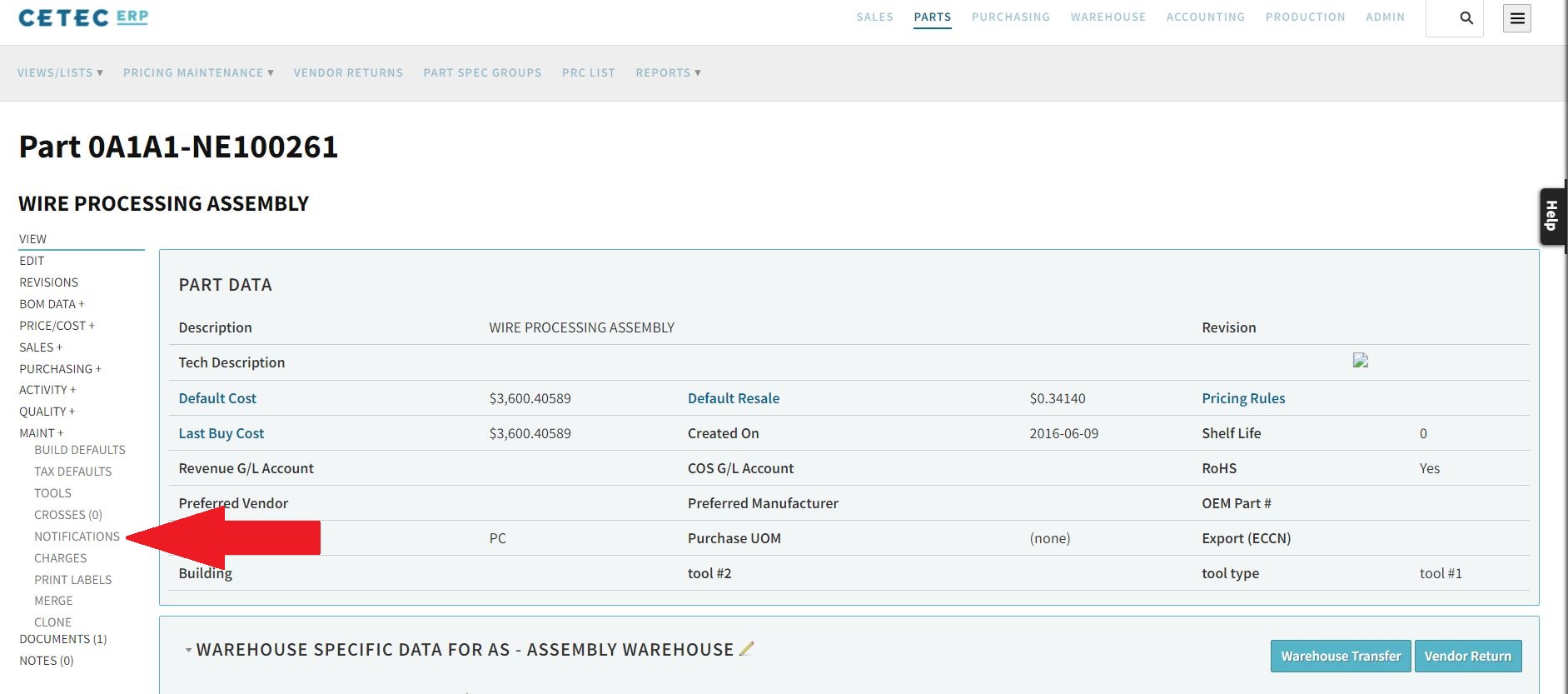 Once there you can set up your notification specifics, such as which warehouse you want to receive notifications from, and the email address you want your notification sent to.

If you want a notification sent to multiple email addresses simply separate each address with a comma. Click "Create New Notification" and see your notification in the list below. Now, every time that part is received into your inventory you will get an email. Another feature to note is the "Notifications Sent" at the bottom of the page. This is where system keeps track of each notification sent for the part.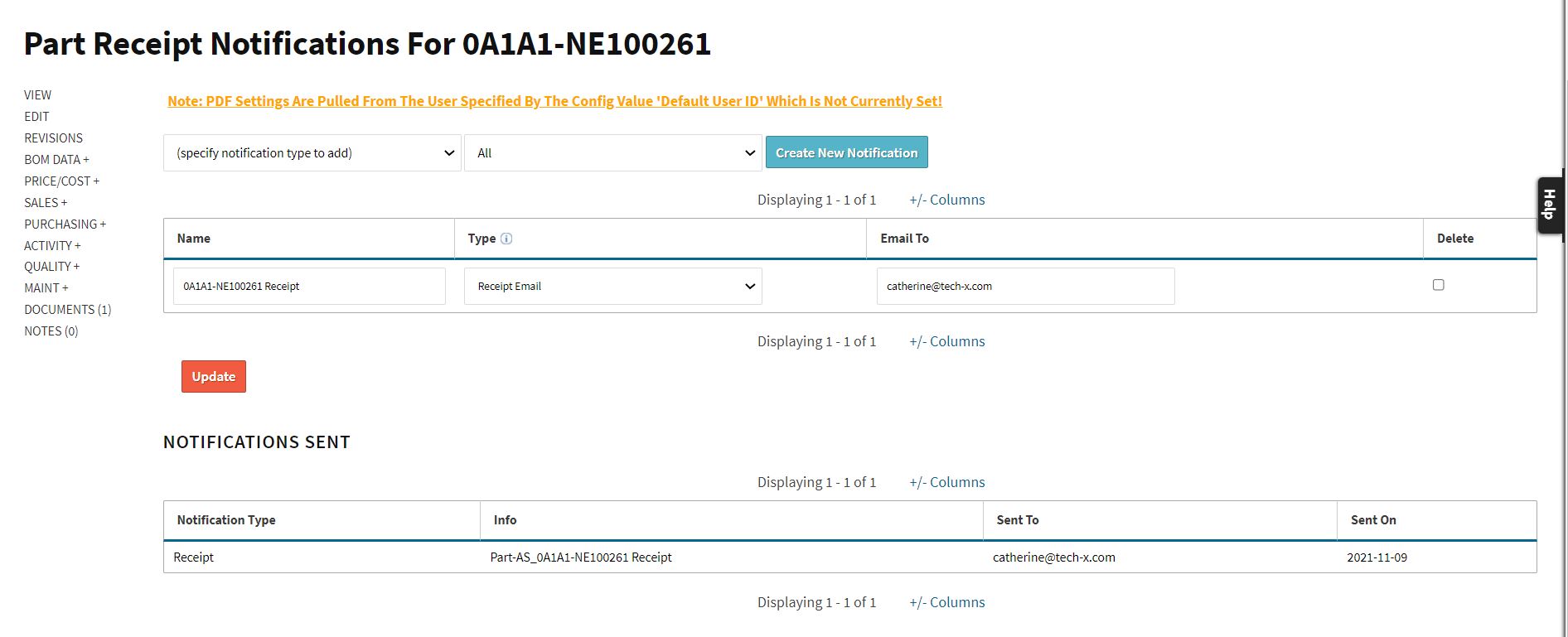 Don't need notifications anymore? Delete notifications simply by checking the "Delete" box in the notification list and hitting "Update".
That's it! We hope you find this feature helpful. As always, if you have any questions please reach out to our support team.
If you need to know when a part is received into inventory set up part notifications! This easy to use tool is available in Cetec ERP 4.0.