Cetec ERP Now A Certified Integration Partner With TaxJar
Calculating sales tax is not always an easy, straightforward process, and it certainly isn't exciting. However, our users can confidently bypass some of the process by using TaxJar, a sales tax compliance platform. Now Cetec ERP is a Registered Certified Integration Partner with TaxJar, giving users even more reason to love both companies.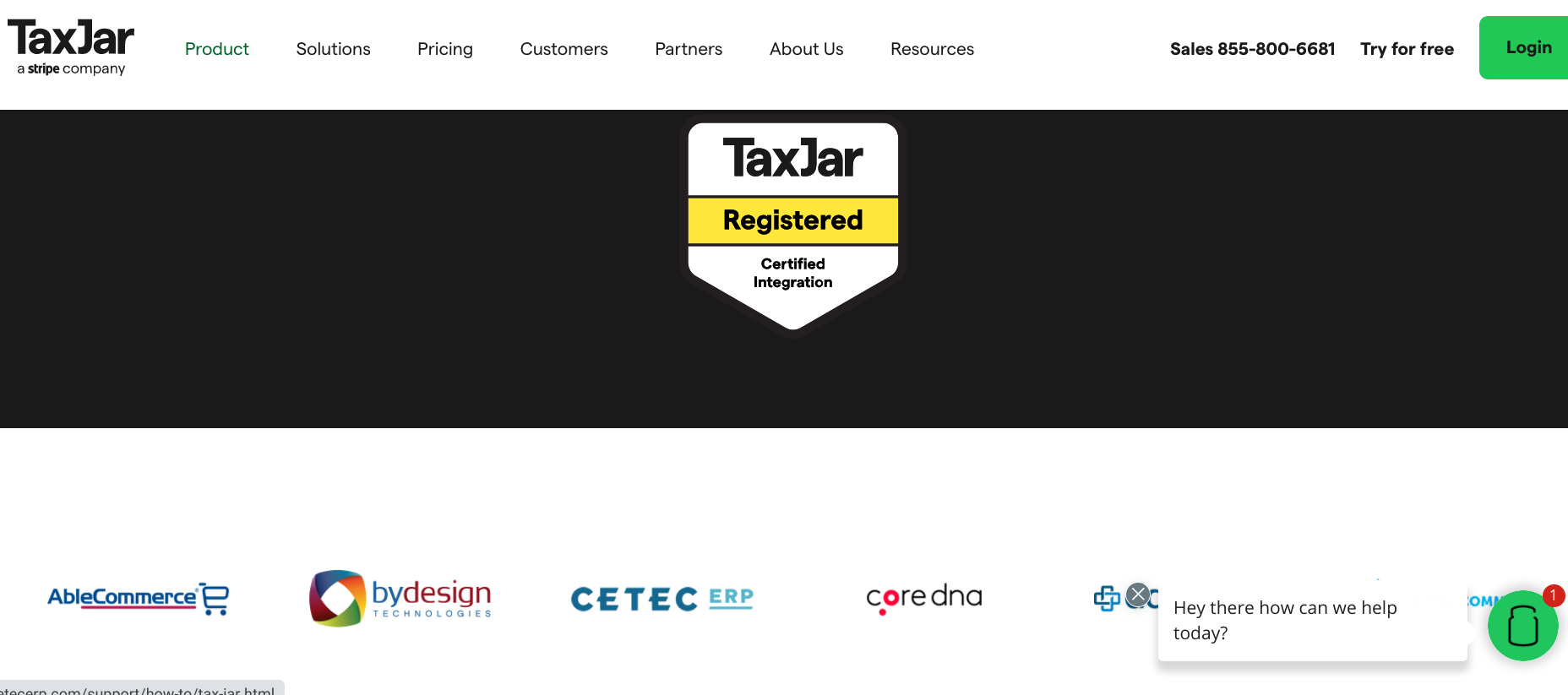 What Does TaxJar Do? TaxJar lifts the burden of managing complicated and tedious tasks like calculating tax rates, product classification, and managing filings across multiple states. Much like Cetec ERP, TaxJar is a cloud-based system that is built to reliably support organizations as they grow.
What Is A Registered Certified Integration Partner? When you're dealing with sales tax you need to know the system you use will work properly. A miscalculation could cost your company dearly. Cetec ERP integrates TaxJar into its existing system and provides support for users. TaxJar's team of experts test and certify the system integration to ensure maximum compliance and usability. With this designation, Cetec ERP and TaxJar provide customers with the confidence they need to do their jobs more efficiently.
How To Get Started With TaxJar Through Cetec ERP If you aren't already using TaxJar in your ERP platform the first step is to contact sales@cetecerp.com so our sales team can enable it for you and answer any questions you may have. Next, follow the steps on our TaxJar How To Page to set up and adjust the TaxJar settings in your system. As always, if you encounter issues don't hesitate to reach out to our support team.
Cetec ERP is now a registered certified integration partner with TaxJar, increasing confidence and efficiency for our users.