Printing Packing Labels Or Partial Shipment Labels Before Invoicing
A recent problem was brought to our attention by a client. Their Company has large customers that require the final Invoice to them to match their Customer PO. Their legacy accounting system would not allow them to print a Packing Slip until AFTER they had invoiced and closed the entirety of the order, making partial shipments a painful process.
This user came to Cetec ERP wondering how they could accomplish both partial shipping, while still meeting the customer's requirement for the final invoice to match the original customer PO format.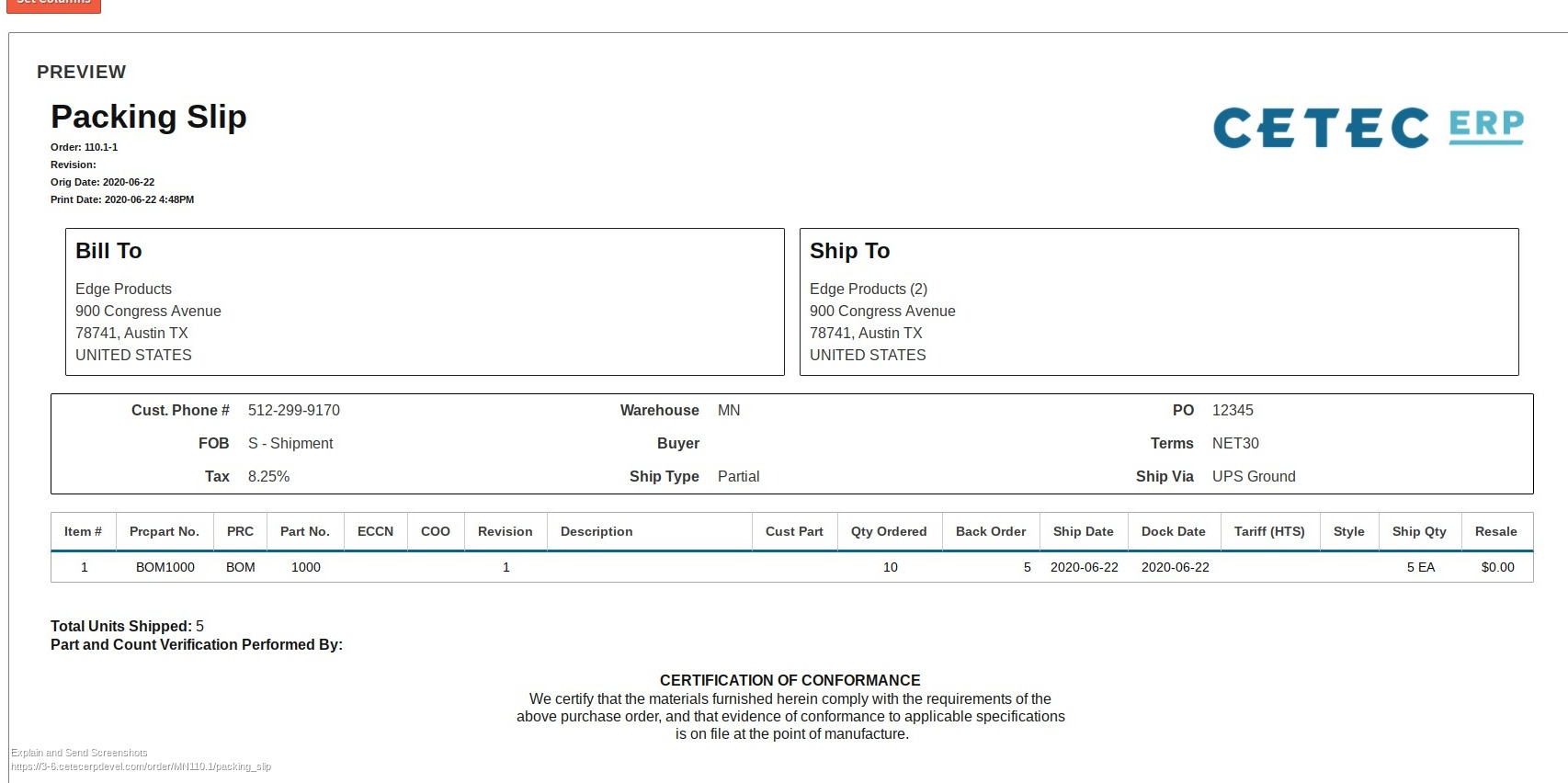 This customer was thrilled to discovery that Cetec ERP lets you queue up a partial shipment and packing list before invoicing or after invoicing. If shipping partially, the invoice record created is really a partial invoice record. In Cetec ERP, an invoice is a record of shipment. However, this partial invoice record will not actually be sent to the customer.
Instead, to meet the formatting requirements of the customer, we recommended this customer use the Consolidated Invoicing feature to consolidate shipments/invoices into a single Invoice format consistent with the customer's original PO.
Let Cetec ERP solve your customer's invoice and packing slip formatting requirements! We can work with your company for your specific needs on documentation. Check out our Full Cloud ERP trial below by setting up a free trial. We can give you demos and free cloud ERP guidance to help you make a wise decision!