Did You Know Cetec ERP Can Create Vendor Portals?
When doing purchasing there can be some frustration between Buyers and Vendors. When trying to reconcile blanket purchase orders getting the open lines worked through can be stressful.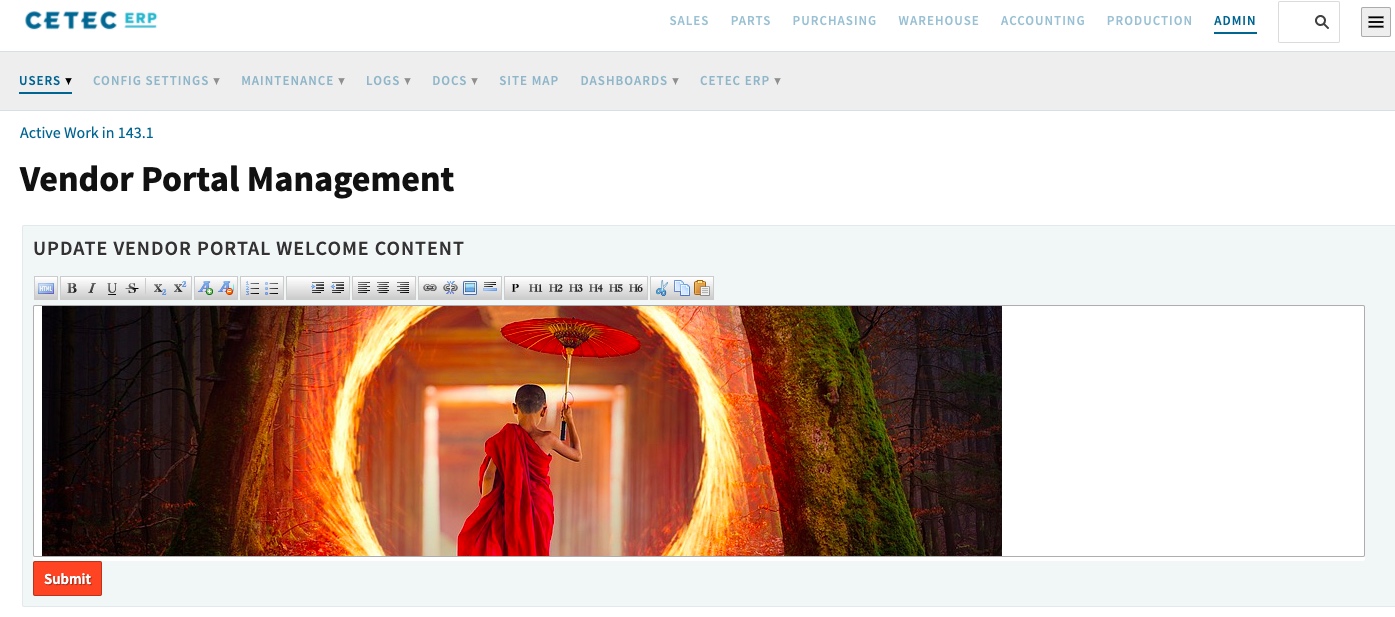 Cetec ERP has an amazing built-in tool that could let your Vendors and Buyers look at the open POs and Invoices together in real-time and easily stay on the same page. The vendor portal gives your vendor a login to your Cetec ERP instance for a restricted view of live ERP information only related to that Vendor, letting the Vendor acknowledge and communicate updates regarding Purchase Orders with ease.
Vendor Portal accounts are offered at a discounted rate of $20/portal/month. Click below to set up a free trial and experience what it would be like having a real-time cloud-based vendor portal system!
Start Using Vendor Portals In Cloud ERP Right Away with A Free Trial!