Did You Know That Cetec ERP Can Attach An Image To A Part So It Displays In Receiving?
Has your company ever struggled with non-conformances and recalls, only to discover the root cause in careless mistakes in receiving in product from vendors?
Cetec ERP lets you attach an image to a part record. Because we attach files natively to the Part "business object", we can then leverage that association when the Part is used or displayed in other processes within the ERP system.
This means, when you adds a PO Line to receive, that part's image publishes automatically on the receiving screen, giving your receiving personnel immediate visual confirmation that they are receiving the correct part (a terrific supplement to your incoming inspection process).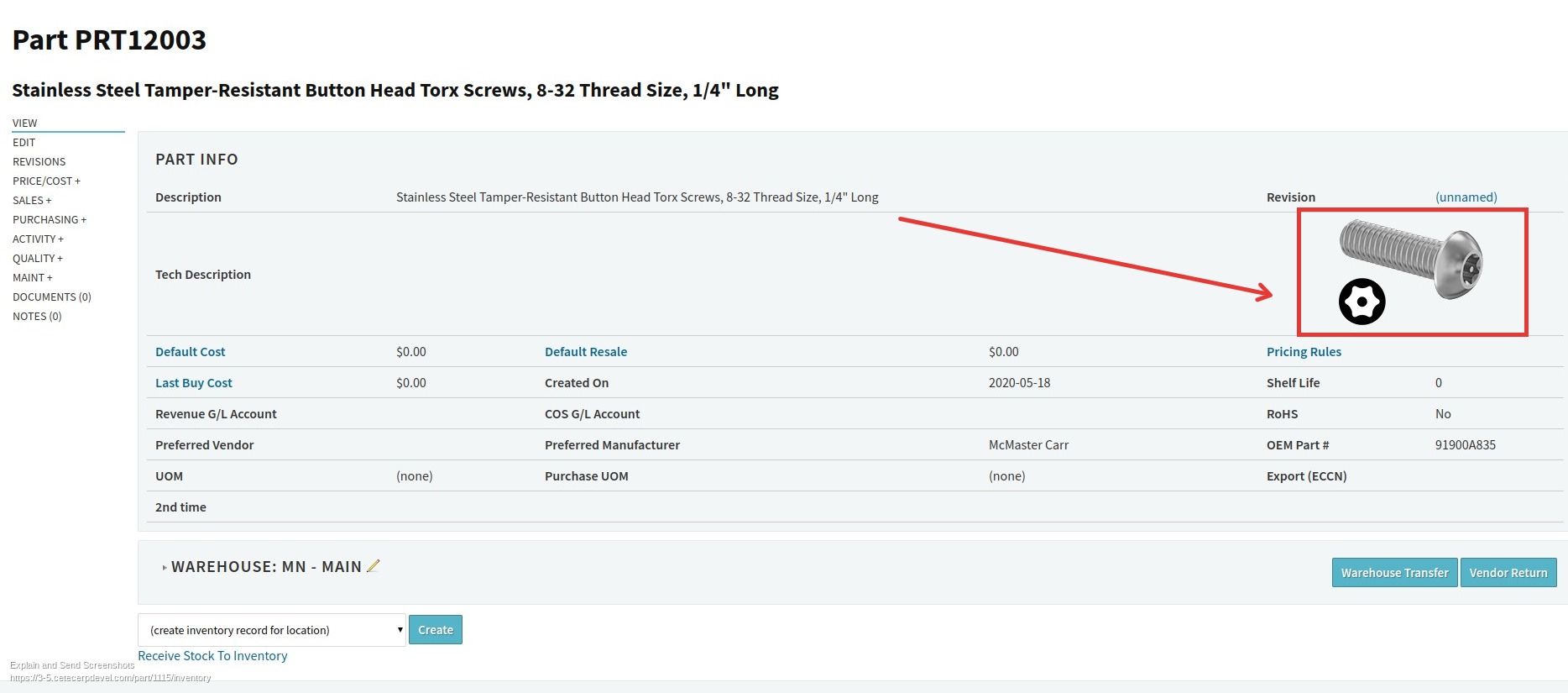 All you need to do to take advantage of this feature in the Cetec ERP system is upload the image to the Part Record "documents" page, and the ERP system will automate everything else for you!
Don't let the "accidents" lead to your company having to spend more on non-conforming material and recalls. Get proactive with as many preventative measures as you can. Cetec ERP can help your company take the next step to increased quality and efficiency in your business!