Easily Customize Output Documents
Cetec ERP's user-friendly interface allows you to edit and send PDF documents to customers and vendors directly from the object you're working on, whether it be a quote, order, invoice, or otherwise.
Using our column selection feature, users can easily edit what info appears on an object PDF and saves those selections for future use on the doc on a user-by-user basis.
For instance, let's say you've just imported a new batch of parts and have not gotten the chance to updated the RoHS compliance statuses on those parts yet. Rather than continuing to send out Packing Slips that reveal the RoHS status that may or may not be correct, users can choose to hide the RoHS column from the pack slip prevent any unnecessary confusion until you're able to tackle that data input project. Then, you can reselect the RoHS column to show again on your docs when you're ready.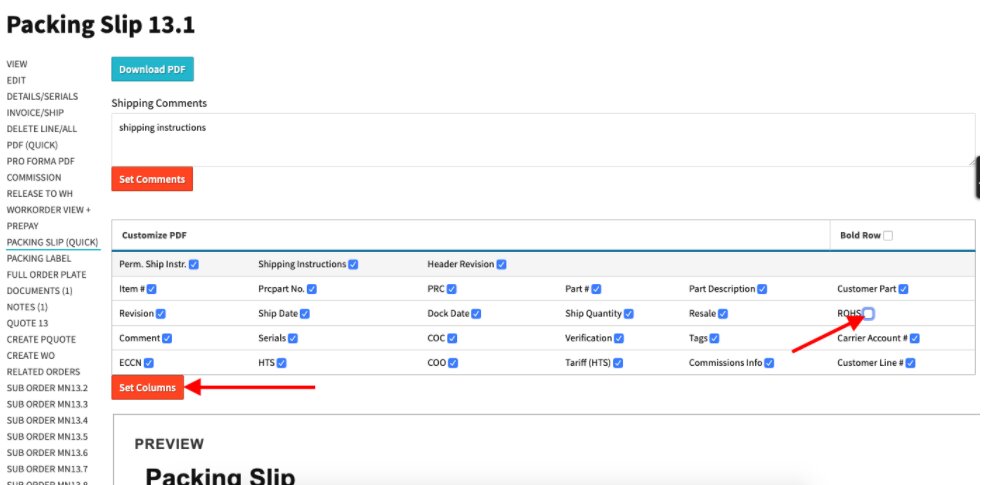 Another example in which you can make use of this feature is if you wish to exclude your PRC & Part numbers as extraneous information on customer invoices. You can deselect these columns, leaving just the pre-stored Customer Part numbers column, mitigating confusion for your customers.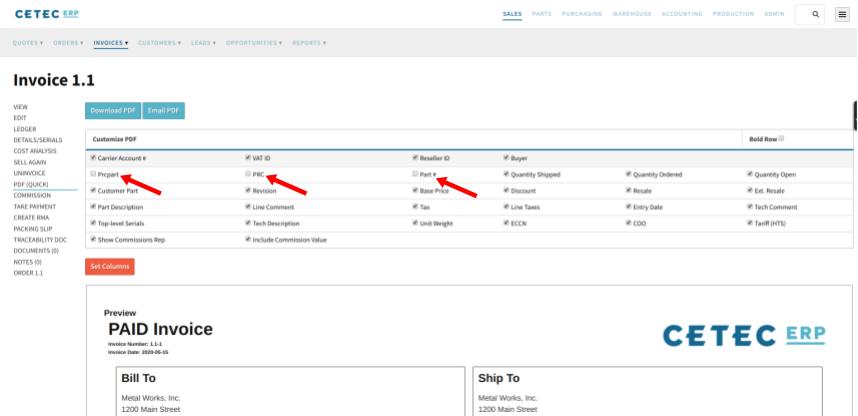 As mentioned, any changes made to these column settings will save for that user any future time he/she attempts to load that specific document (column settings made on a packing slip will remain for future packing slips per user, etc.).
Cetec ERP makes it easy and convenient to clean up your output documents, retaining only the data you want displayed and remembering these settings on a per-user, per-document basis.