Essential Visibility in the Order Backlog Report
There are few things more essential than visibility when it comes to running a business. For example, sales and production managers must be able to see all orders placed, in-process, and not yet shipped in one place so that they can forward orders' ultimate fulfillment.
This task is accomplished with ease in the Cetec ERP platform via the open order backlog.
Within the fully-integrated sales module, users can access an open orders report customizable by order number, customer, part, dock or ship date, production or stock type, and many more options.
For example, this order report shows all open orders set to be shipped within Wednesday and Friday of this week. It yields one open order in a Pre-Release workflow state, set to be shipped on Friday (better get this order going!).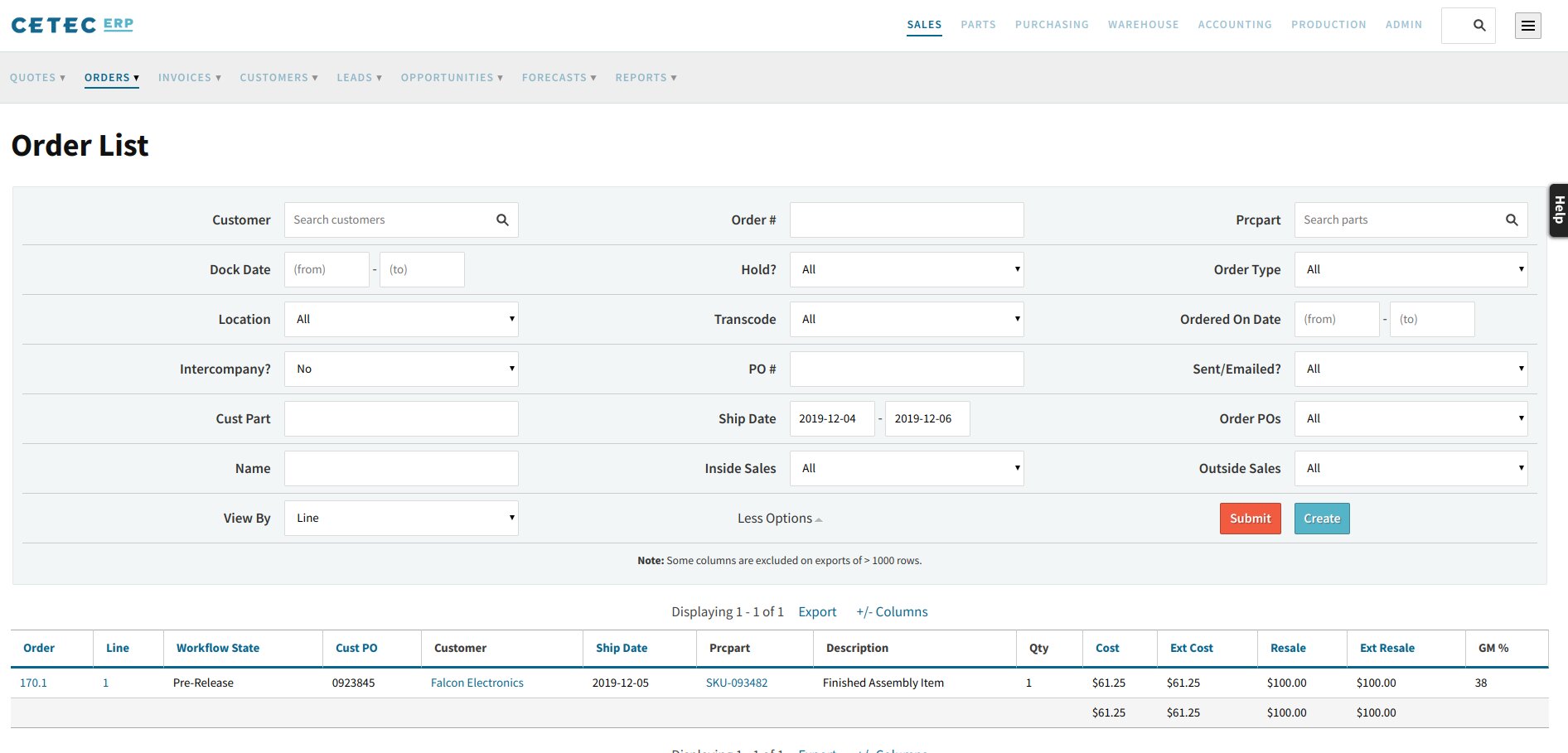 Cetec ERP offers a superior low-cost alternative to many ERP platforms that exclude essential business functions such as an order backlog list. With the visibility the order backlog report provides, sales and production teams are organized and informed, making companies better-situated to succeed in their fulfillment goals.
Cetec ERP's order report benefits manufacturing companies by allowing full visibility of all things order-related to sales, production, and shipping teams so that your order fulfillment operations run smoothly.

CLICK HERE TO VIEW THE ORDER REPORT IN A FREE TRIAL ENVIRONMENT TODAY!