Has Your Company Outgrown its Legacy ERP?
Small businesses make up a large portion of the economy in the United States. According to the U.S. Small Business Administration Office of Advocacy, there are over 31 million small businesses in the U.S., and small businesses comprise 99.9% of all firms. If you're a growing SMB, you don't want to get bogged down by an old Legacy ERP system. You want everyone on the same page, working together as efficiently as possible to meet the long-term goals your company's striving for.
"Although revenue growth is understandably a top priority for 41% of surveyed small and medium-size businesses, 35.4% identified legacy applications and custom code as top barriers to meeting that goal."
A lot of times companies will put up with scattered spreadsheets and an old, error-prone Legacy ERP system for way longer than they should. So how can you be certain if your business has outgrown its legacy ERP? Watch out for these red flags:
Large Amounts of Unused Data Most businesses generate a huge amount of data, but they don't really know what to do with it. A legacy ERP may not utilize that data to fit a specific company's need, so it just sits unused. When a SMB decides to switch to a more advanced ERP, they're finally able to access that data and put it to good use, increasing their profits and streamlining their business decisions.
Separate Departments Using Separate Processes You want your employees to feel unified no matter which department they're in, and it's hard to do that if everyone's using a different platform to get things done. For example, your HR Department is using a combination of spreadsheets and documents, your accounting department is on Quickbooks, and your production department is on old computer software that is not very intuitive. Switching to an intelligent ERP business platform can unify all of your functional business areas: sales informs purchasing, inventory is controlled, work orders are managed, invoices link to accounting, etc. With a full suite integrated system your employees can feel connected and up-to-date on what different departments are accomplishing.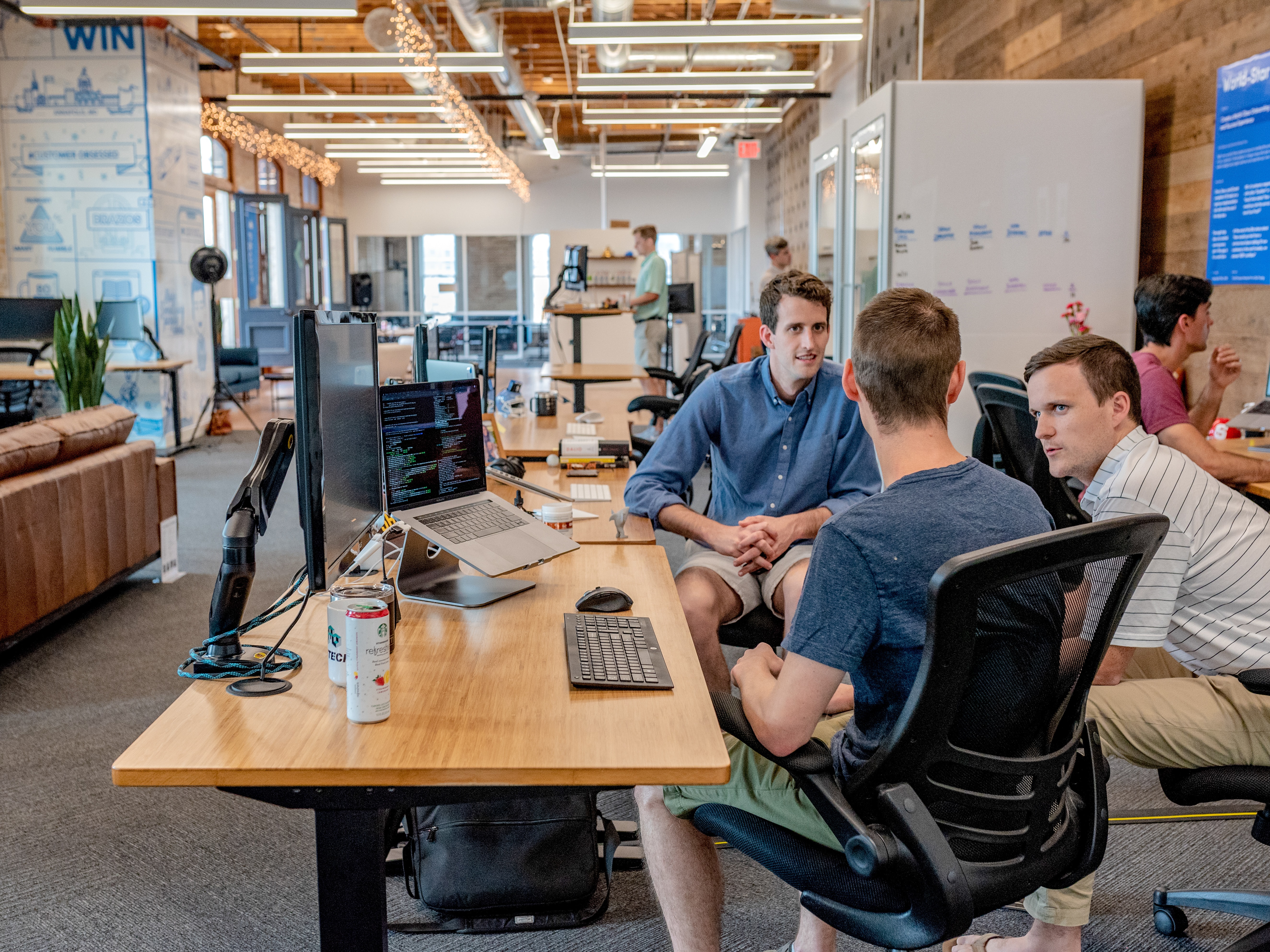 Limited Real-Time Information Most legacy ERP systems don't make real-time information a priority, causing employees to spend way too much time making phone calls to different departments, verifying if the data available is accurate. It's almost impossible to make your next move as a SMB if you don't have real-time information. After all, a sales team can't confidently forward an order to the warehouse if they don't have direct visibility to the amount of supplies available. An all-inclusive ERP should enable automatic updates across all departments so data is accurate, detailed, and accessible.
Operations Unable to Go Up or Down on Demand If you're a SMB selling a seasonal product, you've got to be able to forecast when you might see an increase in demand so you can better prepare your company for an influx of business. A legacy ERP just doesn't have the kind of business tools to predict things like that.
"When using an ERP that is intelligent enough to keep up with every twist and turn, organizations can scale business needs – such as production capacity, pricing models, and workforce augmentation – with precision."
You Can't Keep Up with the Competition Chances are a lot of other businesses exist that do the same thing your company does. If they're all on advanced ERP systems and you're still on a legacy ERP, you're losing your chance to make gains and outmaneuver the competition. You have to be able to make decisions based on the here and now and the future if you want to increase your opportunities and lessen the potential downfalls. Relying on a legacy ERP system won't allow you to determine the kinds of insights that your company should make to stay ahead.
When you switch from a legacy ERP to an intelligent ERP, you're giving your company the tools it needs to increase productivity and further growth and future progress.
If you're looking to replace your legacy system like Sage 500, Alliance, BPCS, Fourth Shift, DTR, AIMs and many others, at Cetec ERP we have the technology and tools to help your company. We are always evolving and improving our software, leading to better business functionality.
We're known as one of the best ERPs out there because we'll put your company data to good use, unify your business operations, and provide you with real-time information to stay ahead of the competition. Find out why our cloud ERP software is efficient and cost effective.