Leveraging ERP Customization in Response to COVID-19
A Houston electronics manufacturer leverages on-the-fly ERP self-customization in the cloud to respond rapidly as the COVID-19 situation delivers day-to-day disruption to their routine.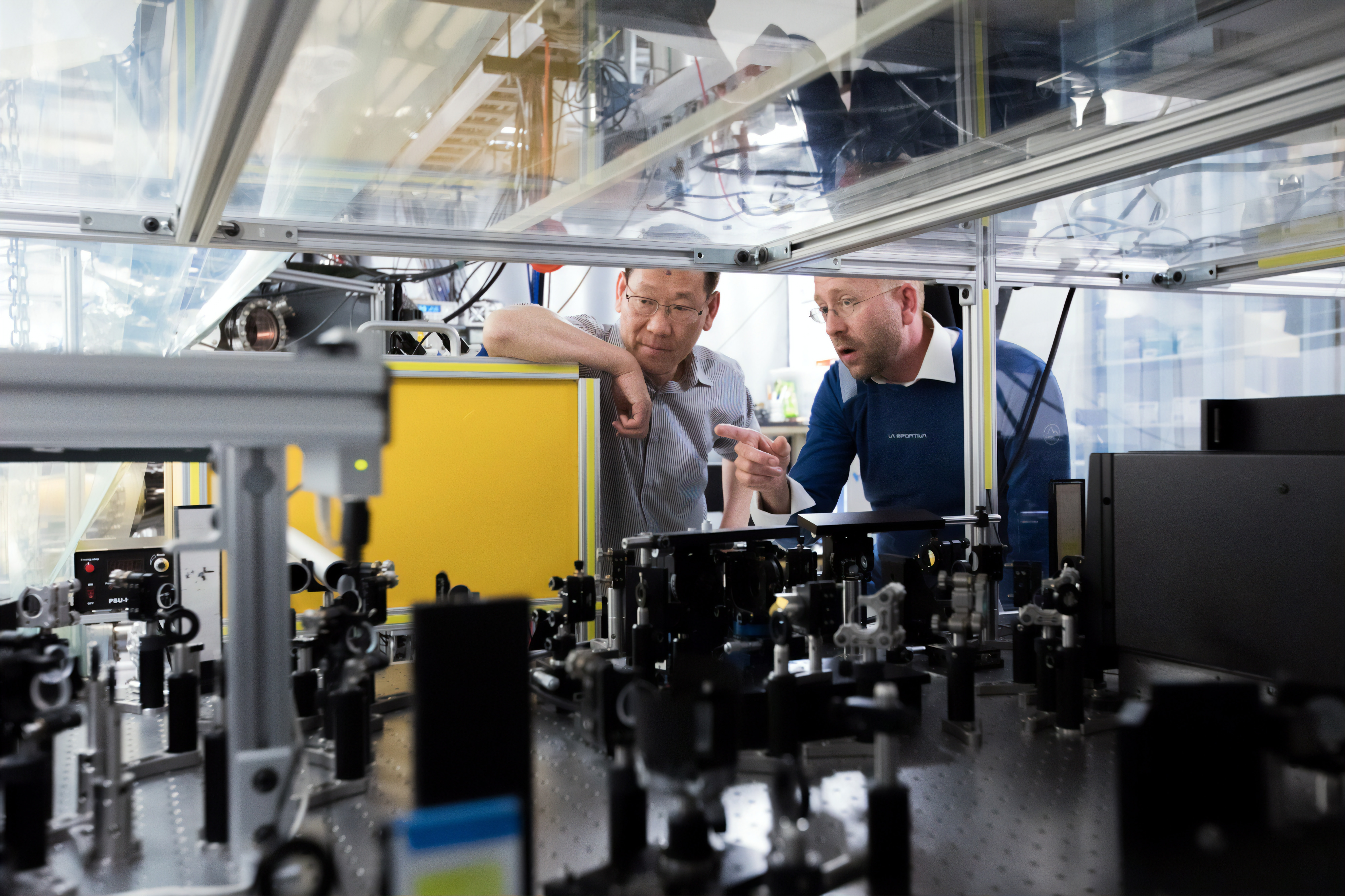 For this company, like many others, recording up-to-date vendor data (and sharing this data across the company to key persons in the production and purchasing process) has become absolutely crucial. Taking this challenge in stride, they've utilized user-defined fields.
LEVERAGING USER-DEFINED FIELDS
As the Coronavirus situation has evolved in the past several days, they've addressed new challenges by adding two customized bonus columns to their vendor records:
COVID-19 Exempt - where they can toggle to "Yes" or "No" in a vendor record to indicate whether or not this vendor has been deemed Exempt from Coronavirus business closures and will thus remain open. Users say that not only has this field helped to keep track of the Open status of their vendors, but also in communicating this status to employees across the company who can view this tag without needing to send a flood of rolling email updates as they come in.
MFG LOC (manufacturing location) - this is being used to indicate the vendor's manufacturing location, which may be different from the already-stored remit or corporate addresses on file. Having this data on file helps users to forecast potential issues in supply as more and more businesses close.
ONGOING DATA COLLECTION
As 'nonessential' business closure orders continue across the nation, Cetec ERP customers can easily record new data in vendor records (shown below) and view this data by exporting the report to a spreadsheet and using the 'sort' function to view exemption statuses and manufacturing locations in an even further customized report. One user also notes that the MFG LOC field will continue in usefulness to them beyond the Coronavirus pandemic in the case of natural disasters or other disruptions which may cause supply stoppages.

VENDOR REPORT USE CASE
After creating these bonus columns, users can make the columns searchable in a vendor report, and run a report on all vendors who are either Exempt or Not Exempt from current COVID-19 closure orders (see below). They can also filter for a certain MFG LOC (ie. China), and see all those with MFG LOCs in China and see how their supply may be affected (see below).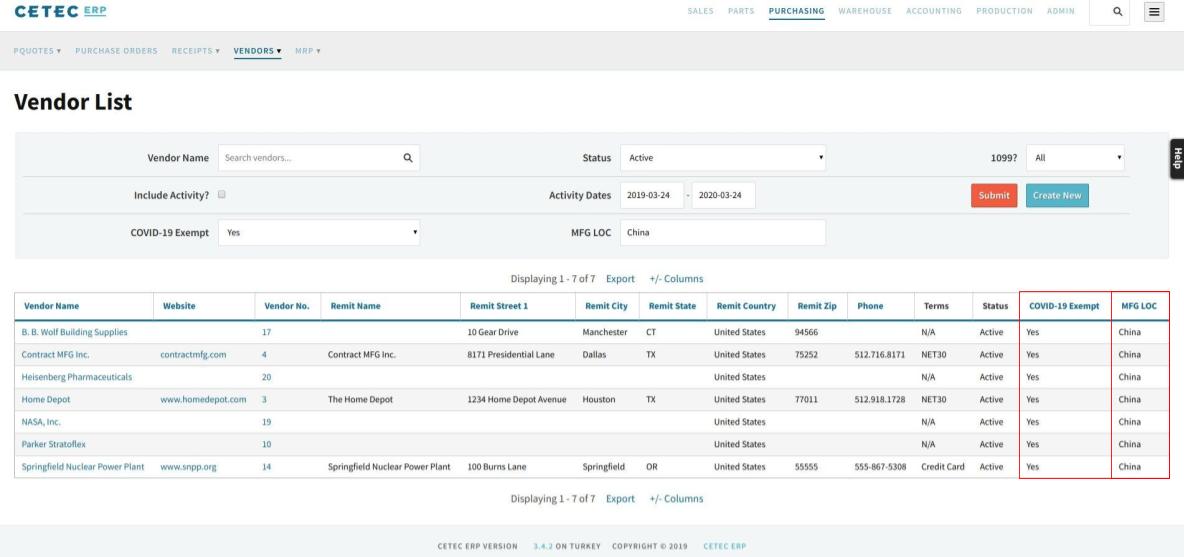 As COVID-19 rolls across the globe, so do its effects on all sorts of industries and individual lives. Human ingenuity is given a channel for growth in Cetec ERP's highly customizeable platform, where users can record and track crucial COVID-19-related data in user-defined fields.