Cloud Accounting Cases: Pre-payments vs. Progress Billings
We had a cloud ERP user recently ask:
"I was looking over some information on progress billing and was curious if there was any write-up about this feature vs. just creating prepayments. I was trying to see why one would be preferable over the other or not. We do a lot of custom long term work that can go out months. We typically take a deposit, and customers will sometimes make additional payments during the process so I'm just trying to see what advantage there is to the progress billing over what we've been doing."
CETEC accounting support made the following suggestions:
If you're taking the deposit (i.e. posting cash), then using Prepayments (as you are currently doing) is likely the best thing. Progress Billings are useful for when you're not taking cash payment immediately, but rather need to invoice for a payment, and you need to track the amount of time/aging between that invoice and the customer's actual disbursement of payment to you.
Below is information you may find useful regarding the use of Progress Billings:
The Progress Billing feature allows you to generate multiple invoices against an order while keeping that order open and active. Think of a 6 month project where you would like to invoice a customer at 25%, 50% and 75% of completion. With Progress Billing; you may do this as frequently as you'd like. Here's how it works-
From a sales order, you may now preemptively invoice the customer and create a "Progress Billing"; these invoices are then deducted from the final invoice. For any progress invoice, you may opt to defer income (most often to a Liabilities > Customer Deposits account) or you may opt to recognize the revenue (i.e. post to a revenue account immediately).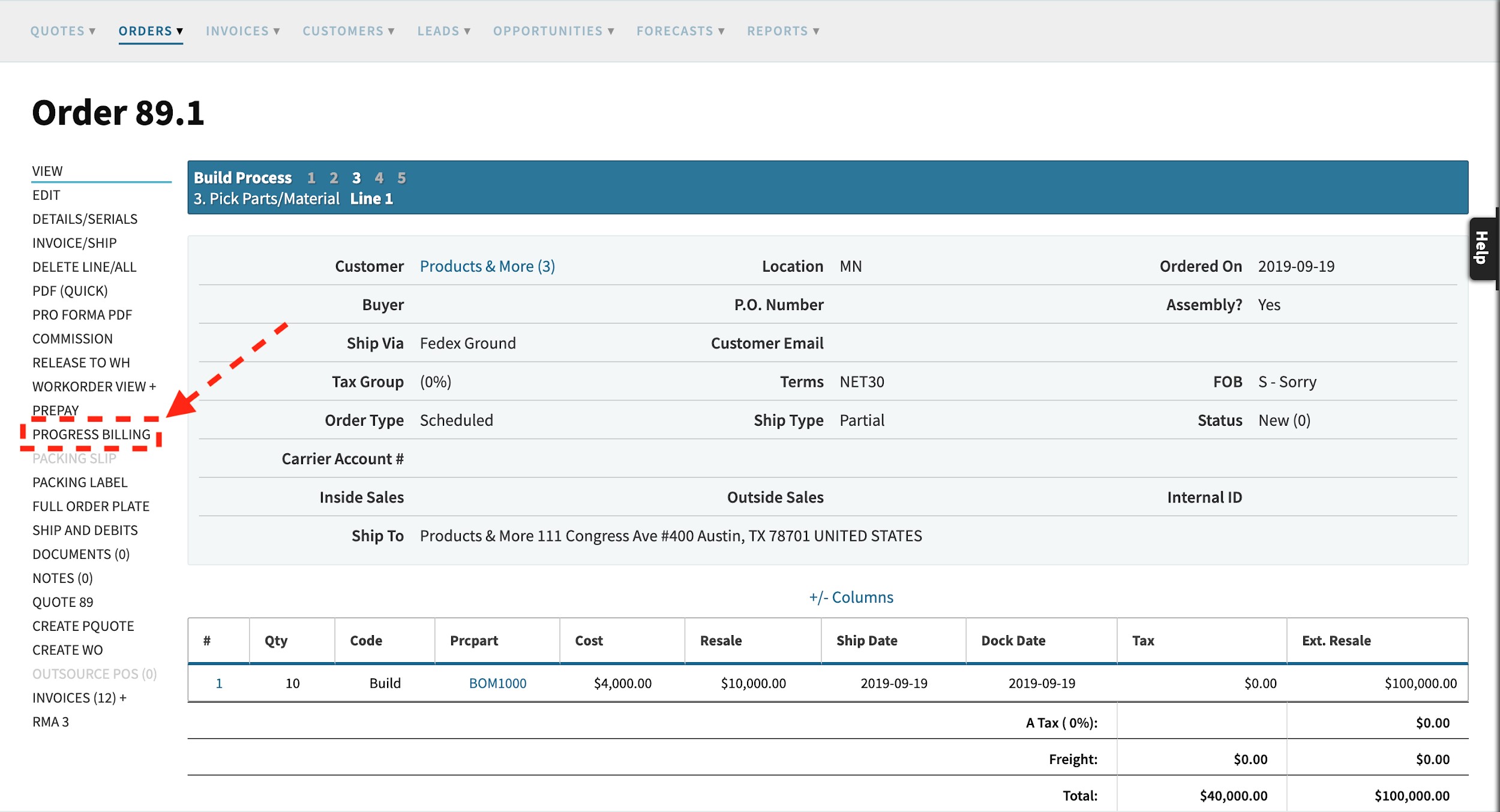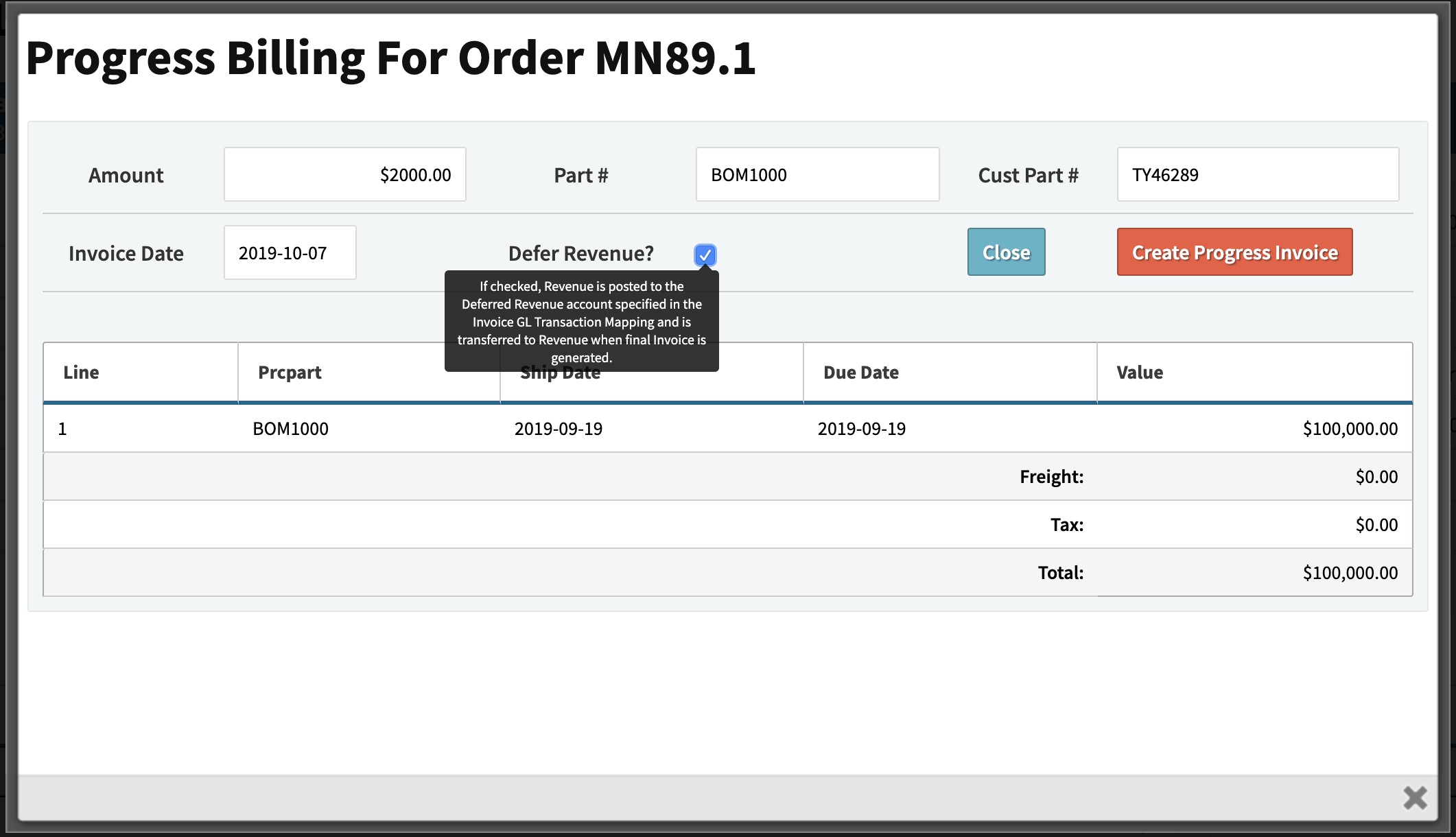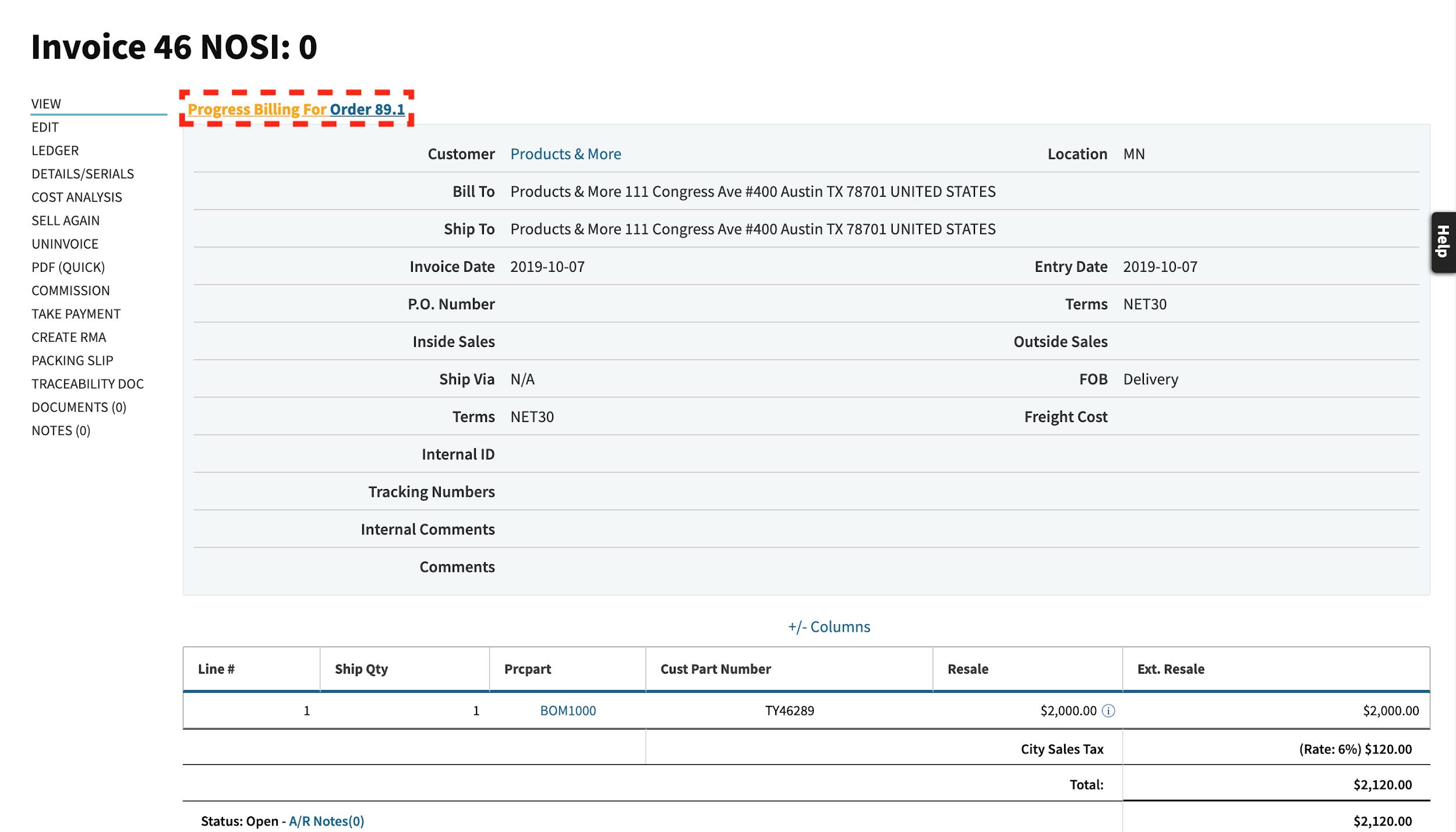 Note! This requires three new G/L transaction mappings. Progress invoice transactions will fail if you haven't first mapped these in Admin » Config Settings » G/L Transaction Settings » Progress Invoice.
With Progress Billing, the progress of your operations now matches the progress of your books. No need to worry about back billing or manually changes to your ledger to reflect the reality of the order. Now, Cetec aligns your billing cycle with the project.
Do you have more accounting questions? Type "accounting" into the search bar above and take a look at our resources!
Get a true view to actual shop floor execution against your job schedule and planning metrics with Cetec ERP's cloud manufacturing and scheduling tools.