See How Much Money Is Tied Up In The Inventory Makeup Of A Multi-Level BOM
Fast reporting and easy-to-see data make for an incredibly intuitive ERP and cloud inventory tracking system. Cetec ERP contains excellent reporting features to help you quickly see what money is tied up in your inventory and where.
For instance, what if you wanted to quickly scan and summarize how much value is in available inventory across the entire structure of a multi-level BOM in your cloud manufacturing ERP system?
You can get to this report in Cetec ERP by opening up the Part Record. On the left navigation menu click on the 'Pricing/Cost' sub-menu, then click on 'Comp Value'.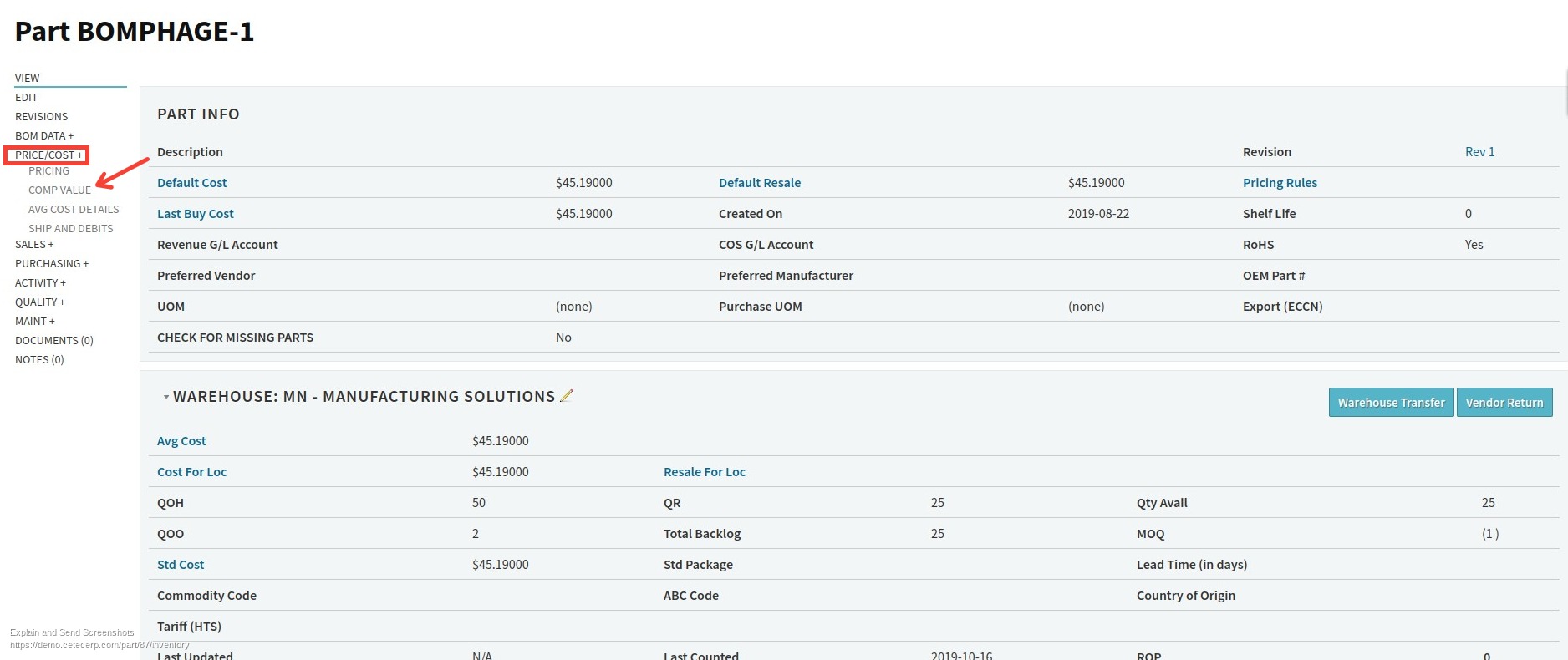 This will breakdown the components and sub-assembly components to display the 'Quantity On Hand' and the inventory Value for the total of each component on hand. This gives you the total Inventory Value of all the components on hand for that particular BOM.

Get a look into how much Inventory Value you have in a product. Help your company make the right decisions regarding assemblies with expensive inventory stock.
Try A Fully Integrated Cloud Inventory And BOM System Today!