Cloud Business Cases: Shipping Log Reports
At Cetec ERP, we work with a lot of manufacturing companies that frequently ship materials to and from their warehouse. Looking for a straightforward shipping log report? Here's how you find it!
To create a report that includes the following information:
Part Number w/ Description that was Shipped
Serial numbers that were shipped for that Part number
Where they shipped to
When they shipped.
Tracking number for the shipment.
You'll need to run two reports side by side, likely exporting them both and then joining them in Excel:
the Invoice List (Sales > Invoices > Invoice List) - shows part number, description, tracking number, when it shipped (invoice date), where it shipped, and more

the Top Level Serial list (Sales > Invoices > Top Level Serials/Warranty) - shows each serial number associated with your invoices (shipments)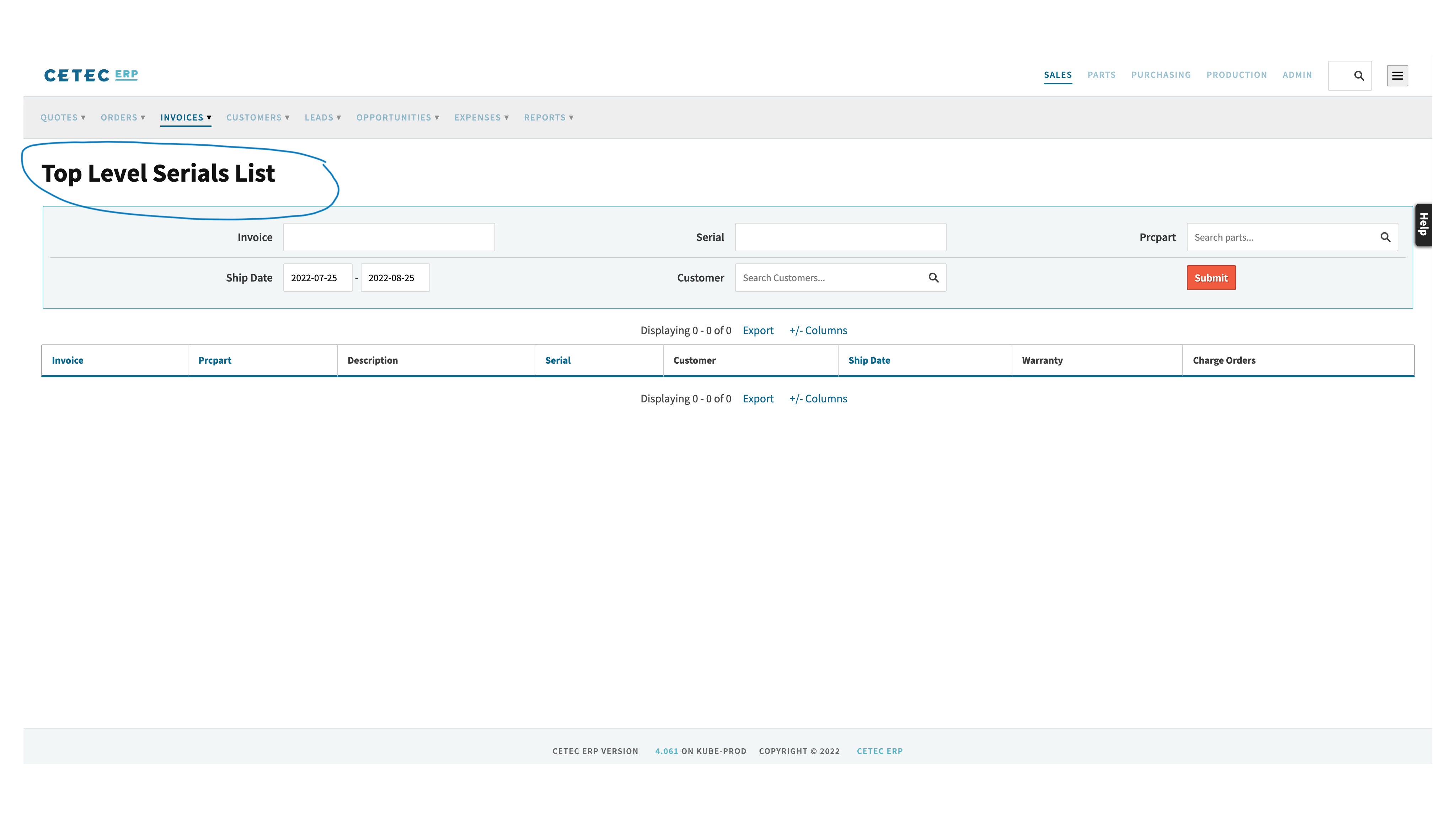 After running each report, you can choose which columns are visible to keep things clean and simple. To do so, use the +/- Columns link at the top of each report.
Using Cetec ERP's reports, you can get a clear view of the what, where, and when of your company's shipping activity.