The Most Heavily Used Function In Cetec ERP: Global Smart Search
The single most heavily used feature in the Cetec ERP cloud system isn't anything fancy. It's a search function.
The global search (also referred to as "quick search" or "smart search") lets you just start typing whatever bit of data you happen to have, and searches the ERP database for likely matches. It makes navigating the system simple and fast.
Cloud ERP benefits from newer web based technology that is easier to use and helps you find what you need faster.
Find That Quote You Were Just Working On
Just select the Global Search bar (which appears at the top right of every screen in the Cetec ERP application) and type in the first few characters of the Quote you're looking for.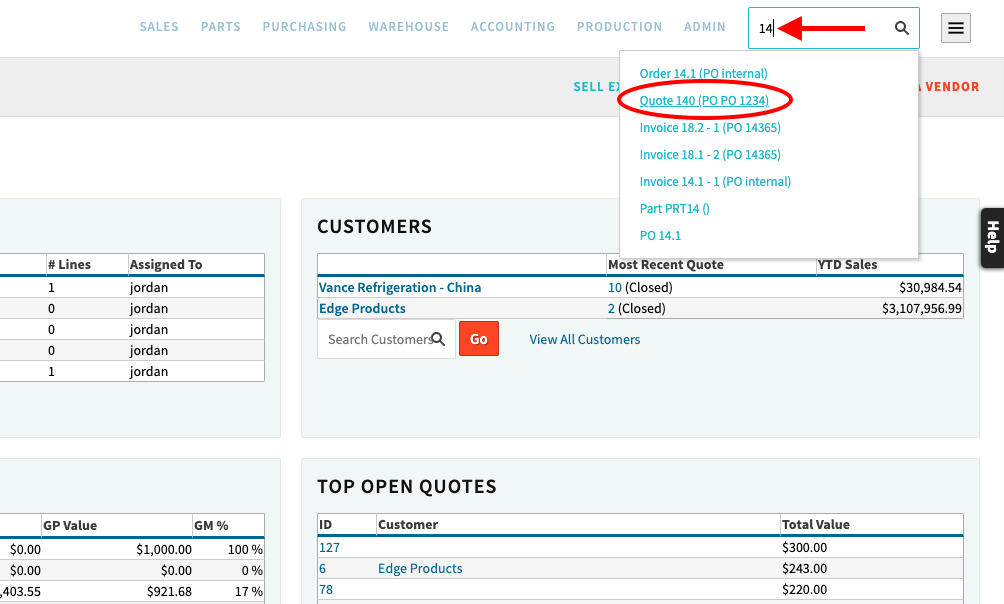 Did We Ever Win That Quote?
Once the Quote gets committed then the quote will close and become the order using that same numerical sequence for the quote. You can find the sales order in the exact same way you found the quote: through the global search!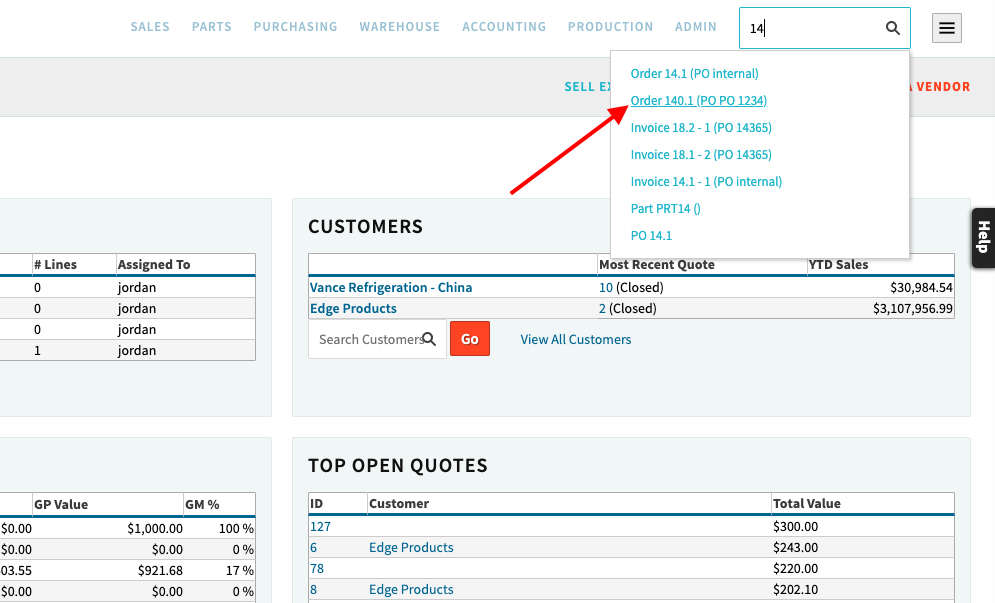 Other Examples Of Finding Information In Your Web-Based ERP System QUICKLY With Global Smart Search!
Start typing in a few characters of a customer name, and easily bring up a list of matching customers.
Quickly drill into a customer record for a report of sales history by that customer.
Scan a barcode of the work order traveler in the global search bar and immediately see the work status of a specific order.
Scan a bin location barcode in the global search bar and quickly see a list of any and all part numbers inside that bin
Don't have the invoice number, but you do have the Customer PO? Just enter the Customer PO number in the global search bar and find the matching invoice record or open sales order record in your ERP system!
Global search is an ERP user's best friend. Try it out by clicking below to start a free trial of the best web-based ERP system for manufacturing!