Feature Highlight: Part Option UI Changes
Release 3.2 includes a layout change to the Part Option display. Part options are shown on the left side of every Part specific page, making it easy to find whatever data you are looking for within the context of a Part. For example, from a Part, you can view all of the Orders, or Quotes, or POs for that Part by clicking on the logically named link on the left. It's a friendly, intuitive system that cuts down on training time and encourges Users to get more information by presenting it to them in the appropriate context.
The difficulty is that Cetec ERP's broad feature set means that there are a lot of options for Parts! You can see Quotes, Orders, Invoices, POs, PQuotes, Receipts - and also Activity, Orders Needing The Part, NCRs, ECOs, Quality Alerts, and so much more. Parts that are defined as BOMs have even more options. The result is that there are a lot of links on the left side of a page - and as Cetec ERP continues to add features, it finally got to be overwhelming.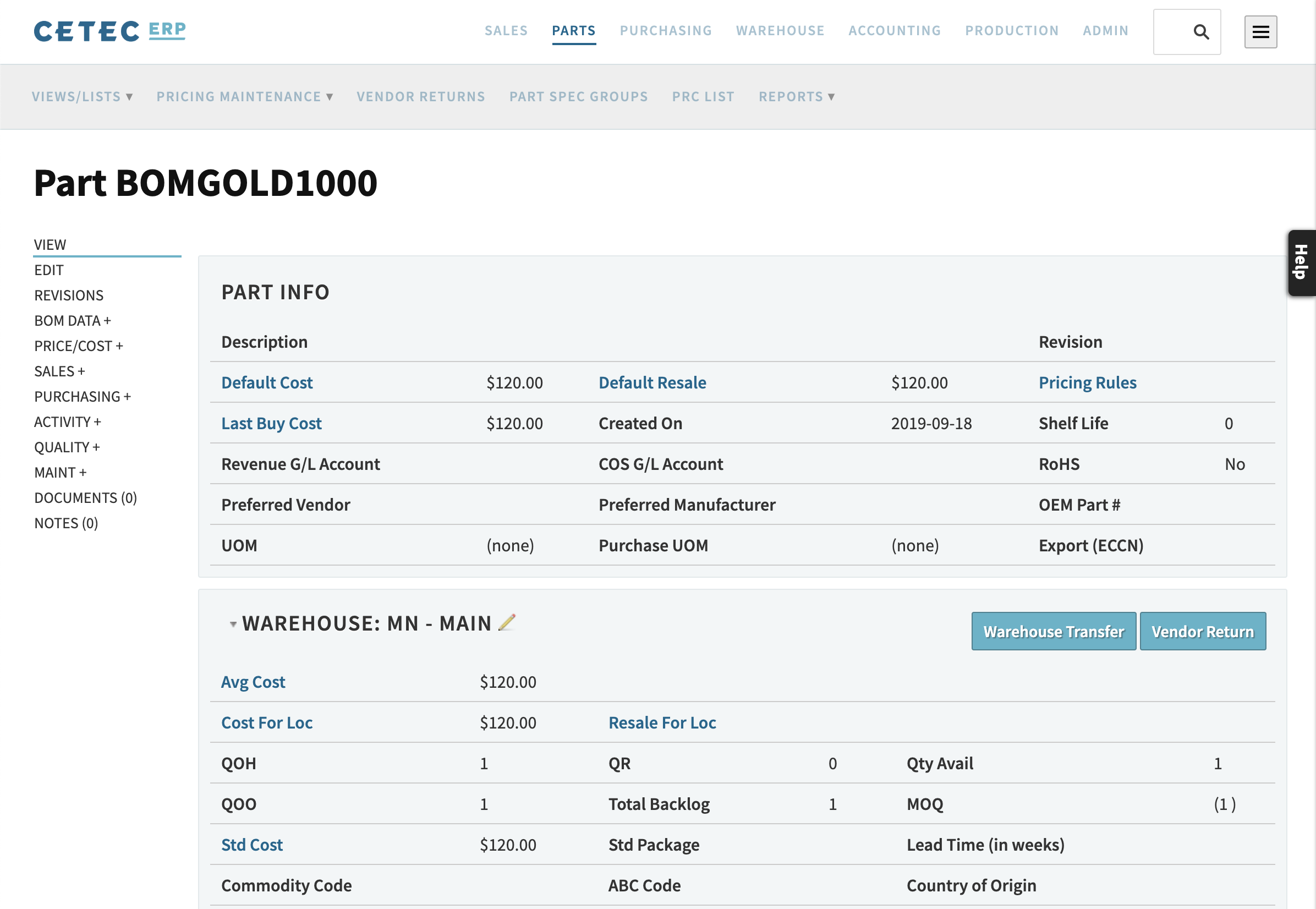 Ordered Part Option Display
The new release groups these Part Options into logical groups to help make using Cetec ERP even easier. Part Options are grouped under titles like, 'BOM Data', 'Price/Cost', 'Sales', 'Purchasing', 'Activity', 'Quality', and more. Finding the option you need is intuitive and immediate!
If you would like to experience Cetec ERP and see how it's easy to use interface can benefit your growing manufacturing or distributing business, begin a free, 30-day trial today!