Understanding 'Scrap' Options in Parts Requests
Initiating requests for more parts impacts a variety of reporting and order processes. When you request more parts in Cetec ERP, you have the opportunity to select a reason for why more parts are needed, as a means of organizing and communicating data that may be meaningful to you. One of these possible reasons is Scrap.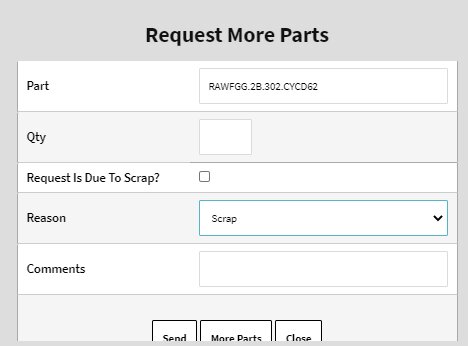 Selecting 'Scrap' from the dropdown menu of reason codes will drive reporting on the Part Requests list, but that's about it. It merely serves as a identity marker for the part request itself.
However, a selection of the 'Request is Due to Scrap?' checkbox will drive reporting on a particular invoice details report on what % of material consumed was due to scrap.
Understanding these options helps users make the most of the detailed data organization available to them within Cetec ERP.
For more information on how to account for scrapped materials and perform part requests, visit our website!