Where Is the Parts Short Sheet?
In many instances, it will be useful for your team to know which parts you are are short of from the purchasing side for work orders. In order to ensure your order fulfillment is running smoothly, you'll need to take action on the parts short sheet.
There are two reports that will be useful for you here:
1) MRP - from the purchasing side, you will want to run "MRP - Buy" (ie Exclude BOMs). This will show the total need for a part across all open orders (and considering the supply from open POs).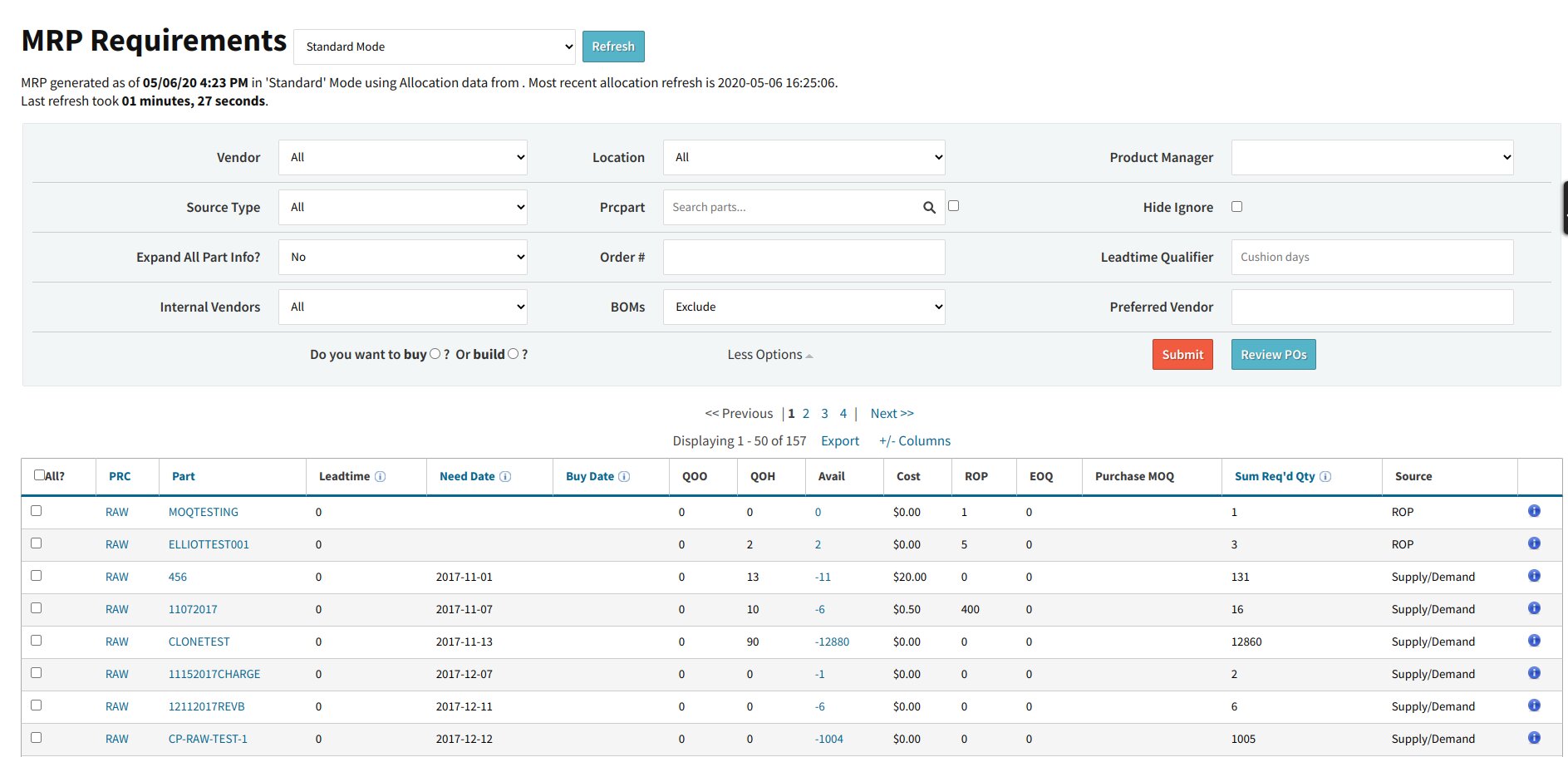 2) Order Material Report (Production > Orders > Order Material Report) - this will show you needed materials by work order. You can use the "Trans Code" search field set to 'Stock' to show components needing to be purchased.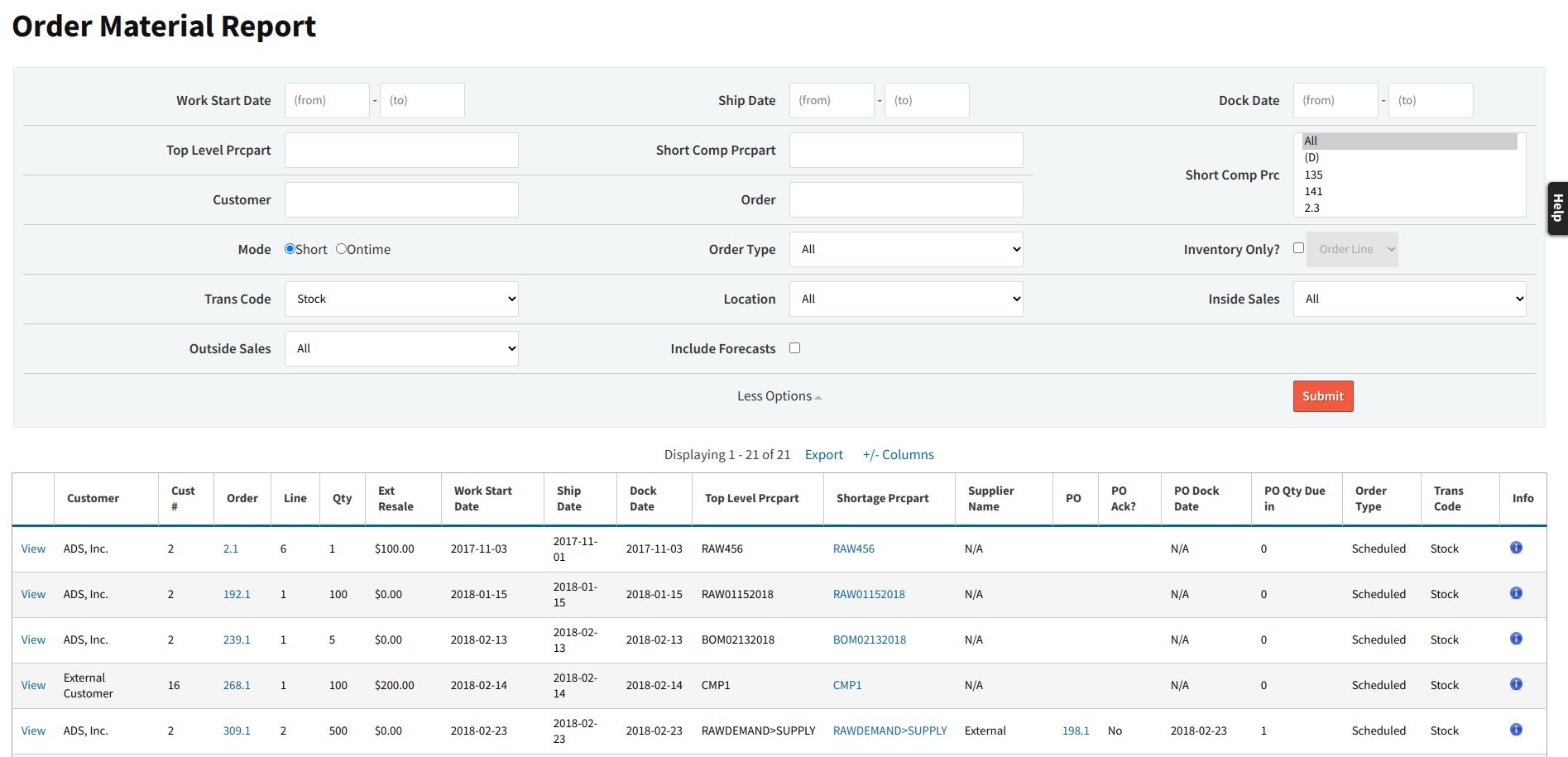 Using these two reports, you can easily access detailed yet succinct data on your short parts, so that you can quickly fulfill production demands and keep your customer orders on time. Your purchasing team can make informed, efficient decisions that will keep your inventory and production processes lean and cost-effective!
Stay lean with informed decision-making, brought to you by Cetec ERP's parts short sheet - available in two different useful reports. An MRP report shows you total need for a part across all open orders, and an Order Material report shows you need on a per work order basis.