ERP Implementation Cliff Notes
ERP Projects From 30,000 Feet
---
This digest represents a generic project outline and for transitioning to Cetec ERP for all major software operations. Cetec ERP covers all operational and functional areas, and will provides businesses with a united, supported, and actively developed platform for growth. Migrating operations to a new ERP platform is a challenge for any company, and requires dedicated resources to represent both current and ideal internal process. External resources are often required to represent software capabilities, and to guide business process towards industry and system best-practices.
As with any project spanning months, modifications to this generic plan may be necessary based on external factors (availability of key people, faster/slower training uptake, etc.). These caveats acknowledged, Cetec ERP normally follows an extraordinarily aggressive implementation schedule due to our leaner, modernized technology and delivery, and a highly efficient internal infrastructure.
ERP implementation projects typically break down across the following milestones:
Integration
Data migration
Training/consulting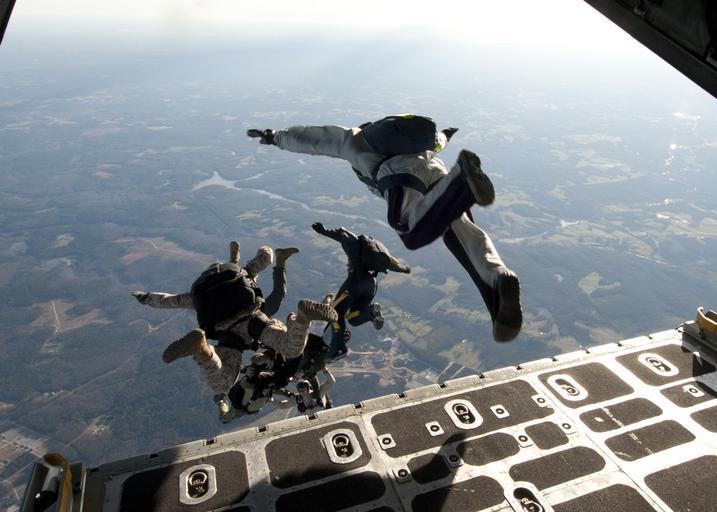 What's a typical Cetec ERP implementation like?
---
Unlike most other ERP projects, integration is usually a rather minor aspect of Cetec ERP implementations. The Cetec ERP platform includes many of the feature sets that are normally covered with external product integration, thus simplifying this process. This greatly reduces the project risk, as integration is a major point of cost and uncertainty.
Unlike most other ERP projects, integration is usually a rather minor aspect of Cetec ERP implementations.
Data migration with Cetec ERP is a fully modernized, completely software driven process. Data transfer is routed through tailored sets of programs to transform and load the data from spreadsheet format into the relational database structure of Cetec. Thus, the bulk of data conversion work is front-loaded to the tailoring of these programs. Once this suite of transforms is created, a data refresh is a minor event (often 15-20 minutes), and allows for recurring (ideally weekly) data refreshes. By the time of "go-live", the whole process has been done so many times that data migration is functionally a non-event.
Finally, the last major area of implementation is training. Training is a catch-all which encompasses both direct user training (how is a task performed) and also process consulting (what is the best way to model a task). Process consulting will begin with the discovery phase (and indeed has already begun through the sales process), and will continue through user training as users are instructed on how to perform existing job functions in the new environment. Training meetings will be held weekly or biweekly, and will focus on a distinct area. your company employees whose job functions include that area should be included (or at least key stakeholders who will be responsible for internal training), and your company employees will have access to a Cetec ERP environment where they will be able to practice the skills covered in the training session. This environment will be populated with the recurring data loads, which not only provides the users with familiar data for interaction but also helps to validate that the data loaded is accurate.
Most small/mid-sized manufacturing companies opt for approximately eight weeks projected timeline from project approval to "go-live". This is unusually aggressive compared to the industry average nine months to 18 months.
Sample Outline Of ERP Project Milestones
---
Milestone #1 - Data Transfer
Data migration: customers, vendors, items/parts, BOMs, chart of accounts, sales history, purchase history, and any other data desired for migration.
Download all data from current system into spreadsheet format
Scrub spreadsheets into format specified by Cetec ERP; iron out any/all data dependencies with Cetec ERP data expert
Cetec ERP to key data upload scripts to any dependencies identified above
Cetec ERP to upload data into your company.cetecerp.com web-based ERP environment
Your company's team to validate data uploaded into ERP environment
Cetec ERP to leverage these same upload scripts to facilitate final data load upon go-live.
Note that any data desired for migration may also be entered directly/manually into Cetec ERP if the volume of data is low enough for clerical data entry.
Most small/mid-sized manufacturing companies opt for approximately eight weeks projected timeline from project approval to "go-live". This is unusually aggressive compared to the industry average nine months to 18 months.
Milestone #2: - Training
User training & prep, process documentation, consulting. Training of all departments in preparation for phase 1 go-live:
Basic web browser use, basic system use
Customer service
Sales, quoting, sales order entry
Purchasing, receiving, stocking of components & subassemblies
Production planning, work orders, shop floor
Accounting: A/R, A/P, G/L
Shipping & invoicing customer sales orders
Final prep for go-live
Planning / coordinating for cutover
Milestone #3 - Final Migration, Implementation, and Process Consulting
Go Live!
Close business Friday (if possible)
Perform all inventory counts

Raw/component product
All WIP product
Finished Goods

Catch up WIP open work orders over weekend. Pick material and assign work order routing status for all subcomponent, finished goods, and custom work orders
Cetec consultant to arrive onsite at your company facility Monday morning thru Friday

Support cutover and advise process along following lines of priority:

Shipping/invoicing customer orders
Stability and continuity of critical business operations
The Cetec ERP Implementation Philosophy
---
Our recommended implementation methodology focuses on minimal disruption to operations and successful launch of business critical functions (e.g. receiving product, continuing processing of open work orders, shipping product, applying cash to open invoices) on Day 1 of launch week. These are the areas of the system which are more efficiently moved together as a unit, namely sales order booking, order fulfillment, purchasing, inventory control, WIP, warehousing/receiving/shipping, invoicing, and financials.
There are some areas of the system that can be easily segmented and treated as "phase two" in order to minimize operational disruption and optimize new system stability. Some examples of Phase Two processes include: CRM, Shop floor (routing, work instructions, labor tracking), quality control and inspections, etc. These represents the path forward for your company to take advantage of the integrated tools Cetec ERP provides for you to achieve automation and ROI, and a path which you can proceed with at your own pace as critical operations settle in.