How to Clone Quotes in Cetec ERP
Order management can be a slow, meticulous, and error-prone task. As a small business grows, this often becomes a problem where more hires seem like the only solution. Not only does this increase salary costs, it does not address the risk of inaccurate data.
That's where ERPs step in. ERPs are designed to make data entry and management faster, more efficient, and more accurate. Cut down on unnecessary workload while your business runs smoothly.
One of the ways that Cetec ERP streamlines your processes is by making it simple to duplicate a production work order with just a few clicks. In this article, we'll be walking you through that process.
Work orders will have a source pre-order worksheet or "quote". The quote is the record of the order before it was actually committed.
From an invoice or an order, you should find this source "quote" on the left side menu. Clicking the link will redirect you to the quote's page.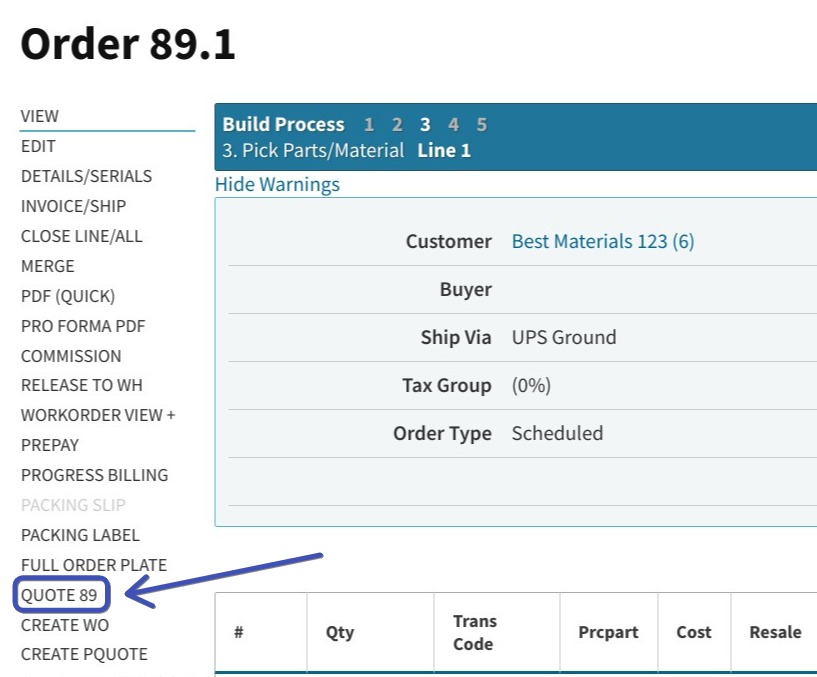 Now it's time to clone the quote. Once you're on the quote screen, go to the left side menu and click "Quoting Tools +" and then "Clone this Quote."
Once you're in this new, cloned quote, you can go through the normal process to commit it to an order. You can safely change amounts and prices, and even add or remove line items, without affecting any past quotes or orders.
Whether you're running a small business or a large enterprise, efficient order creation is essential for your success. With Cetec ERP, creating duplicate orders is simplified so that you can save both time and energy - allowing you to focus on other important tasks. Try Cetec ERP today to experience the stress-free efficiency of the software for yourself!