How to Upload Custom Docs
Have you ever needed to manually upload custom documents into your production environment? Cetec ERP makes custom document creation accessible for knowledgeable users. Before we explore the upload process, please heed the warning at the top of the custom documents page.
Do not use this feature if you are unfamiliar with HTML/Javascript/CSS and Template Toolkit!
The first step is to navigate to the custom documents page within your Cetec environment. Any user with the Admin Role has the ability to do this.
Begin by heading to the "Admin" module and click on the "Config Settings" dropdown menu. From the dropdown menu, select "Custom Documents List".

On the Custom Documents List page, you'll see a list of items under the "Name" column that have blue hyperlinks. Click into the object for which you want to upload a custom document. You'll be taken to a page that looks like the one below: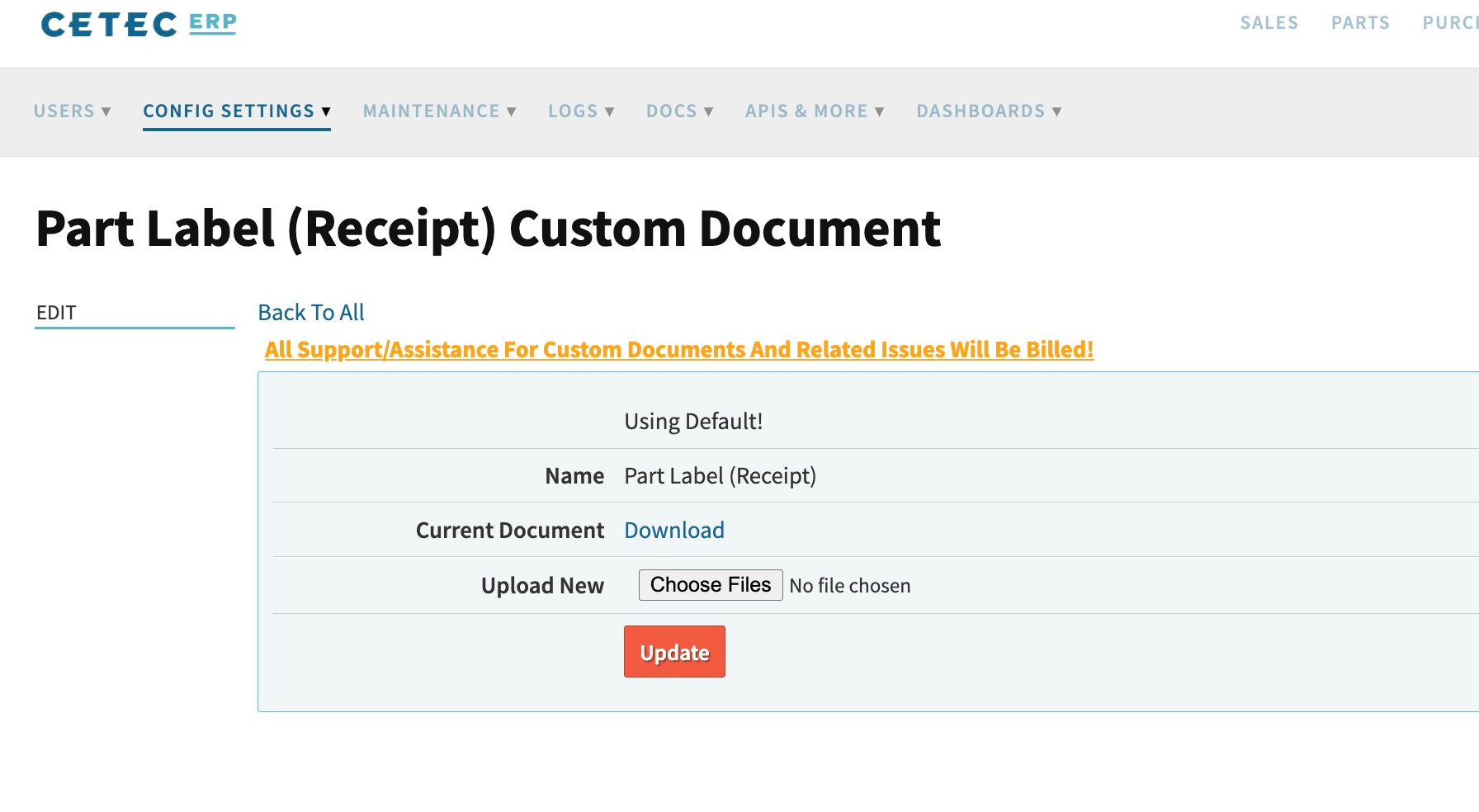 To upload your .tt.txt file in place of the default document, click "Upload New" and select the .tt.txt file via "Choose Files". Once selected, click "Update" to push that custom document into the system in place of the default document. The custom document upload process is now complete.
You've uploaded a custom tt.txt file into your environment to replace the default document!