How to Create and Set Customer Association Types
To set up a customer association, select the Maintenance tab on the Admin page, then select Data Maintenance from the dropdown menu. Navigate to 'CustomerAssociationType'. Click 'Add Row', fill out the necessary fields, and click update.
By entering 1 under the Show On Docs column, the customer association type will show as a field in the Header of Quotes, Orders, and Invoices.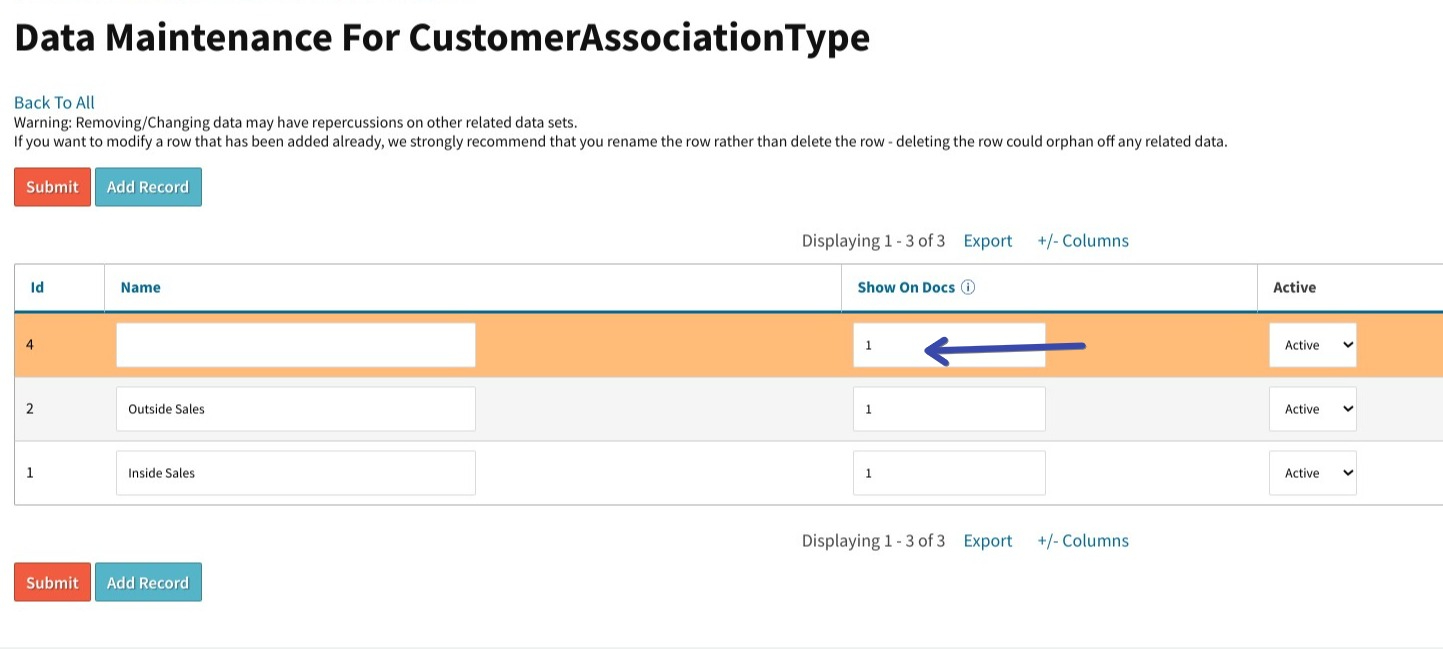 In order to select the applicable users for the customer association type, you will need to first set the customer association type under each user's profile. From the Admin page, find the Users tab and select "User List" from the dropdown menu. Select the user you wish to edit, and edit the "Customer Association Type" field.

Now that the Customer Association Type has been added to a user profile, they will become an available option on Quotes, Orders, and Invoices.