How to Designate a Prototype Build
To designate a work order as a prototype build, be sure the quote is first committed to an order. Then, on the order overview/view screen, click "Edit" in the left side menu.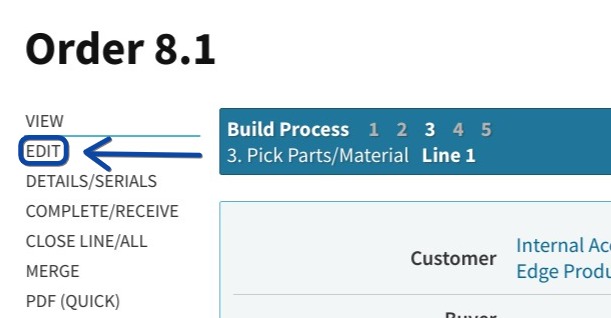 Go to the order line, and click "Advanced" to see the full list of options:

Check the "R&D" checkbox.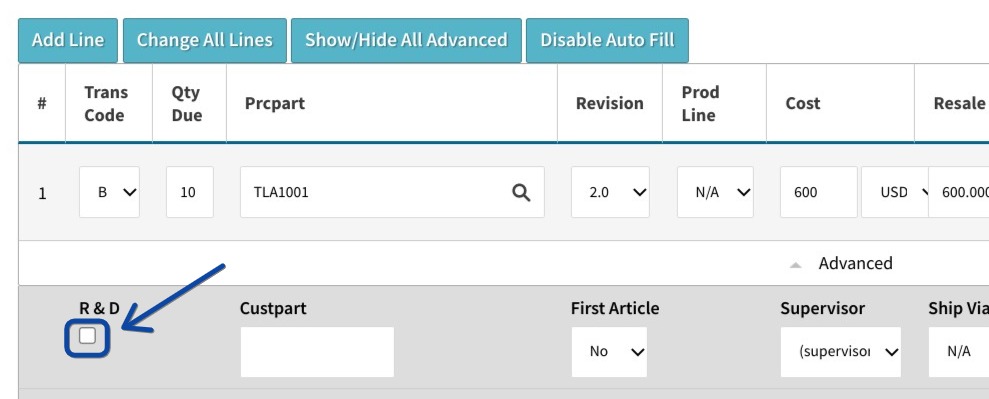 Then click the "Submit" button to confirm your changes.