The dashboard is designed to give a snapshot of where your company is at any given time from Recent Quotes by quote number and customer name to financials like total open A/R and total open A/P. In release 3.0, Cetec introduced an exciting new feature for the dashboard that will facilitate accounting forecasts- Weekly Cash-In and Cash-Out Widget.
In order to access the new widget, first go to the dashboard by either clicking the logo in the top left corner or by clicking Admin»Dashboard»Executive Dashboard. Beneath all of your widgets you'll see an add content drop down. Here you'll be able to add both widgets.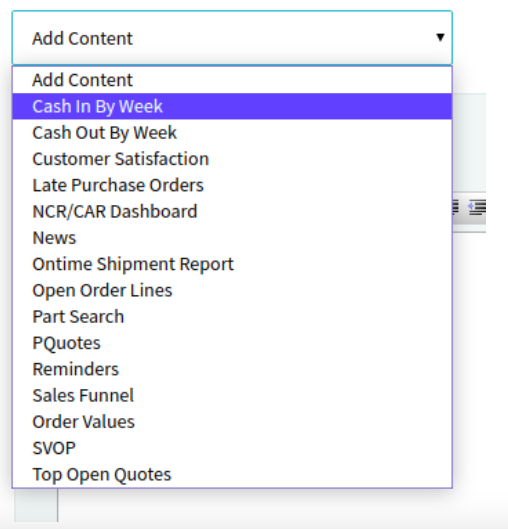 Weekly Cash-In data is based on the Invoice AR due date and will populate the cash deposits from G/L accounts that are marked as Cash account.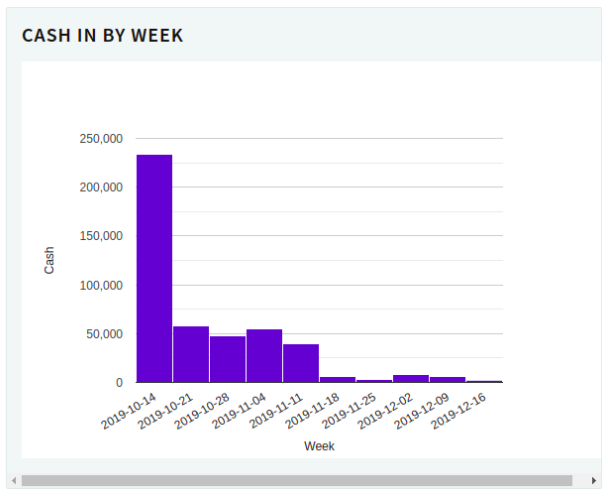 Weekly Cash-Out data is based on PO estimated pay date and are grouped by week. These values pull from payments to any G/L account marked as a Cash account.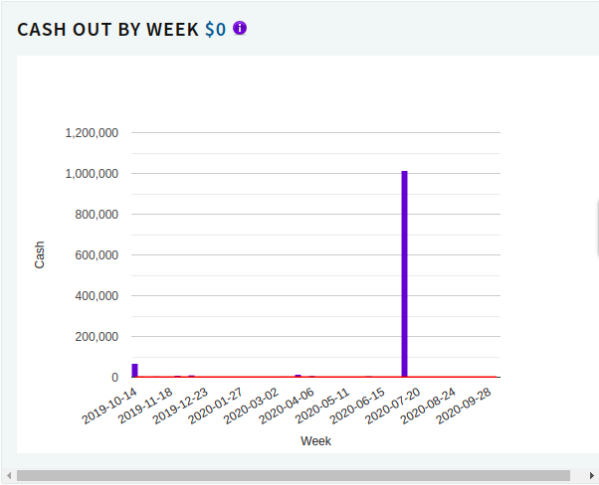 Accuracy is key for every company, and Cetec's new widgets help make for a simple to understand snapshot of your company's Cash-In and Cash-Out.