Manage Large Orders with the Forecast Report
Most manufacturers run on some form of forecasting, leveraging the data to plan for BOMs with long lead times on the components. Forecasting is especially important in contract manufacturing, where you are relying on your customer's provided forecasts to plan materials, manage cash flow, and project resources required to complete incoming orders.
Cetec ERP's Sales Forecast feature allows you to upload a BOM or a list of BOMs with need dates. You'll see the projected quantity of the part and its components, and drive demand for purchasing and material planning without actually creating an order.
For example, suppose your customer provides a 6-month rolling forecast. This updates monthly, and while it's not a full-on customer PO, you are contractually obligated to them. You can leverage their forecasts for planning material accordingly. The Forecast report allows you to import the updated forecast, while deleting the previous data for that customer. You can then use MRP to include forecasts, and identify the long lead time components.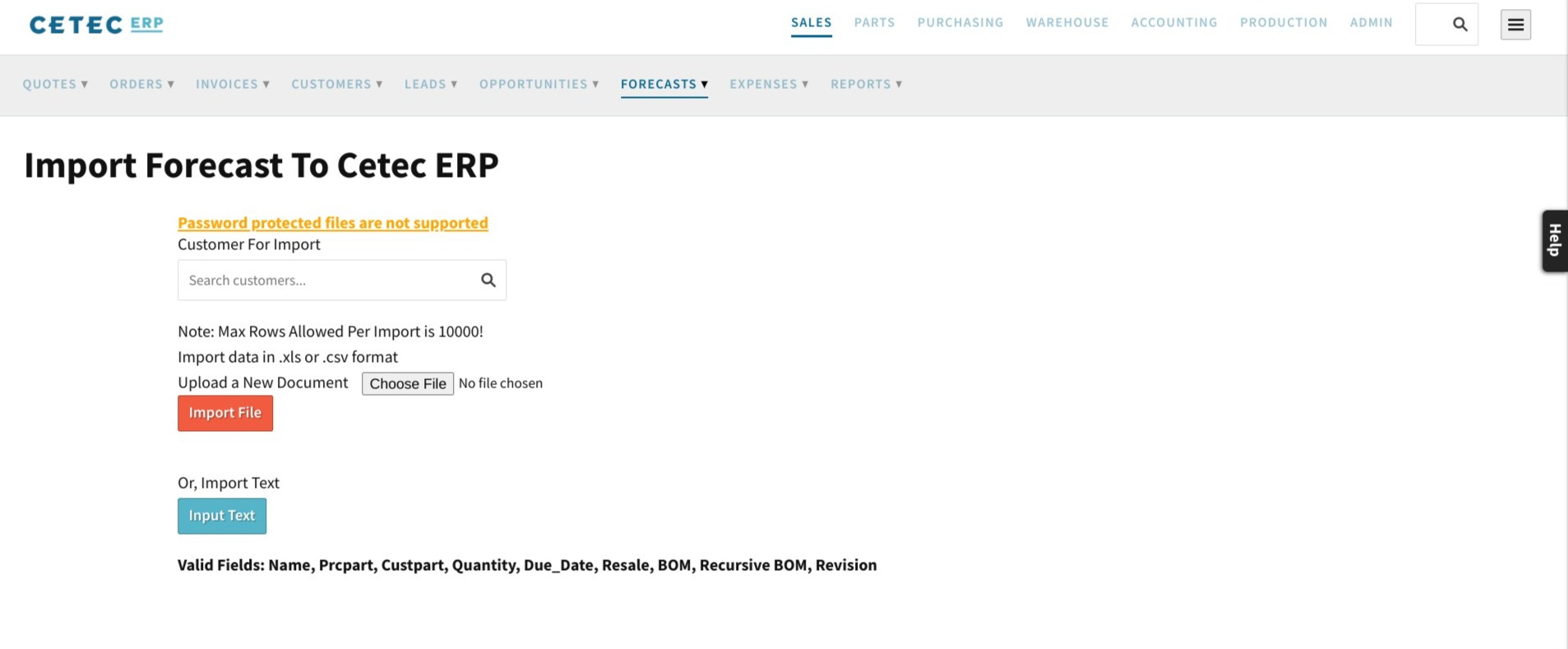 Let's take that a step further. Suppose you have a vendor (or vendors) who are your contract manufacturers. In some scenarios, the Tier 1 supplier will manage the entire supply chain; they work with you and your vendors to ensure their entire supply chain is controlled. You'd need to send your forecasts to your suppliers.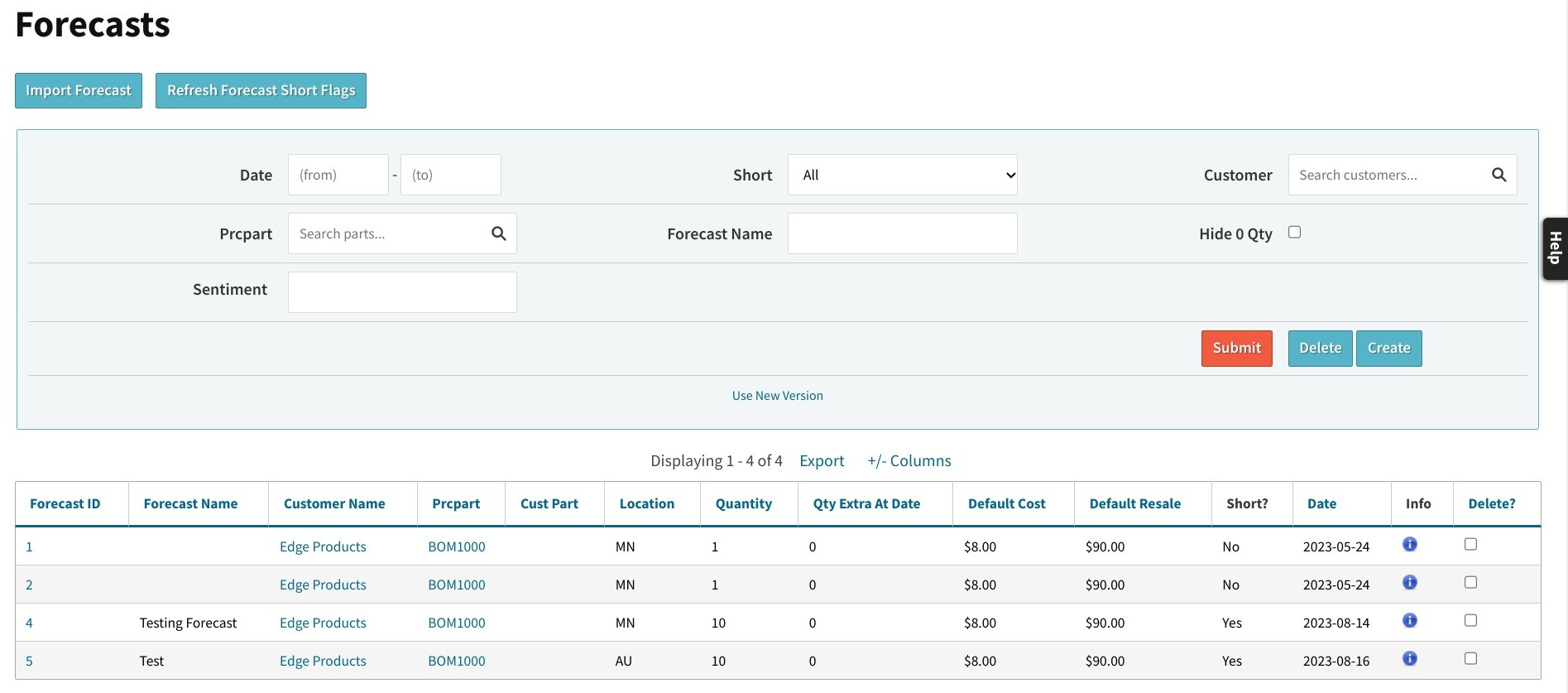 You would upload your customer's forecast and refresh MRP (or allocation). Then you'd export this data, filtered by Vendor, to send to your vendor(s). Now you are able to communicate a material forecast to your vendors based on your customer.
Forecasts are also helpful in material planning for large projects or complicated BOMs. This may be a 2-year project, or multiple levels of assemblies that require work orders. You can enter the forecast for the top level BOM, flag it as recursive, and Cetec ERP will drive demand signals for every component, traversing through each level of assembly. Hit those long lead time components on MRP, and create work orders for any subassemblies.
Forecasts help you maintain the material you need for large orders and lengthy projects. Learn more about how to use forecasts with our detailed guide.