Increasing Prices
Cetec ERP is one of the best ERPs on the market when it comes to dynamic adaptability towards changing market prices. Our agile parts pricing system will help you hold momentum as you implement changes to your sales prices.
A customer wrote in, saying,
"We are going to be implementing an across-the-board price increase on our products. Is there an easier way to increase prices other than doing it one by one?"
Yes! In Cetec ERP, to avoid manually entering new prices, you have the ability to do a pricing/costing import. Here's how:
Set up the spreadsheet you'll import. It should be in .xls or .csv format. The options for columns you can include in that spreadsheet are:
PRC
Part
Desc
Qty
Cost
Resale
Std Cost
MOQ
StdPack
UOM
Leadtime
Vendor Name
Ignore
Once you have that file created, go to Parts > Pricing Maintenance > Pricing/Costing Import. Click on "Choose File" and choose the spreadsheet you created. Then click "Import File."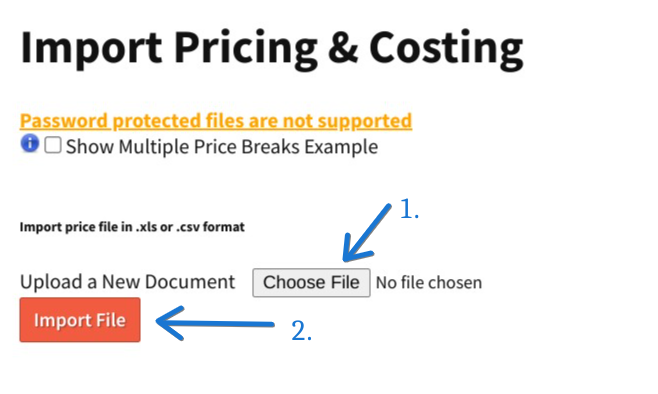 Next you'll tell Cetec how to read your spreadsheet. In the form that appears, if your spreadsheet includes a header row, you'll want to uncheck that row so that Cetec doesn't read it as part data.
Next, choose how each column should be matched to fields in Cetec by clicking on "identify column" and choosing the correct title from the drop-down list.

When you're done, click the blue Update button at the bottom of the page.
Cetec ERP saves you extra time spent on manually entering new pricing/costing data. Talk to us about our advanced customization in ERP.