ISO Control and Quality Management in Cetec ERP
Cetec ERP manages your quality needs across your business including essential ISO requirements. Need to track documents on revisions? Cetec has it included. Need to log customer feedback? Feedback is recorded and reported directly in Cetec. Are detailed inspections required for your customers? Cetec allows for inspections in every step of your production process. Want to show Tool Maintenance? Cetec has you covered in a very powerful, cloud ERP interface.
Document and Revision Tracking
Constant revisions occur within the engineering sector of manufacturing; Bill of materials change, and advancements are made with your product. These changes must be tracked in order to see visual progress. With Cetec every edit is tracked and logged into its own discrete document. However drastic or simple, Cetec allows you to view all engineering changes for each part. These revisions track with all work orders associated with the updated part in real time. All of your employees, from sales to shop floor, can trace every revision from the quote building process to the final shipment of product to your customer.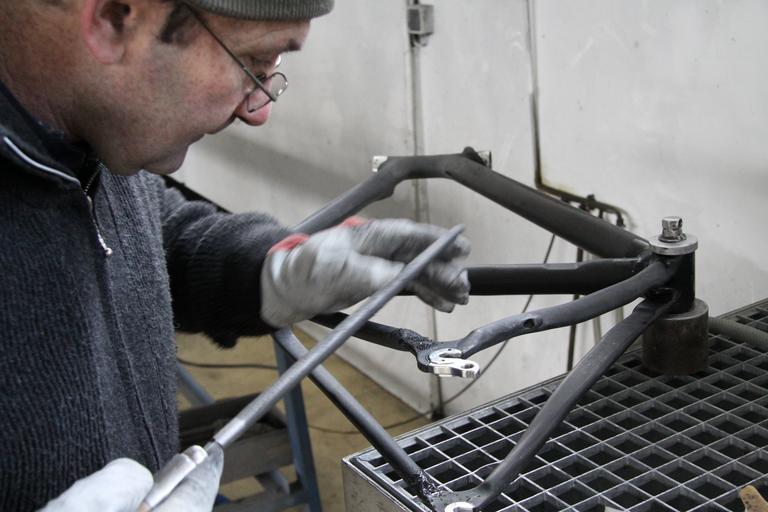 Customer Feedback and RMAs
Customer feedback is crucial for manufacturing companies who track the results of their work. Positive satisfaction or complaint, Cetec allows you to report your customer's feedback. Through our 'Customer Satisfaction' module you may detail your customer's comments on a specific order and track feedback. Cetec files all reports and displays them in one centralized location to track your production and improve your production based on your customers' feedback. On top of important customer feedback reporting, Cetec tracks RMAs directly through normal order build process.
Inspections
Throughout the production of a job, it becomes necessary to record proper and accurate inspections. Whether it be molding, stamping, crimping or building, Cetec allows for required inspections at every stage of production. You may require your employees to measure, weigh, test or simply comment on every part before moving on to the next step of production. Every logged inspection is a complete NCR that is traced with each job. These NCRs are compiled and organized in their own module, so product identification and traceability of all NCRs is extremely visible.
Tool Maintenance
Iso standards and related certifications require that all shop tools must be calibrated, maintained, and recertified on a regular schedule per their particular engineering requirements. Cetec ERP employs a tooling maintenance function module to automate the scheduling and logging of equipment maintenance. You may schedule maintenance dates, view a record of all tools in house and their upcoming dates to be inspected and recertified. As well as scheduling maintenance dates for each tool, you may perform and log asset maintenance results, upload or view documents related to tool calibration, and add any comments or notes to that particular tool.
Cetec ERP offers a powerful, scalable manufacturing software solution that improves efficiency and capacity in all aspects of your business. Choose Cetec and integrate quality tracking directly to your ERP system, eliminate large portions of quality related paperwork, and automatically fulfill ISO and related certification audit requirements.