Non-Inventory Asset POs
One of the main benefits of Cetec ERP is having everything in one place, cutting out other systems. Our customers can use our system to make purchase orders for their machines and tools needing maintenance. With our tool feature and our non-inventory part feature, you can cut out maintenance systems. Rest easy, knowing that all maintenance costs are being tracked and mapped to their proper account, making accounting easier as well.
Ready to put in a PO for work done to a certain machine? In Cetec ERP, you can add machines and tools as non-inventory parts.
After you have the tool in as a part number, you are then free to make a purchase order for work you need to be done on tools, calibrations, programming etc.

Once you create a PO for a non-inventory part, the non-inventory box will already be checked for you. This box prevents the line item from going into inventory upon receipt.

Then, click the pencil icon, click on More Options and further down Default Voucher GL Account with a drop-down for the user to select the account number that will be the default when accounting creates the Voucher for the vendor invoice.

Attaching the PO/Receipt will autofill the account number in the Break Down/Ledger Splits portion of the Voucher.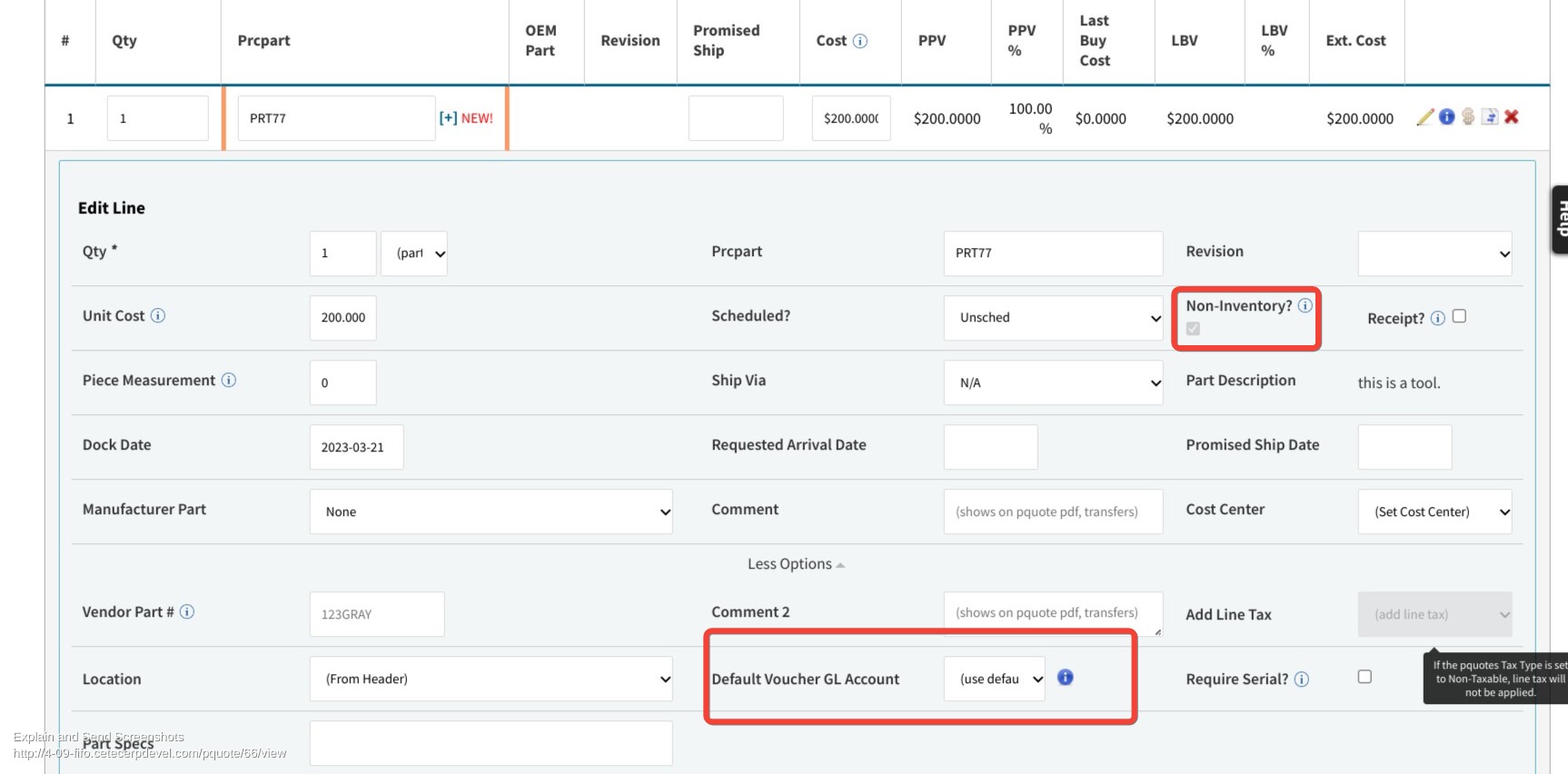 Once your tool or machine is finished with its maintenance, you can 'receive' it back in. Cetec ERP's system will generate a non-inventory receipt for you.