Putting Orders on Hold
A customer asked how they can put an order on hold to prevent the order from being kitted. Is there a way to do this?
Yes!
To do this, navigate to the open order and click Edit on the left hand navigation.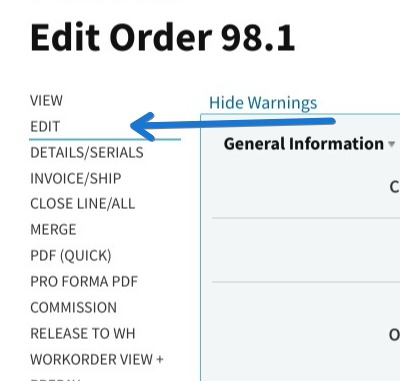 Next click the Place Hold button located in the Header of the Order, add a reason, then click the red Place Hold button.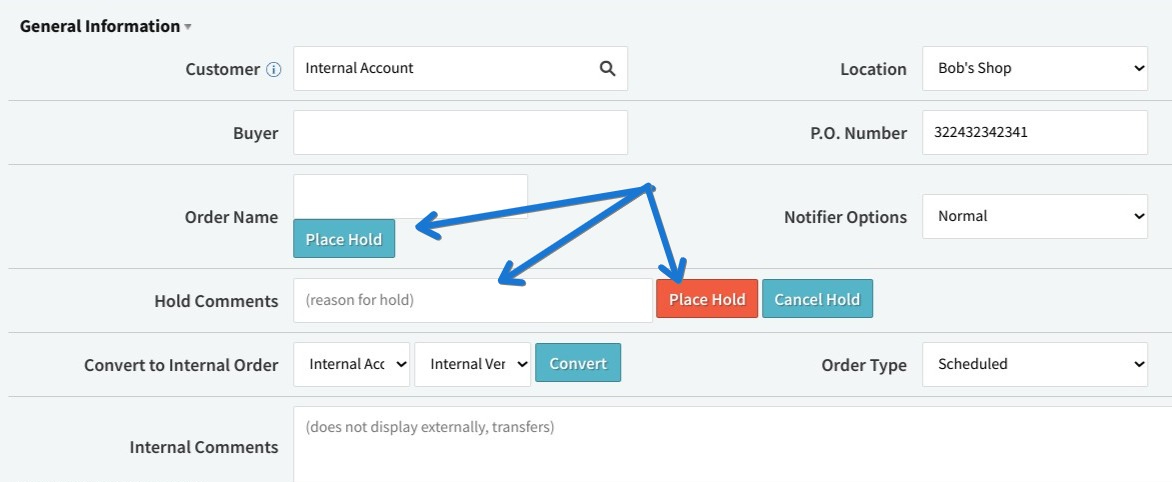 A notification will appear and a warning will be displayed indicating that the order has been placed on hold.

Once the order has been placed on hold, it will be prevented from progressing, including logging time, moving locations through the order plan or having parts picked.
When it's time for the hold to be removed, this can be accomplished by clicking back into Header via the Edit menu on the order and clicking Cancel Hold.
Using the On Hold feature for an applicable reason is how Cetec prevents an order from progressing in the system.