Open POs with No Demand
Cetec ERP's cloud ERP system gives you complete visibility at your fingertips from any internet device. We help streamline your dynamic supply chain management by connecting your inventory management with production schedule and MRP/purchase orders.
What is the value of having all your company's data in one place? How can you utilize it on a daily basis?
Let's take inventory control as an example. You want to control your inventory better by seeing all purchase orders which have no work orders attached to them. This can be quickly achieved by using the search fields in a standard Cetec report.
Start by heading to the Purchasing Page, selecting the POs dropdown, and choosing Purchase Order List from the dropdown menu. From the Purchase Order List, click "More Options" in the header, and you'll see a field called "For Order." In the drop-down menu there, choose "Not Tied to Order" and then click Submit.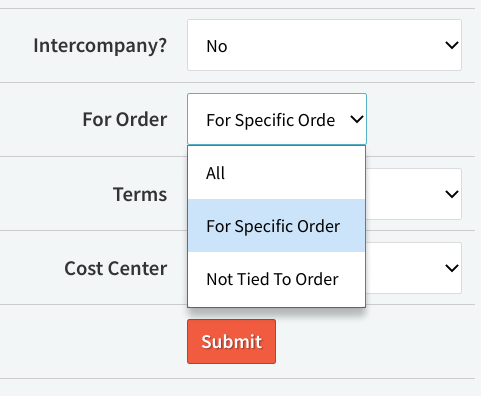 Looking for ways to leverage your company's data to make better business decisions? Consider Cetec ERP!