Taking Advantage of Your Quote List Report
Have you ever wondered about the functionality of your Quote List report? Let's explore some ways to take advantage of the wealth of information available to you.
First, click on Sales, then click on Quotes. Next, in the drop-down list that appears, click on Quote List.
Now you're in the Quote List report.
To run a report showing only quotes from a certain date range, enter a date in the first field next to the word "Date."
If you only enter a date in the "From" field (the box on the left), the system will look for all quotes starting on that date and going through today's date.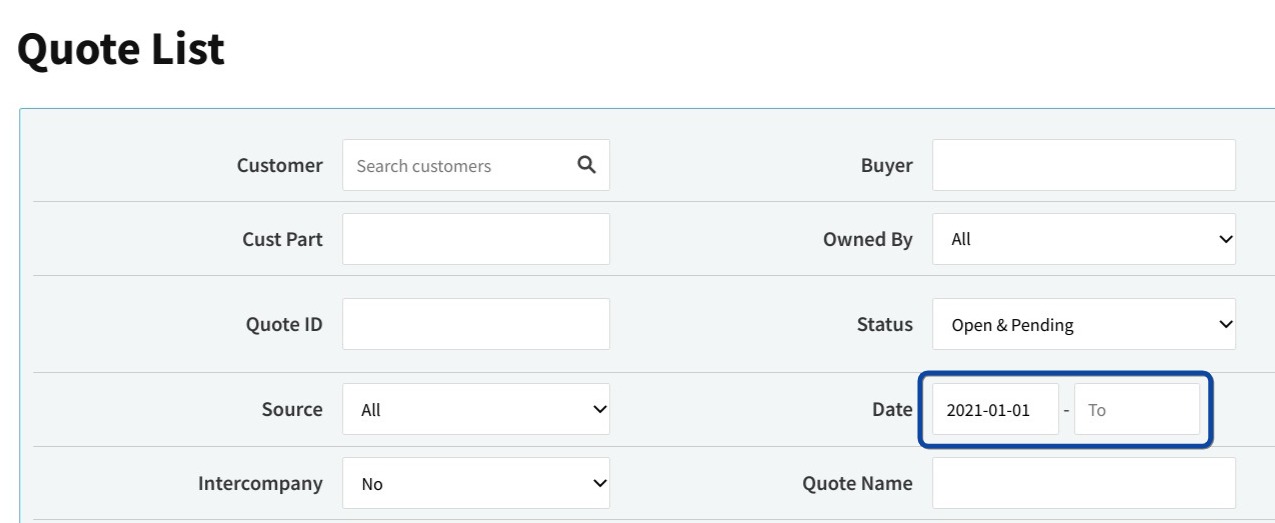 If you enter dates in both the "From" and "To" fields, Cetec will only search for quotes within and including those dates.
If you enter a date only in the "To" field, Cetec will look for quotes up to and including that date.
To search only for quotes created by a specific user, select that user from the "Owned By" drop-down menu.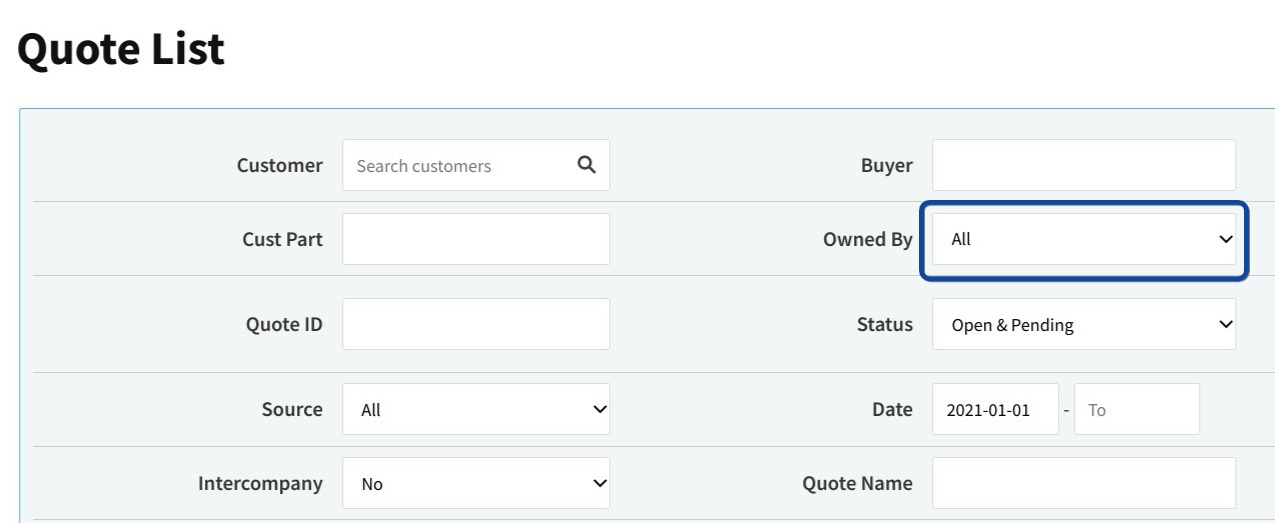 Once you run the report, if you want to see the total amount of each quote, click on "+/- Columns" at the top of the report.

A window will pop up, allowing you to select which columns to show and which ones to hide on the report. Click "Show" next to "Quote Total." Click on the X at the bottom right of the window to close it and view the report with the "Quote Total" column showing.
To further customize the Quote List report, change the fields in the header and then click Submit again or use "+/- Columns" to display different data.