Using Scrap in Cetec ERP
Scrap, attrition, and residuals, can be the most frustrating part of job costing. It's vital to manage them effectively in order to keep margins tight and price your products effectively. You need an easy way for the shop floor to track scrap, for engineering to factor planned scrap into a build, and for the sales team to use their reports to price your products effectively.
To use scrap effectively, you need the answers to two questions: how can I scrap parts and full assemblies, and where can I see a scrap report? Well, Cetec ERP makes it easy to scrap out both individual parts and full assemblies.
First, let's discuss scrapping single components. Begin by navigating to the "Parts" tab on the workorder screen.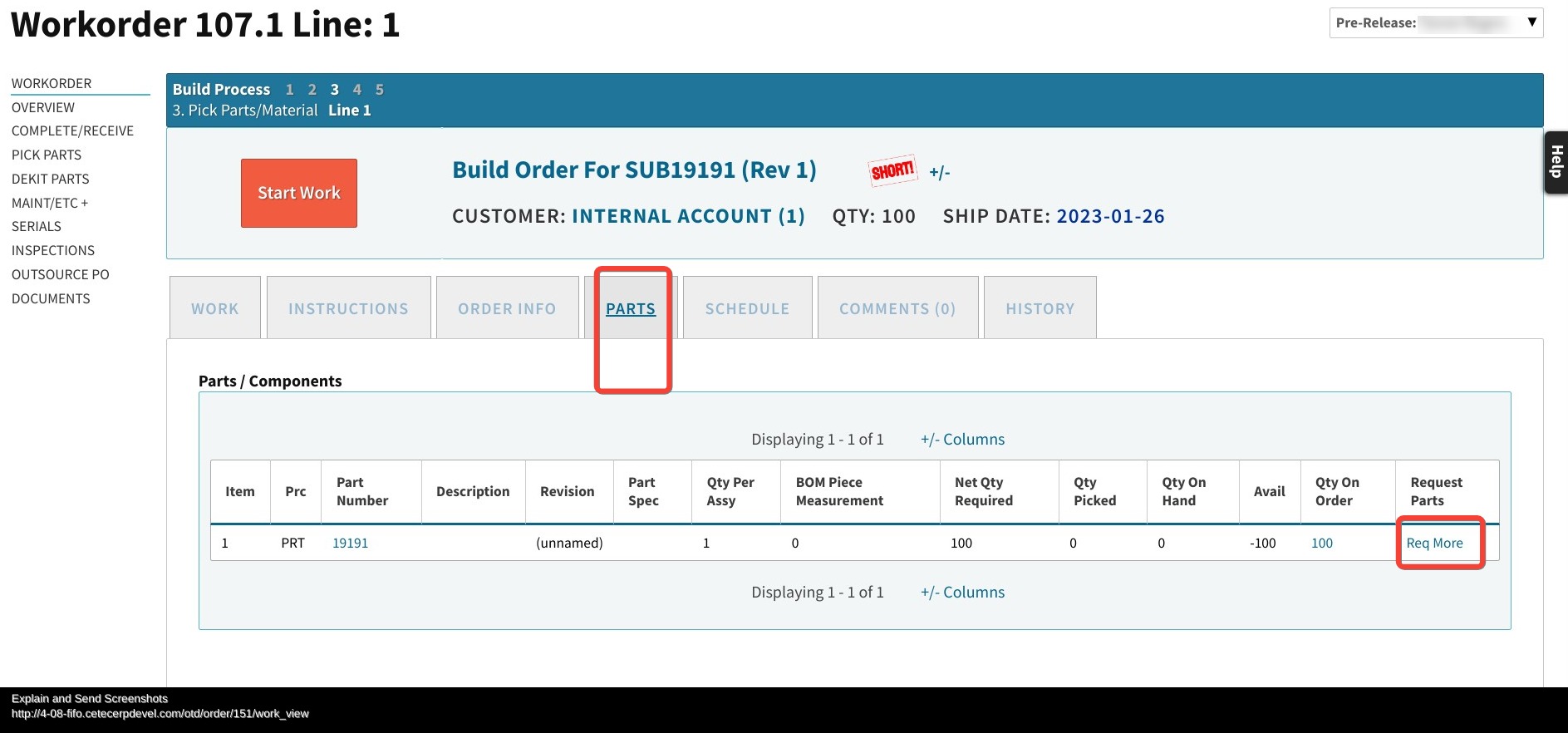 Select your part, request more, then check the 'scrap' button, and select scrap as the reason code.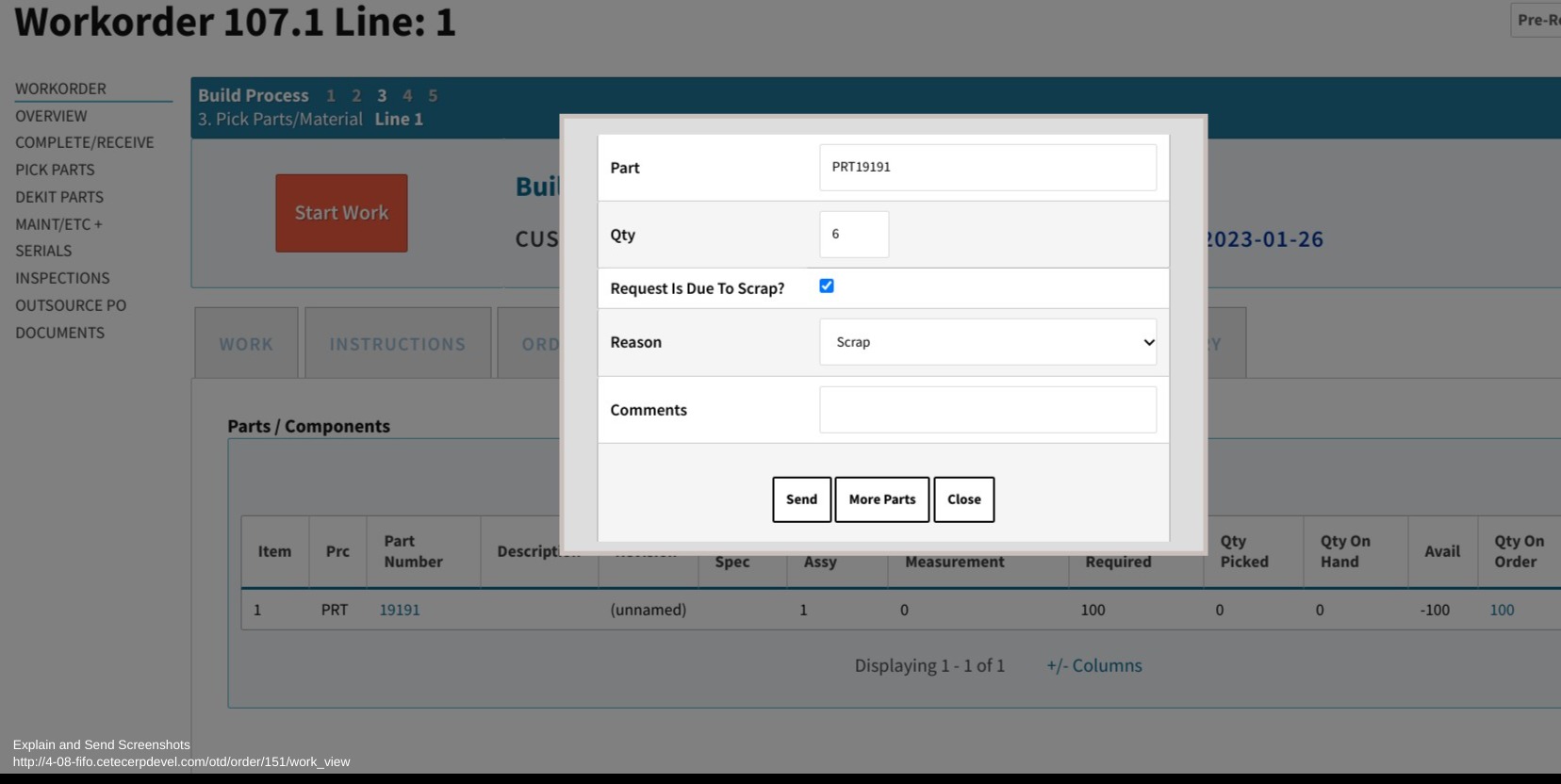 Next, let's take a look at how to scrap out a finished assembly.
First partially ship your order and invoice as normal.

Next on the left hand side, select 'close line/all'.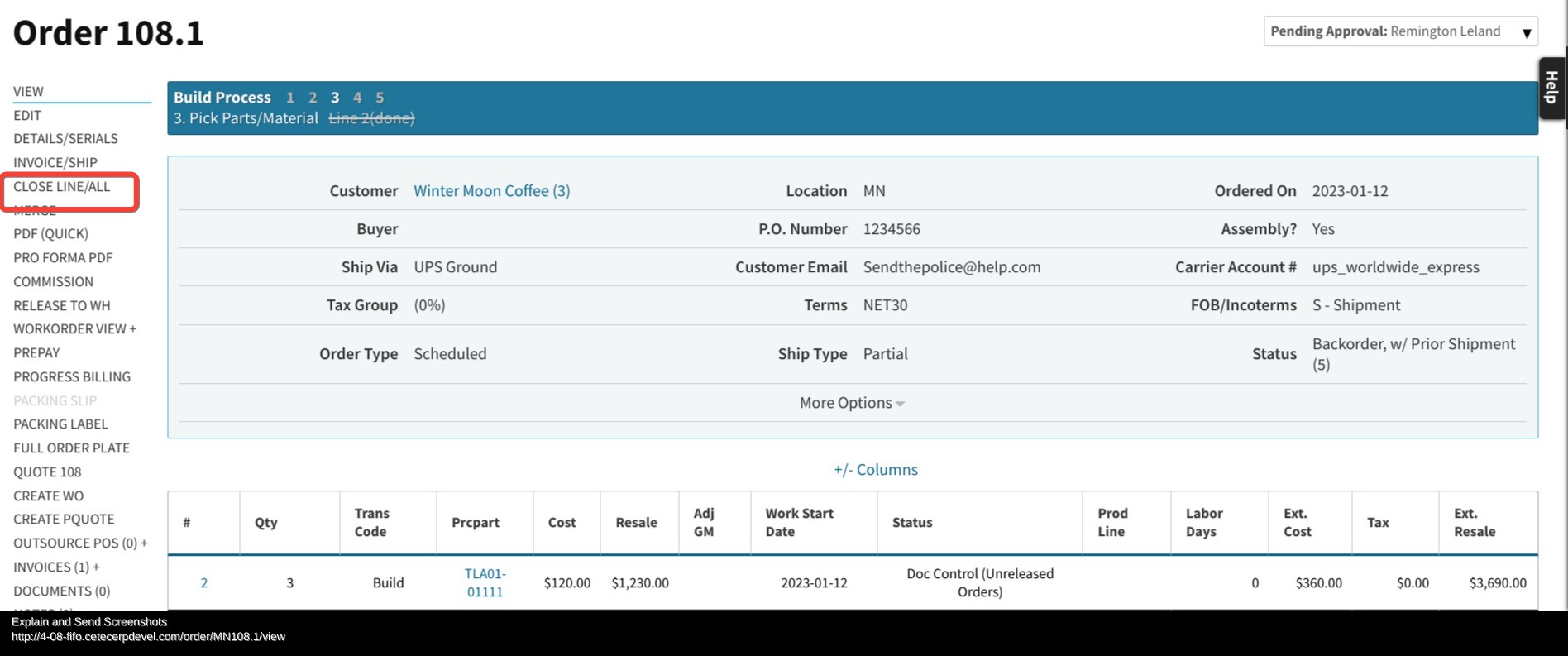 Select the line of leftover parts from the partial order that you shipped previously, and push 'delete selected lines'.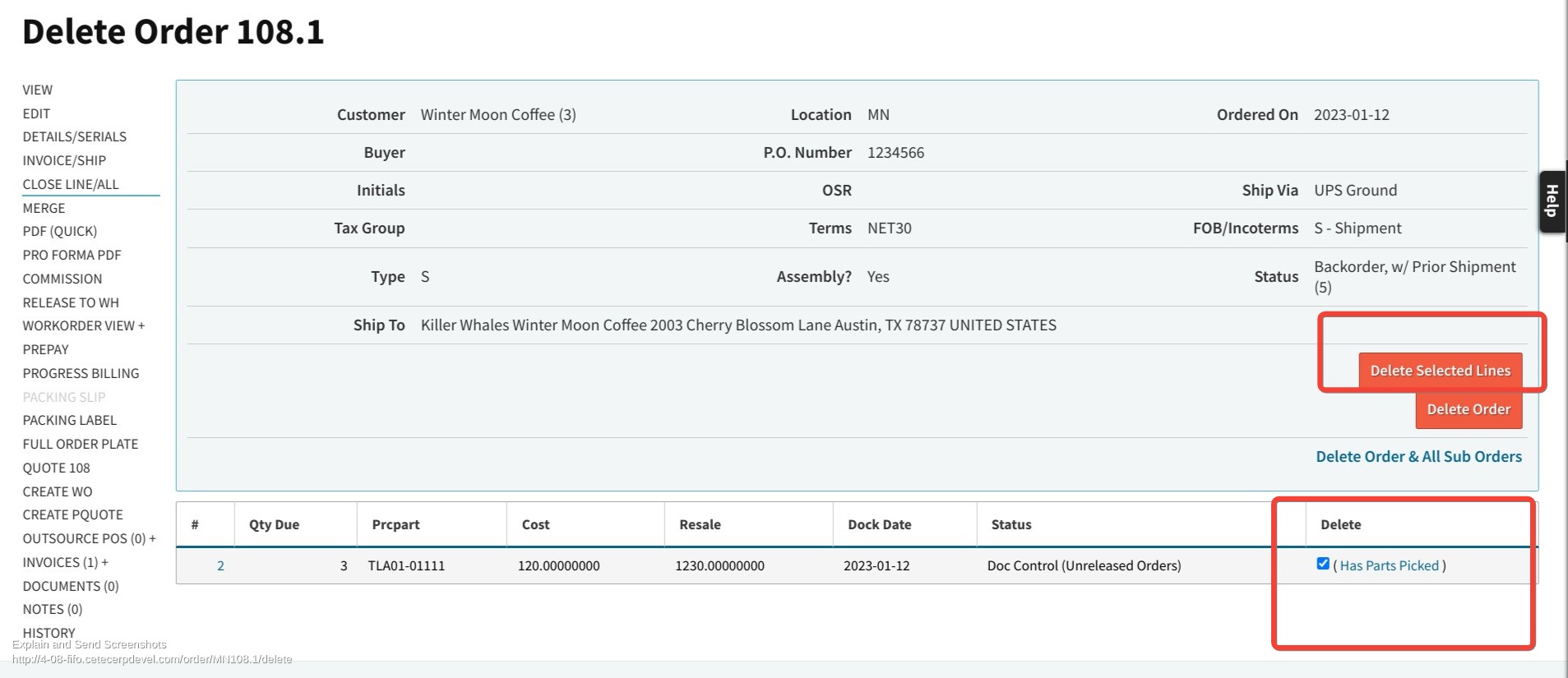 In the pop up menu, set 'scrap' as your reason code for deleting the line.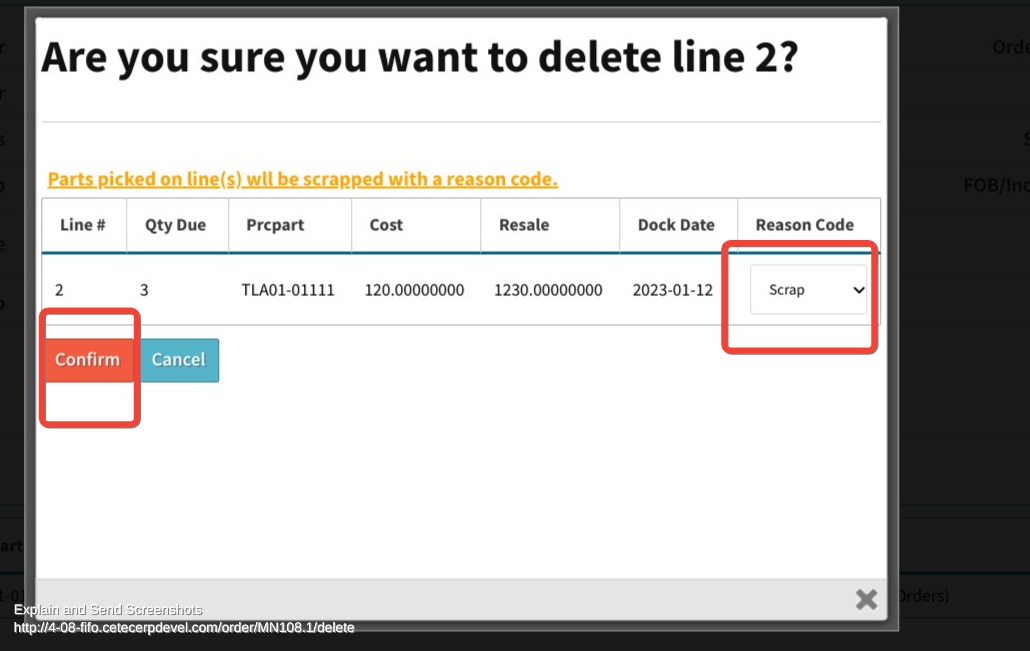 You have now successfully scrapped a full assembly and all components picked for that assembly!
Now that you know the basics of scrapping, how can you run a report to see all of your scrap?
You can find this in the 'inventory activity' report, setting the 'reason' filter as 'scrap'.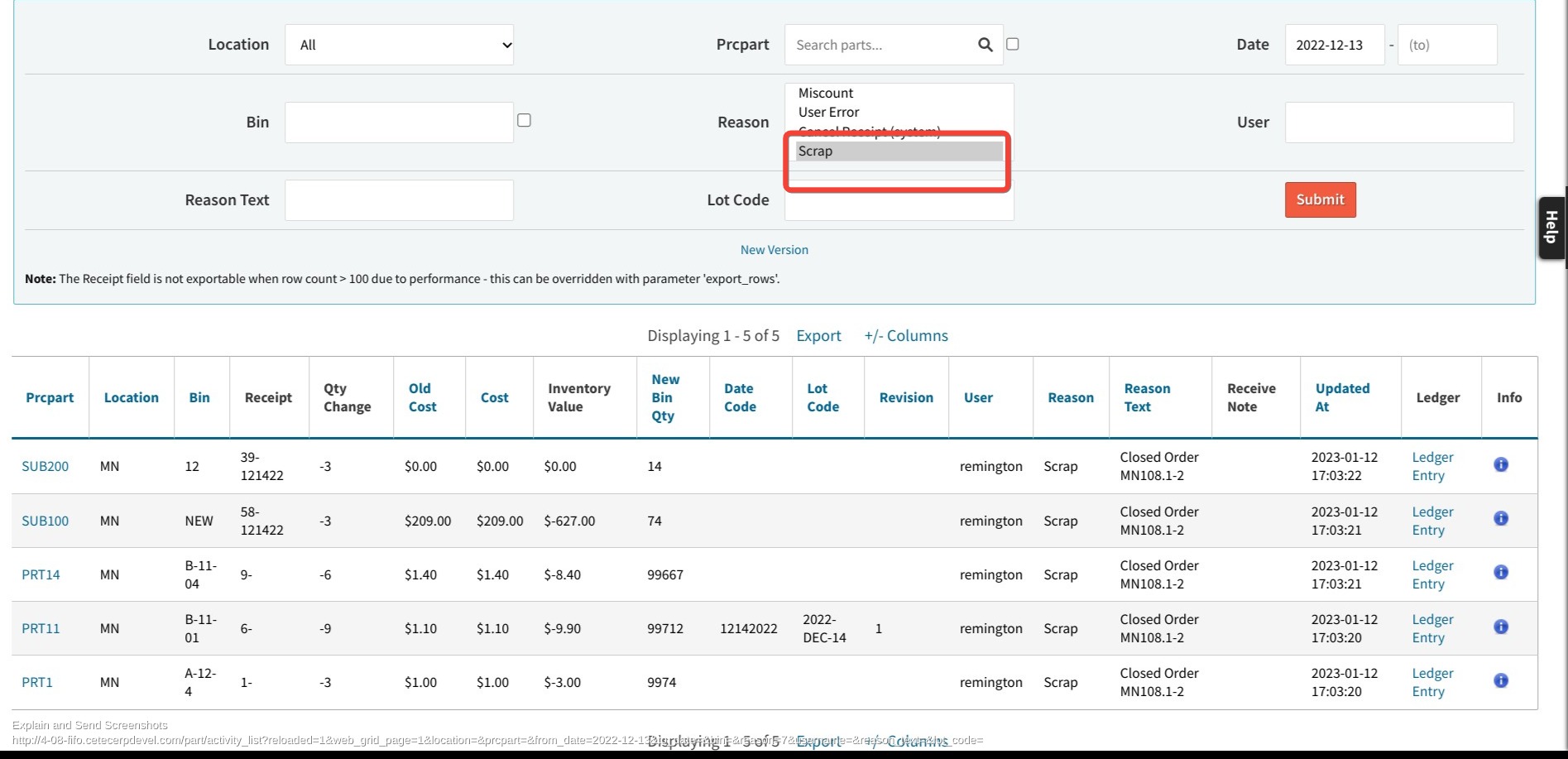 You can also go into the parts request screen and see components that have been scraped out.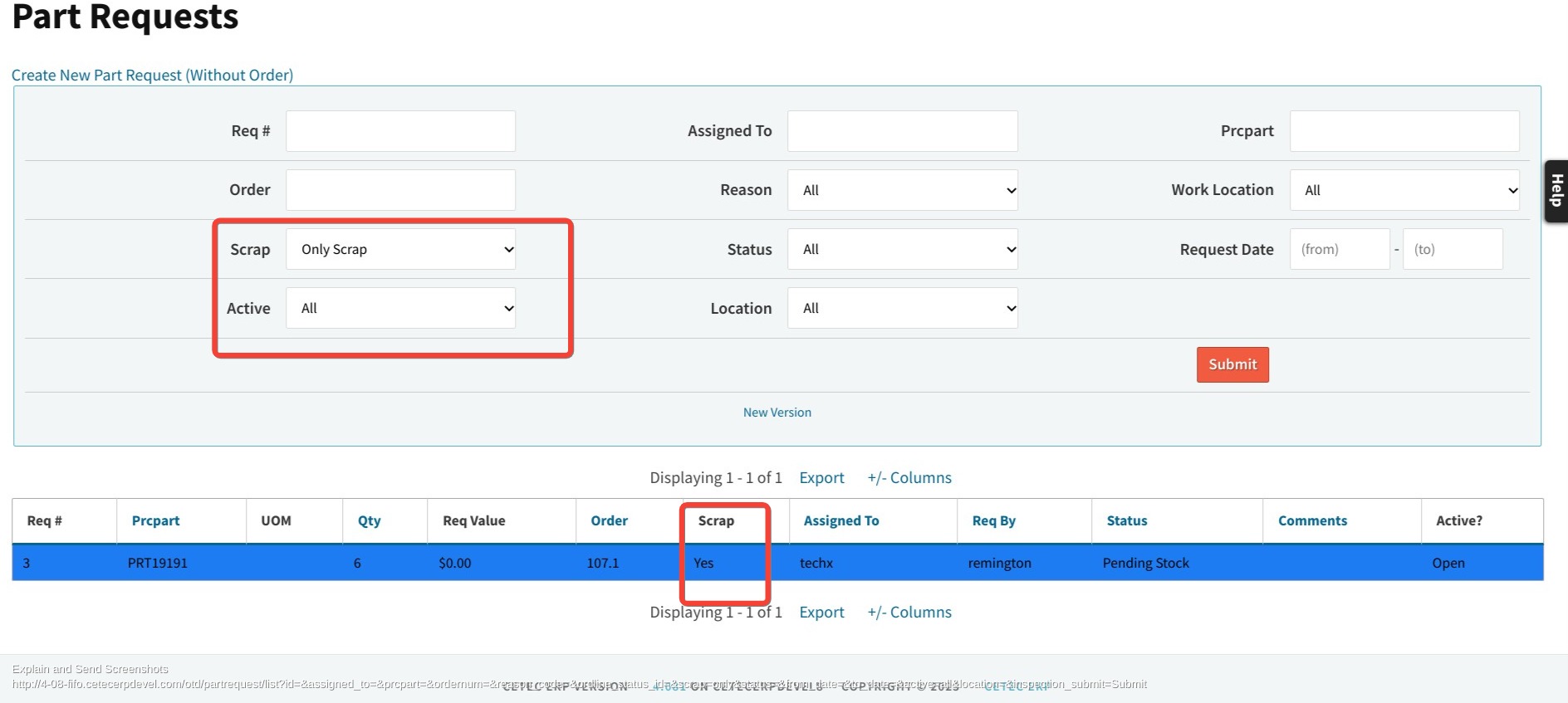 Accurately tracking scrap is essential to assessing profitability and highlighting process inefficiencies. Cetec ERP makes the process smooth and simple. To learn more about how Cetec takes the headaches out of ERP, start your free trial here!