Track Vendor Returns
One great thing about Cetec is how customizable it is. Customers often ask how they can optimize their business processes using Cetec's cloud ERP software. One such user asked,
"Is there a way to track returns to vendors due to quality on the vendor performance page? For instance, I would like to start sending out vendor monthly performance reporting and would like to include quality and defects to rate. Is this possible?"
With Cetec ERP, there is often more than one path you could take, and that's the case here. Here's how we advised the customer:
You could use the description field on the vendor return to enter the reason for the return. (To get to the vendor return screen, start on the part record screen and scroll down to the warehouse section. You'll see a blue "Vendor Return" button there.)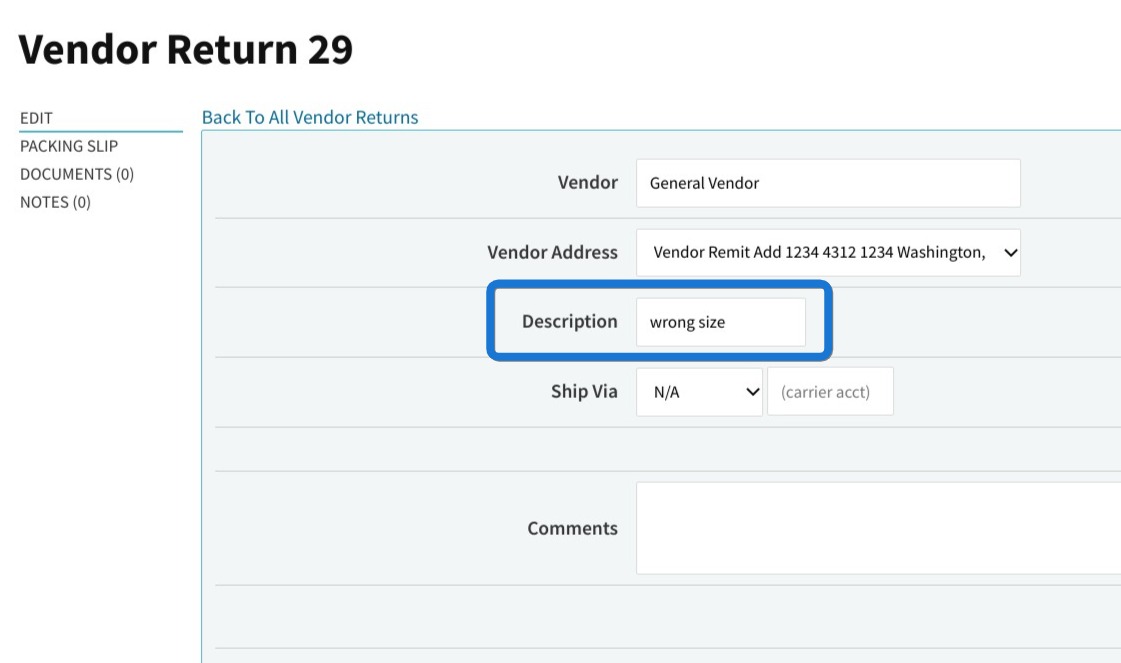 Your descriptions would then show up on and be sortable in the Vendor Returns report at Parts > Vendor Returns. (I used the +/- Columns link to make sure the Description column was showing up on my report):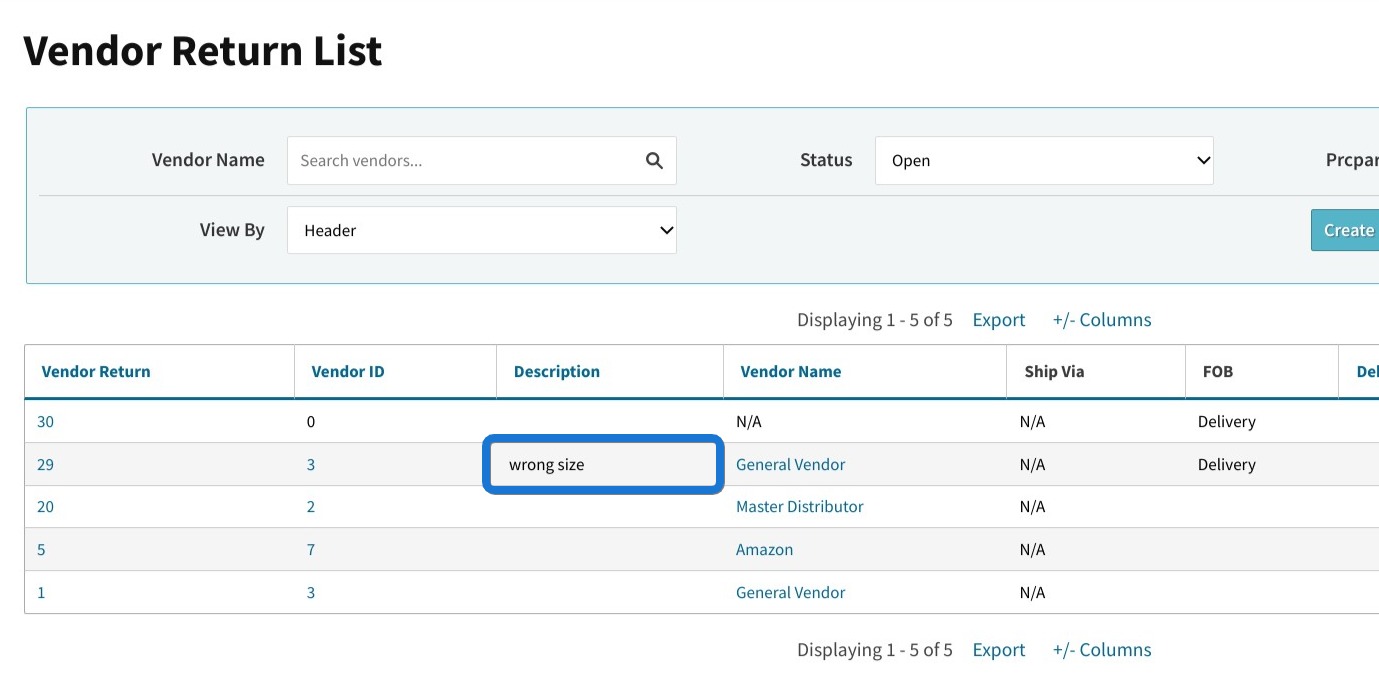 A second option is to use Vendor Return Bonus Columns to create custom reporting fields, and show those on the vendor returns list. To add a bonus column, go here - /bonuscolumns/VendorReturn/edit - or go to Admin > Maintenance > Bonus Columns and then click into "VendorReturn."
Here's an example of how you could set up your bonus column. There are options for different data types. I decided to make this bonus column a select box. Once I submitted the bonus column, I was given the option to add "select options" (separated by commas) and to make the bonus column searchable.
Here's how my new "Reason" bonus column now shows up on the Vendor Return List (I used +/- Columns link to show the new column):

Cetec's customizable format often allows you to tailor reports according to your company's priorities.