Vendor Quality Feature
Do you have a need to maintain a list of which vendors you use that have been certified by an external auditor?
Do you need to know which certificates they hold & when those are set to expire?
Do you want to make sure you're ordering components only from qualified vendors?
If you answered yes to any of those questions Cetec ERP might be right for you! Be sure to consult with your doctor & auditor before making any rash decisions. Common side effects include: better workplace enjoyment, increased productivity, decreased loss of expensive components, shorter audit times.
A customer operates under a quality system for their vendors.
As such they have a requirement to catalog and monitor their suppliers:
(1) approval status
(2) the scope of that approval.
This was being done on a spreadsheet. We added this to Cetec, specifically to the vendor record.
This is a handy feature for customers who are AS9100 or ISO 9001. Your auditors will love you!
To set this feature up for use, go to admin, then data maintenance. There is a spot called VendorQualityApprovalTypes, you can add types of quality checks you want to run on your vendors here.

Then, to add it to specific vendors, go to their vendor page, and to the left find the quality approvals option. Here you can add the check, and place it as pending, approved, etc. You can also set an expiration date.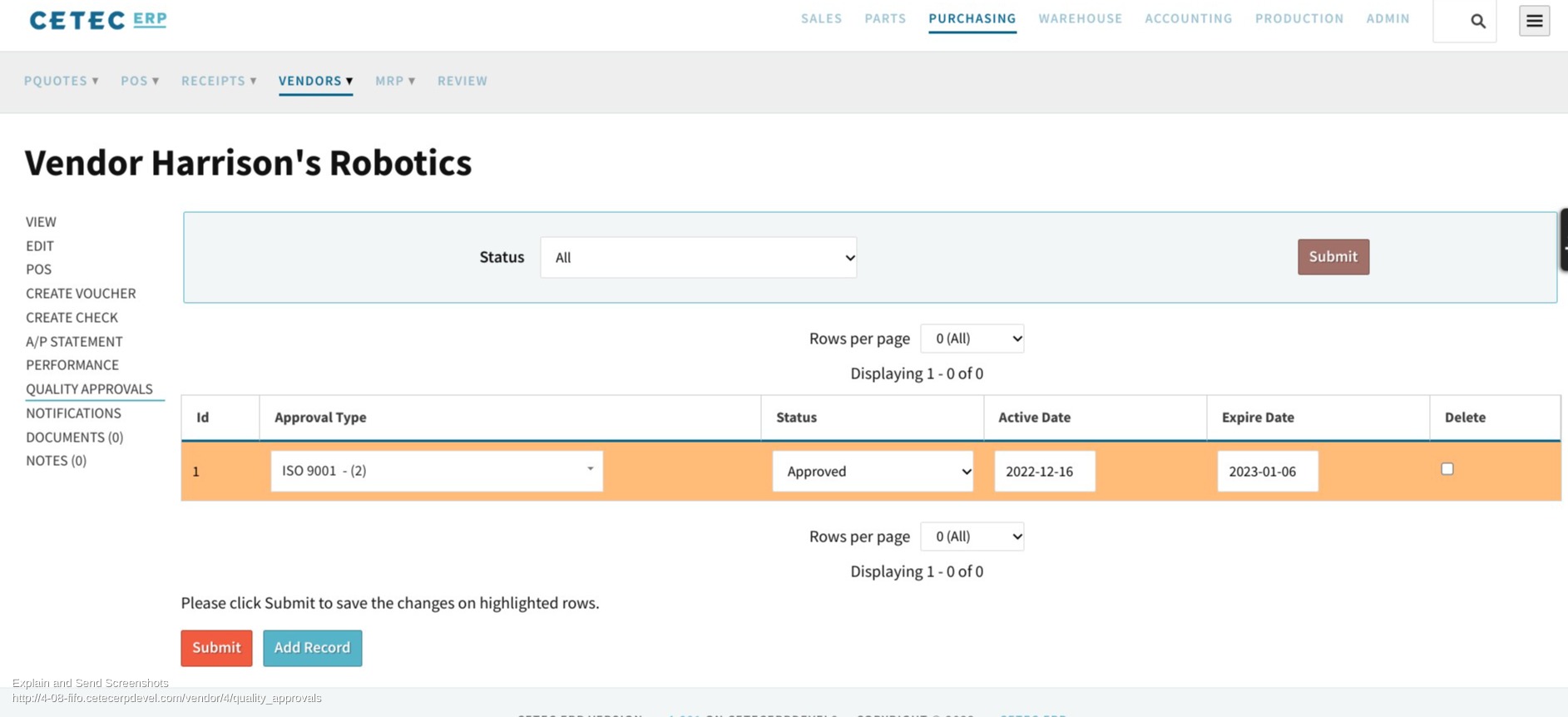 After you have the quality approvals in place for vendors, you can run that quality approval report. You can also look up vendors based on assigned quality approvals.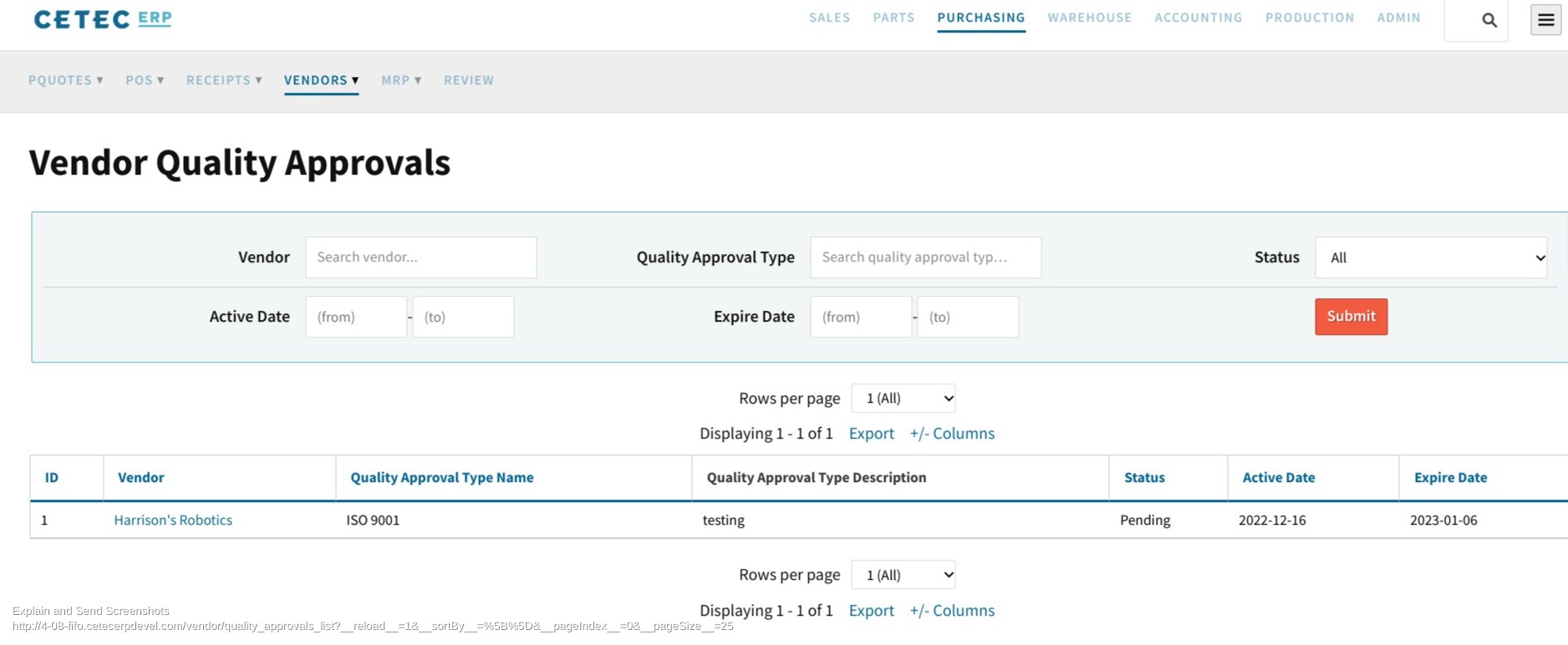 Cetec ERP makes it a breeze to track every piece of information your auditors will need, saving you both a headache.
This is one way Cetec ERP makes quality assurance simple and easy to view!