ERP Implementation Steps Part 1: Choosing The Best ERP
Choosing and implementing an ERP system, whether you are replacing your current system or looking into ERPs for the very first time, can be a formidable task. In fact, many companies put off purchasing an ERP system because they don't want to deal with the perceived headache of choosing and implementing one. However, the right ERP system can help you streamline and grow your company in ways not possible without ERP. In a recent interview, Ben Brock of Brock LLC explained, "In 2021 our business is growing at a faster pace than any company I've seen grow in our industry in the past 30 years. Without Cetec, we just wouldn't have the ability to do that." But, what exactly are you signing up for when you decide to purchase an ERP system? In an effort to provide transparency to the process we offer this series about ERP implementation. In this first part we will walk you through choosing the best ERP for your business. Next time we will look at what happens during the evaluation and project planning phase. Finally, we will explore what happens after you submit your purchase order. At the end of the day our goal is to give you more confidence in your purchase because we know that a successful ERP system is one of the best ways you can grow your business.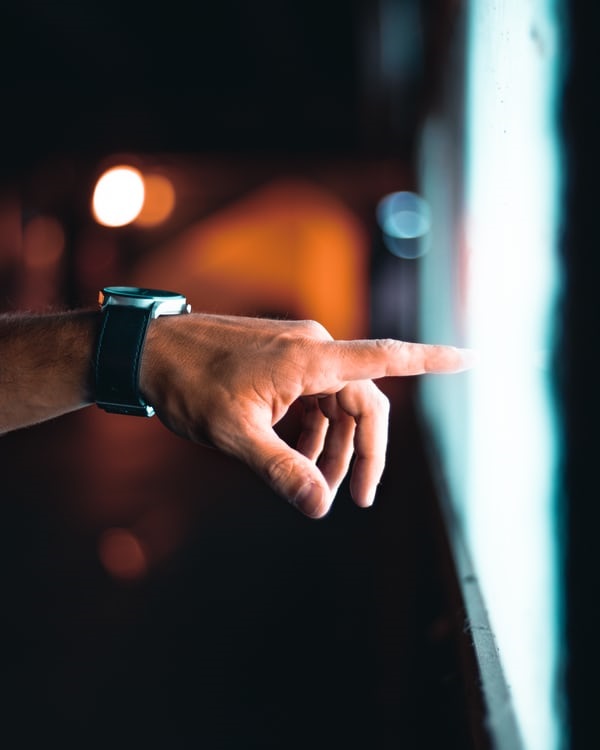 Evaluating Your ERP Options
There are many choices when it comes to ERP suppliers. You probably want an affordable ERP system that is easy to use and offers lots of features. Maybe you're looking into cloud ERP, but you're nervous about keeping your data secure. You've heard of the big names in ERP software, but you want a more affordable and customizable ERP system that will really fit your needs. At Cetec ERP we know a lot goes into evaluating your ERP choices. The best way to know for sure that an ERP system will work for you is to try it out for yourself. That is why we offer a Free 30-Day Trial. Most ERP companies do not offer free trails. In fact, many ERP sales teams do not even allow you to use their system until you sign a contract. Either the system is too old and clunky to instantly offer a trial environment, or the sales team doesn't have confidence that you will buy their product after trying it out. Either way, it doesn't look good. But, what does a free trial really entail? At Cetec ERP that means you get access to the entire system for 30 days. You can explore as much as you want during those 30 days. Go ahead and create work orders, print out invoices, and check out our material requirement planning system (MRP). We don't hold anything back because we want you to know you are buying a superior product, and one that will work for your needs.
ERP Demos: What To Look For
At Cetec ERP you can start your ERP evaluation with a free trial, or go straight to a live software demonstration performed by a Cetec ERP expert. Either way, before you purchase any system you will want to see a live demonstration. Whether you have experience with other ERP systems, or you're brand new to the ERP world, here are some key points to keep in mind during an ERP demonstration. First, does the system fit with your company's goals? There are a lot of ERP systems out there, but they aren't all created equal. Think about your company's current processes and how they can be streamlined with an ERP system so you can reach your goals. Second, is the system intuitive? As Ben Brock explains, Brock LLC chose Cetec ERP in part because, "It was logical and intuitive to us." The less time you spend explaining how to use the system the more time you can spend doing your job. Third, does the price fit into your budget and are you getting your money's worth? The company presenting a demonstration should be upfront about their pricing structure, particularly when it comes to which modules are included in the price they present. Don't be fooled by companies who act like their product is priced reasonably, only to turn around and say you need to buy multiple add-ons in order to make the product usable for your purposes. At Cetec ERP we like to bring life to the demo by using real data your employees are familiar with. We may request sample data such as a BOM or work traveler to load into your demo environment. With this data you can see how the system will work in your actual instance, from quote to order to shipment to cash. If you have not already activated your free trial at this point you can do so with your specific data already included in the trial environment.
After Your ERP Demo
After you sit through a demo, what comes next? At Cetec ERP we encourage you to keep poking around the system during your free trial stage to see what a powerful tool it can be. If you have questions about how a specific aspect of the system works check out our webpage for feature walkthroughs and demos, or our blog where we answer user questions. Like what you see? Now it is time for the evaluation stage, which we will cover in our next post in this series. Stay tuned to see what to expect next, or if you are ready for your free trial click the button below to get started.
Choosing an ERP system is easier when you know exactly what you're getting. Learn what goes into choosing an ERP system, and how you can make sure you are picking the right product for your company.